Big N Beautiful Betty – Free
|
All posts may contain affiliate links.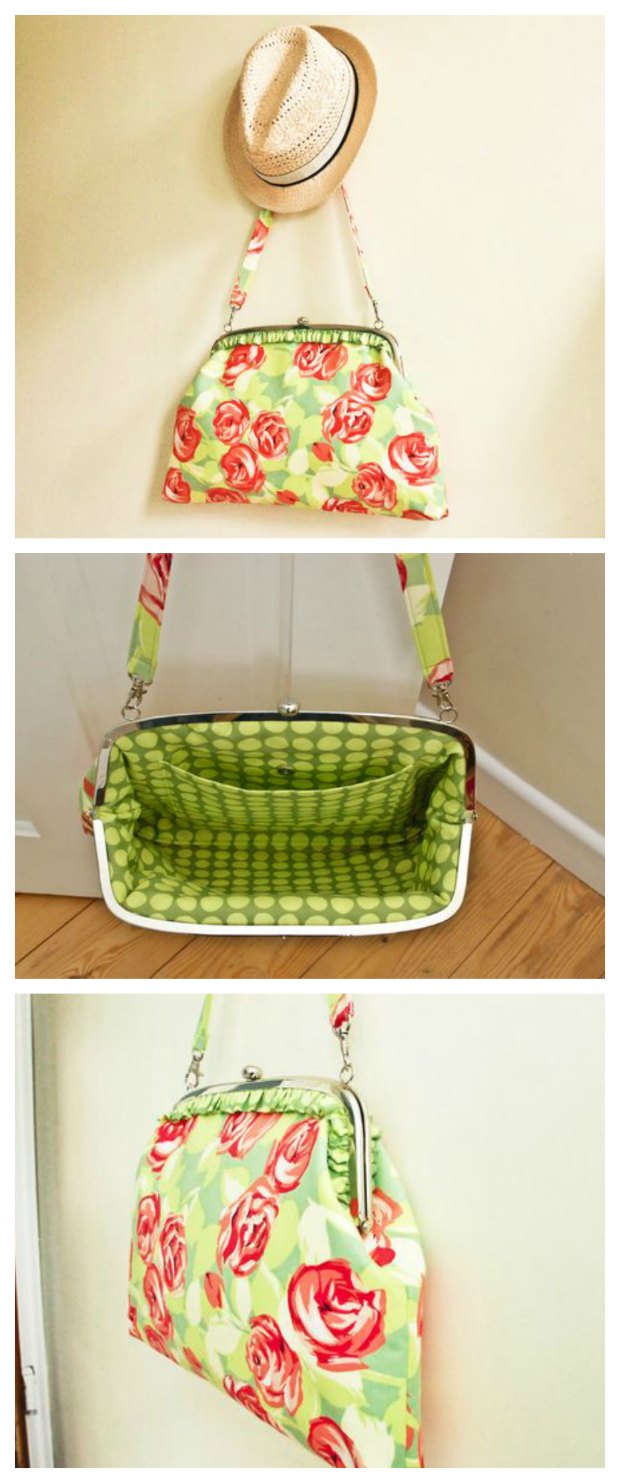 Here's another example of how using the right hardware can really make a bag look great. You can get some really pretty purse frames these days and by adding a fabric bag in a print of your choice, you have a quick but structured bag that can look store-bought.
Many purse frames are small and ideal for clutch bags, or coin purses, but buy a larger one and you can create Big and Beautiful Betty here from U-Handbag. The ruffle is optional so if you want something soft and romantic like this example, it's fine. But for something for a teen perhaps in a trendy fabric, or for a more structured or classic look for an evening bag, you can leave off the ruffle. Instructions are provided both ways.
I'm presently making up one for my niece. She wants one in a more classic dark and glitter fabric to use as an evening bag. I'll be making it with a removable chain strap so she can wear it while dancing or remove the chain and use it as a clutch too.
Materials for this bag:
1 x Silver Oversized purse frame with loops
2 x 1/2in (13mm) Bolt Snaps
1 x small mag snap (optional)
1 yrd (1m) purse making cord – see step 11
1/2 yard (1/2m) of fabric for the exterior
1/2 yard (1/2m) of fabric for the lining
1/2 yard (1/2m) of SF101 fusible woven interfacing (use woven, it's stronger and this bigger bag needs the strength).
1/2 yard (1/2m) of fusible fleece
V. strong fabric glue – we recommend this Gutermann Glue for all glue-in purse frames
A walking foot is also dead handy if you are going to sew a frill