Santorini Crossbody bag – framed bag sewing pattern
|
All posts may contain affiliate links.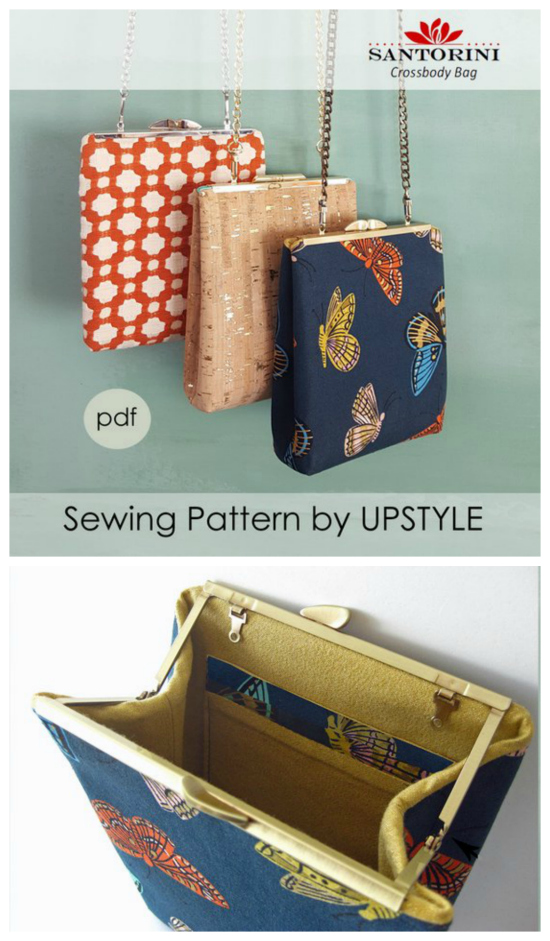 The Santorini Crossbody Bag sewing pattern is designed for use with a variety of fabrics including (but not limited to) light-weight quilting cotton, home decor weight fabrics, and specialty products like cork and faux leather. The Santorini is just the right size for carrying your everyday essentials. You can use it as a clutch bag or add a chain or narrow strap and use it as a shoulder bag. Pick the right fabrics and it also becomes a glamorous evening bag too.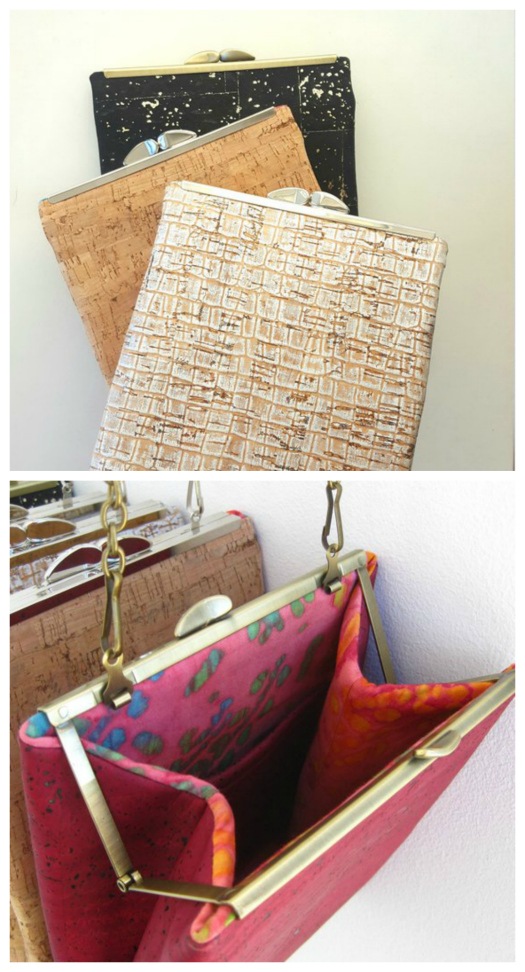 What is needed to make The Santorini Crossbody Bag:-
Fabrics of your choice like light-weight cotton, cork or faux leather
One 5 1/2″ Modern Purse Frame with chain loops
Two 1/2″ D-rings
Purse chain of your choice
Basic sewing supplies
Sewing machine.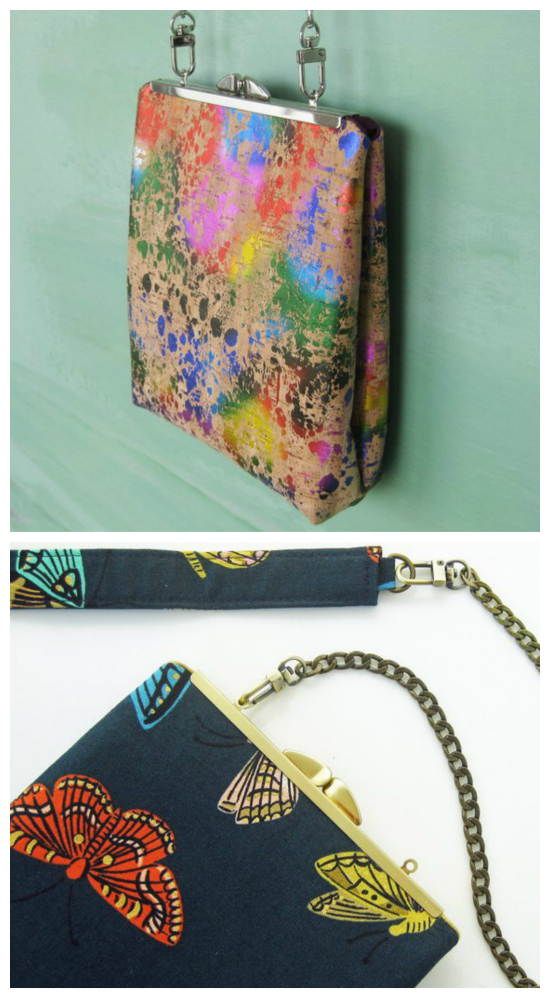 Buy a complete hardware kit here
Sew more crossbody bags and you'll be happier - we promise 😉
For the easiest shopping and days out, you can't beat a crossbody bag for leaving you hands-free. We've got 60+ of our favorite crossbody bag patterns hand-picked for you in the store. Go to the shop page to find them all saved by category.