Kensley Tote Bag sewing pattern (with video)
|
All posts may contain affiliate links.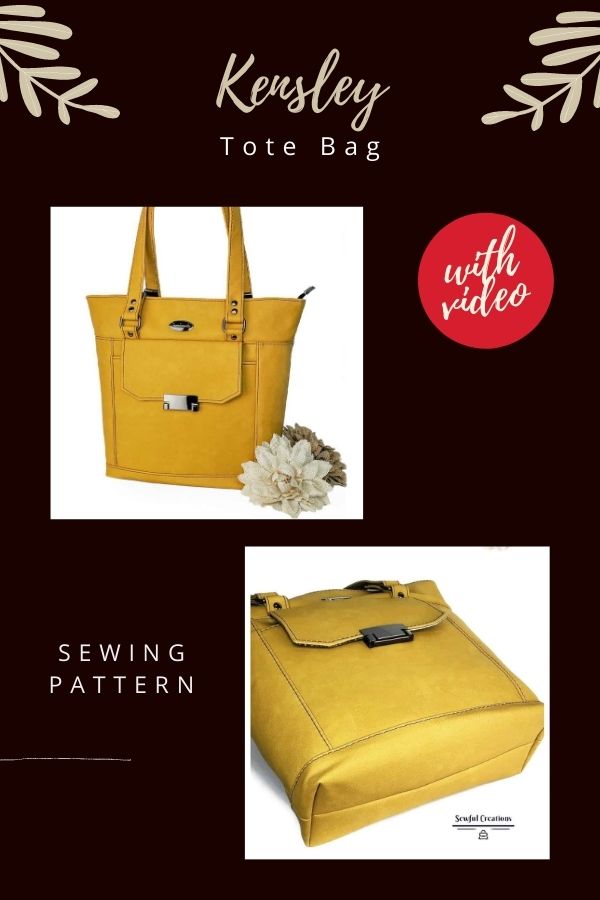 The Kensley Tote was designed for a confident beginner bag maker, however, an intermediate to advanced bag maker will still enjoy sewing the Kensley Tote with the optional additional features. A classic purse with good-sized pockets and a recessed zipper closure in the perfect size for everyday use.
Kensley Tote standard features:-
Shoulder Straps.
Large Front Exterior Pocket.
Large Interior Zipper Pocket.
Magnetic Snap Closure.
Kensley Tote additional features:-
Adjustable Crossbody Strap.
Back Exterior Zipper Pocket.
Recessed Zipper Closure.
Lining Slip Pockets.
You can enjoy a preview of the Kensley Tote to see if this bag is just right for you by watching the short video below.
The designer says this project is perfect for the beginner sewer where only the standard features are sewn. However, if the optional additional features are added to this smart tote bag purse, then you will need to be an intermediate-advanced sewer. We love how the pattern is flexible and adaptable based on the sewers experience level and comfort.
Sizing info:
When you have finished making the Kensley Tote Bag it will measure approximately 11.5″ high by 10.25″ wide by 3.75″ deep.
Full video tutorial included:
And if you would like to check out the full sewing tutorial available for this pattern to make sure this bag is suitable for your sewing skills then watch the video below.
What hardware is needed to make the Kensley Tote Bag:-
Four 1" Rectangular Rings* (handle hardware).
One 10" #5 Zipper or 11" of Zipper Tape & Zipper Pull.
Two Magnetic Snaps.
1.5" – 2" Diameter Decorative Button.
Four 1" Strap Ends (optional).
Four to eight rivets – 6 mm – 7 mm for thinner fabrics or 8 mm – 9 mm for thicker fabrics (optional).
One 10" #5 Zipper or 11" of Zipper Tape & Zipper Pull.
What hardware is needed for the additional features:-
14″ Zipper #5 Zipper.
One 10" #5 Zipper or 11" of Zipper Tape and Zipper Pull.
One 1″ Strap Slider.
Two 1″ Swivel Clasps.
What fabric is needed to make the Kensley Tote Bag:-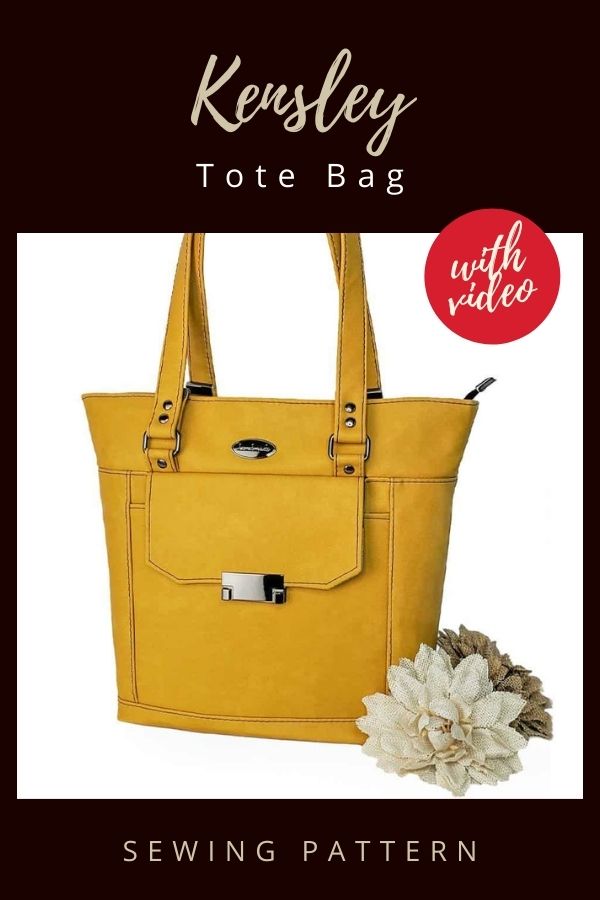 What interfacing/stabilizer is needed for the Kensley Tote Bag:-
The designer has included step-by-step instructions for the standard features noted below. With some simple modifications, additional features can be incorporated into this bag taking it to the next level. The additional features are best suited for an intermediate-advanced bag maker as the designer has provided the measurements for these options, but not written instructions.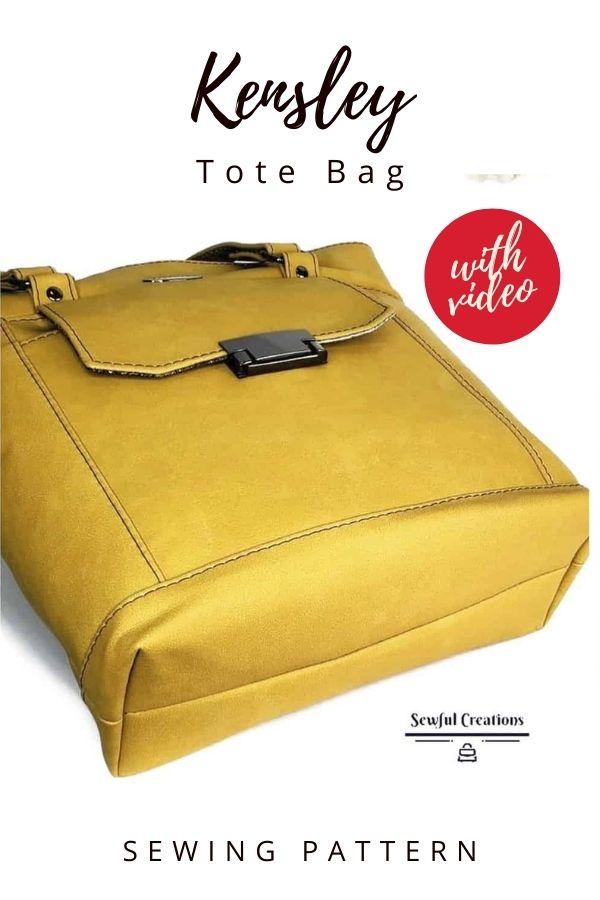 The sewing pattern includes:-
Step by Step Written Instructions with Photographs.
Video Sewing Tutorial via YouTube Channel.
Immediate Pattern Download at Checkout.
If you would like to download the pattern you can click on the blue button below.
And if you would like to see other bag sewing patterns from this designer then you can click on the red button below.
See more patterns from this designer here
Sew more tote bags and you'll be happier - we promise 😉
When you just need to sew and don't want to get into a really complicated project, you can't beat a classic sewing pattern for a tote bag. We've got 50 of our favorite tote bag patterns hand-picked for you in the store. Go to the shop page to find them all saved by category.