Classic Frame Purse – Multi-size Pattern
|
All posts may contain affiliate links.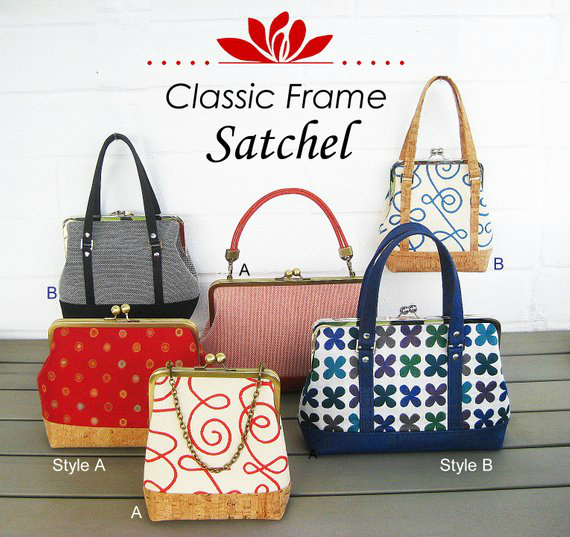 With this fabulously designed purse, the pattern allows you to make the Classic Frame Purse in three sizes and two styles so you actually get to chose which of six purses to make or make them all. This Classic Frame Purse can be made small, medium and large and they are the kind of purse that really stand out from the crowd.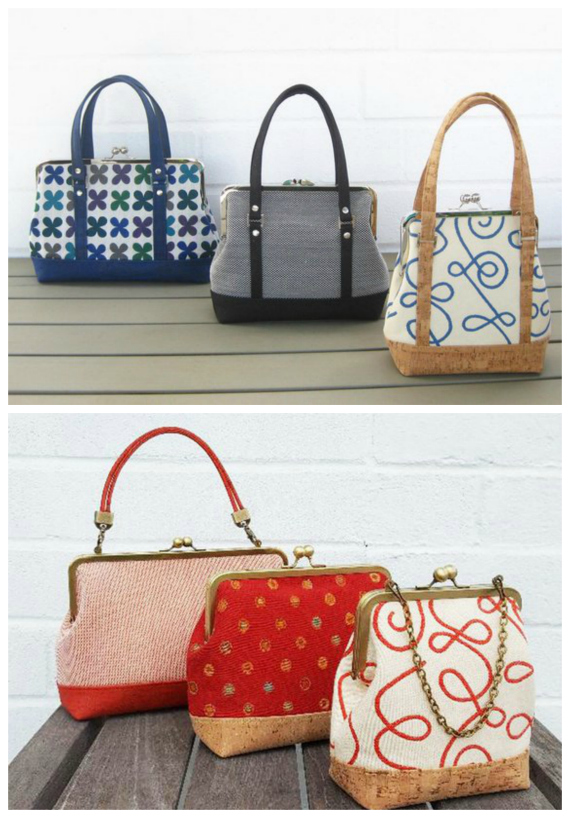 When finished each purse measures approximately:
Small – 7 1/2″ wide by 7″ tall by 3″ deep
Medium – 9 1/2″ wide by 7″ tall by 3″ deep
Large – 11 1/2″ wide by 7″ tall by 3″ deep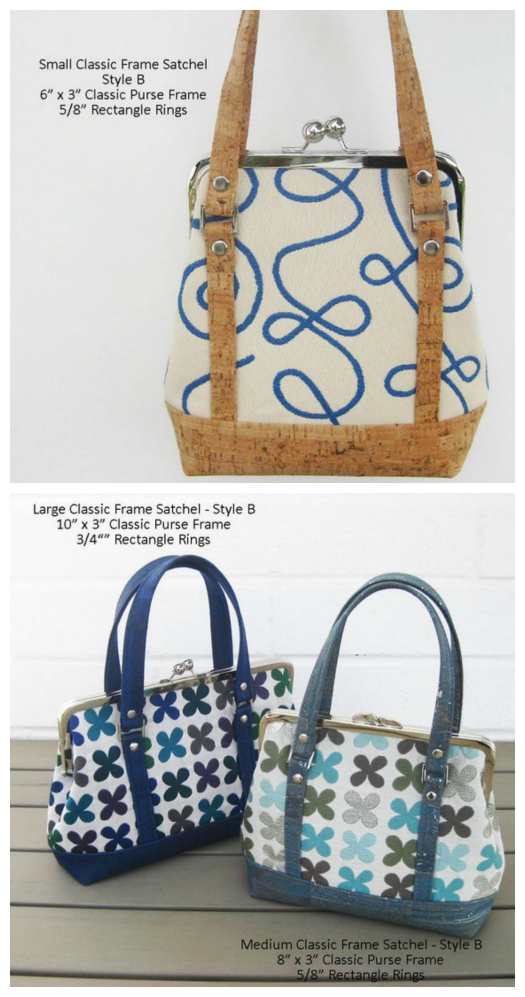 Each of the three sizes of the purse can be made in either Style A or Style B. The two separate syles are described below:
Style A is made using a Classic Purse Frame with chain loops which allow you to attach a variety of purse chains, straps, or handles in different lengths and styles. Or you can tuck the chain, strap or handle inside the bag to carry your bag like a clutch.
Style B is made using a Classic Purse Frame without chain loops. You will make coordinating handles, permanently attached to the bag. Decorative hardware – rings and optional rivets – add the finishing touches.
This one wasn't quite right for you? What about these instead?
Want even more purses and handbags to sew? Our shop is packed full of hand-picked favorites from talented designers, big and small. Here are a sample selection you might like. Check them all out in our shop.