Tori Tote Bag sewing pattern
|
All posts may contain affiliate links.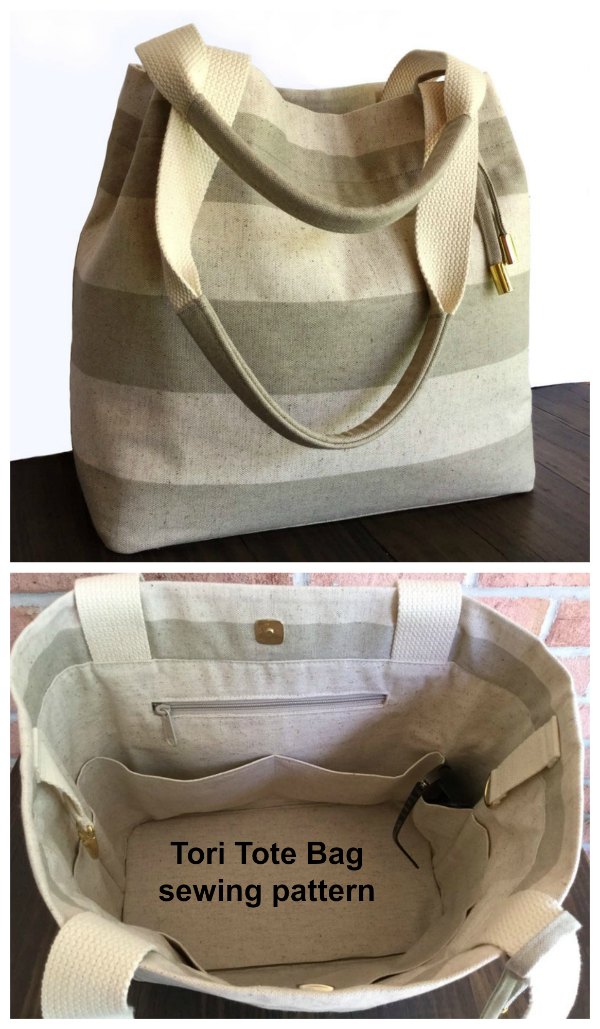 If you want to make yourself a great tote bag for a perfect day at the beach, vacation, or a day of shopping, then check out the Tori Tote Bag sewing pattern. Just check out those wonderful handles; super strong, comfortable to carry, and easy to sew.
The "Tori" makes a big tote bag, which is easy to make even for a beginner sewer, due to its simple design. It's an easy bag to sew with a seriously professional look.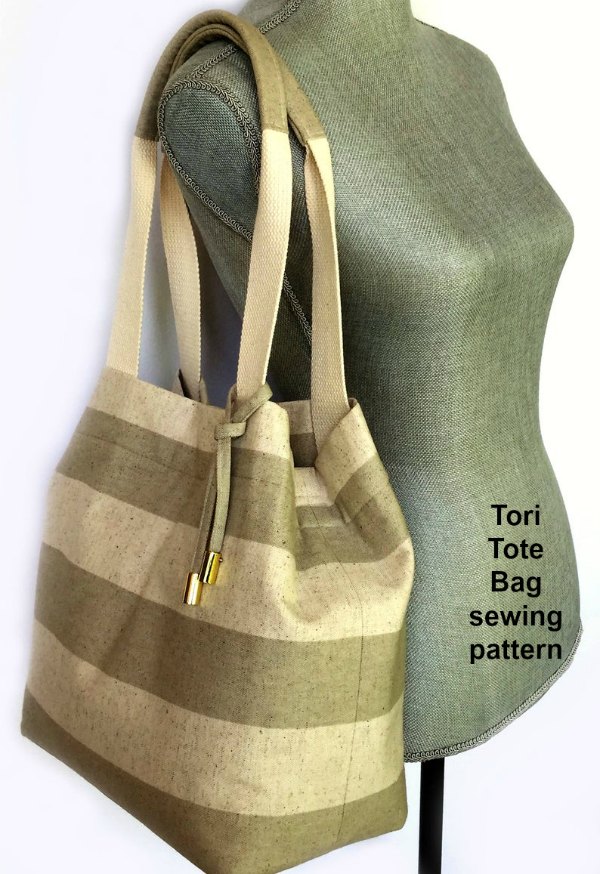 This bag is designed with an inside size adjuster with clips that allow you to reduce the bag's top width. Left undone and you have a larger tote bag, cinch it up for when you have less to carry, for a more slimline look. It has a magnetic snap closure together with strong handles.
The bottom of the bag has a removable insert that gives a firm base for strength. We love a firm bottom! It really gives the bag a nice shape when you carry it, and stops the bag from looking saggy. This can be removed so the bag folds flat when not in use. So handy for storage.
The Tori is a fully lined bag with an inside zippered pocket, wall, and smartphone pockets. There are nine pockets in total on the inside, details as follows:
Four 6″ by 6″ slip pockets,
Four 3″ by 6″ slip pockets,
One 7″ by 5″ zippered pocket.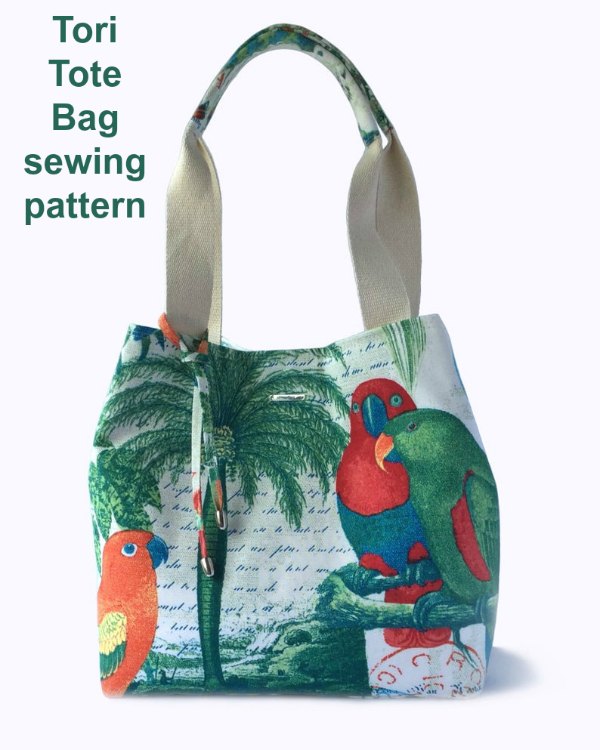 With all of those fabulous pockets, the Tori can also work perfectly as a great diaper bag.
When you have finished making your Tori Tote Bag it will measure approximately 18″ wide at the top, 12″ high, and 6″ deep. The shoulder straps will be 24″ in length by 1½" wide.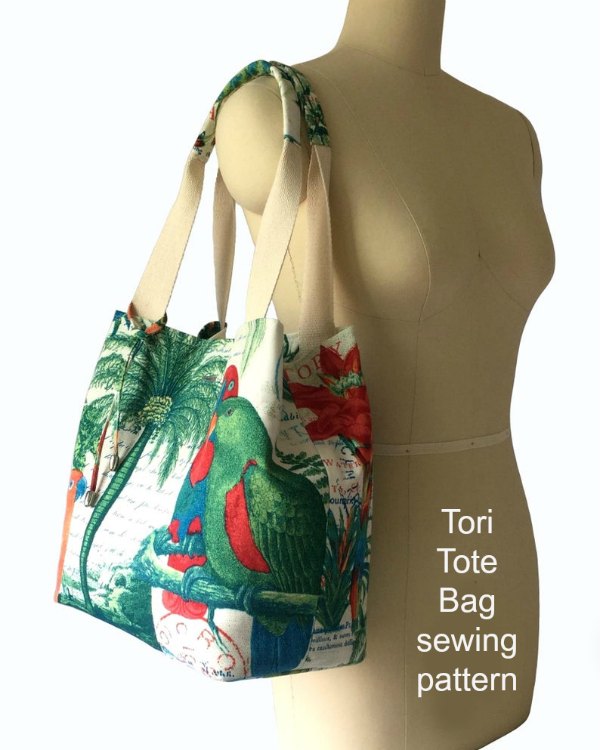 If you would like to add the Tori Tote Bag sewing pattern to your collection, then you should click on the link below. This PDF pattern download includes nine pages of full-color photos, diagrams, and the full pattern to download and print. Clearly written step-by-step instructions are also provided, together with instructions for an outside cord tie.
And if you like this pattern the designer Merge Patterns has many other awesome patterns that you can view by clicking on the red button below.
See all the patterns from this designer here
Even more tote bag sewing patterns you won't be able to resist
Want even more tote bag sewing patterns? These are the top best selling tote bag patterns in our store. Take a look at the tote bag category on our shop page for even more!