Coraline Clutch bag pattern with sew-along video
|
All posts may contain affiliate links.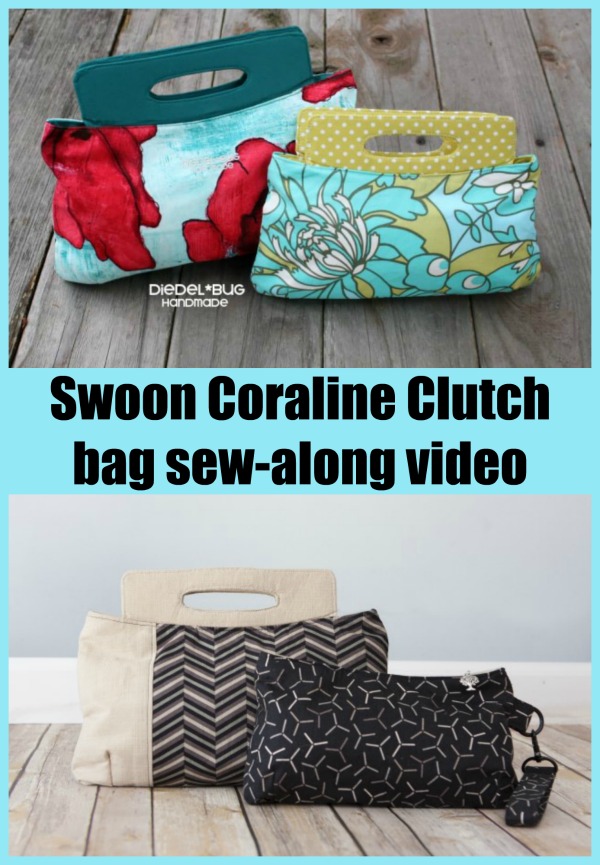 The Coraline Clutch & Wristlet is the ideal small clutch bag purse to take out for the evening. With two sizes and two styles of clutch, you'll be able to mix and match to sew several bags from the same pattern.
Coraline is relatively quick to sew, making it ideal to sew as a gift, sew up quickly for a night out this evening, or even sew a bunch for matching as bridesmaid bags!
Depending on the fabric you choose, these bags can be playful and fun, formal, or chic and glamorous.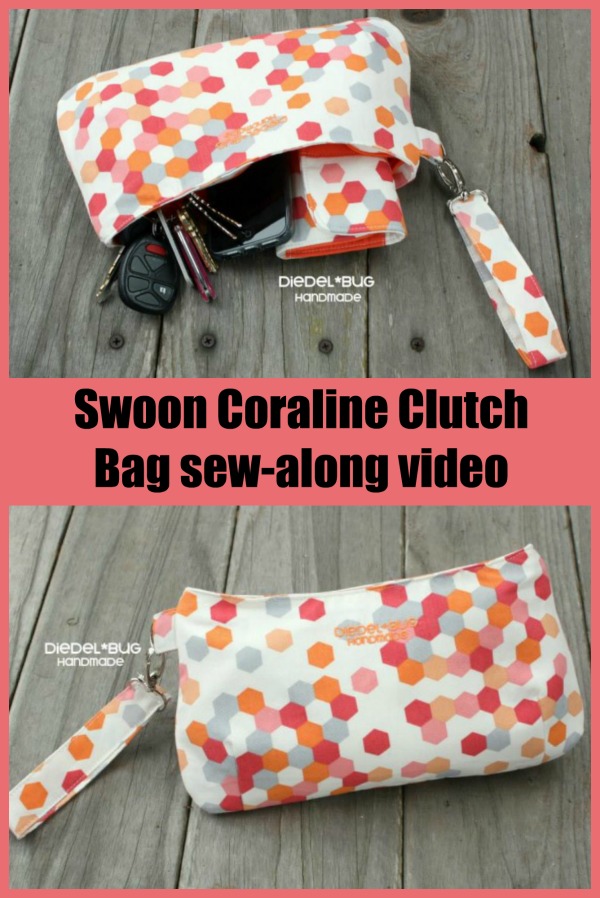 Sizing info:
This pattern includes two clutch sizes; small (11" wide) and large (14" wide)
Pattern options:
Both sizes can be made with the handles but if you prefer a smaller or simpler clutch, the small one can be turned into a wristlet by skipping the handles and adding a strap.
All three options include a recessed zipper closure on top – we love that curved shape but don't worry, the zipper is still easy to sew.
Video step by step sewalong available:
This is a step-by-step for the smaller wristlet version, prepared for us by Sarah of Living Lady Designs Etsy store. She sells these wristlets in her store, so she has sewn them many times and describes perfectly and clearly how to sew one from start to finish, with all the details that a complete beginner might need.
Enjoy this video on how to get perfect results when you sew this wristlet. You can get the pattern from Swoon at the bottom of this article and then get to sewing a lot of great new bags for you, your friends, or even to sell.
Please note – this video is not intended to replace the written instructions that come with the pattern and should be followed in conjunction with the original pattern instructions, of course.
Materials needed:-
Exterior: 1/4 yard 44" quilting weight (1/3 yard for Large Clutch),
Lining: 1/4 yard 44" quilting weight (1/2 yard for Large Clutch),
1-yard fusible woven interfacing (Pellon Shape-Flex SF101),
1/4 yard fusible stabilizer (Pellon Peltex 71F),
10" all-purpose zipper (12" zipper for Large Clutch),
1" D-ring and 1" swivel clip (Wristlet only),
Coordinating thread,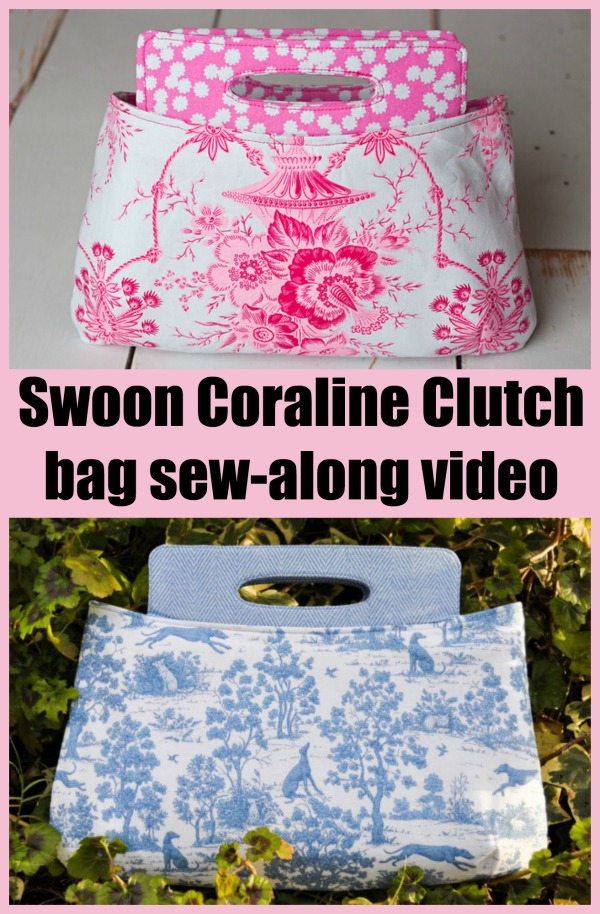 You can get the Coraline Bag pattern, both versions in the same pattern, by clicking on the link below to buy from Swoon Patterns.
(All images used copyright Swoon Patterns and their pattern testing team.)