Small Sewing Clutch pattern
|
All posts may contain affiliate links.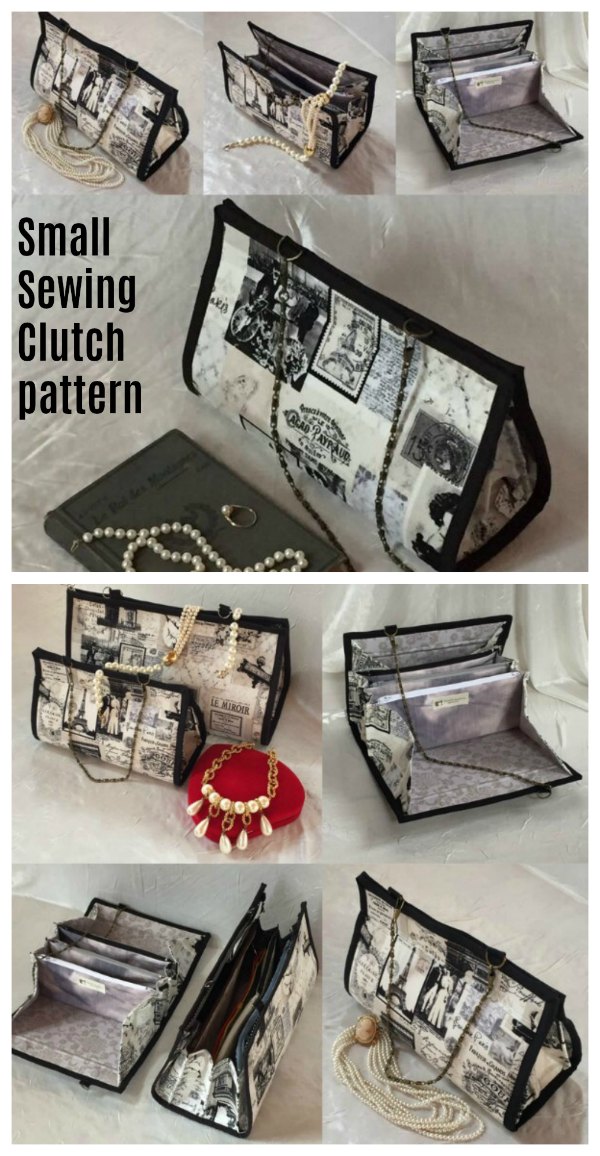 The very clever designer of this Small Sewing Clutch has made it look like a smart handbag or shoulder bag, but open it up and the interior gives you all the storage and organisation you need for your sewing, quilting or craft supplies. It becomes your very own complete crafting or sewing center.
Any Dr Who fans out there? This small bag is the Tardis of sewing storage.
This bag has specifically been made without an external zipper. As the designer says – it has no more "ears" on the sides. It does, however, have hidden magnetic closures which clasp together like magic. The designer really has made it look more elegant and if you like it definitely can be used as a purse or handbag.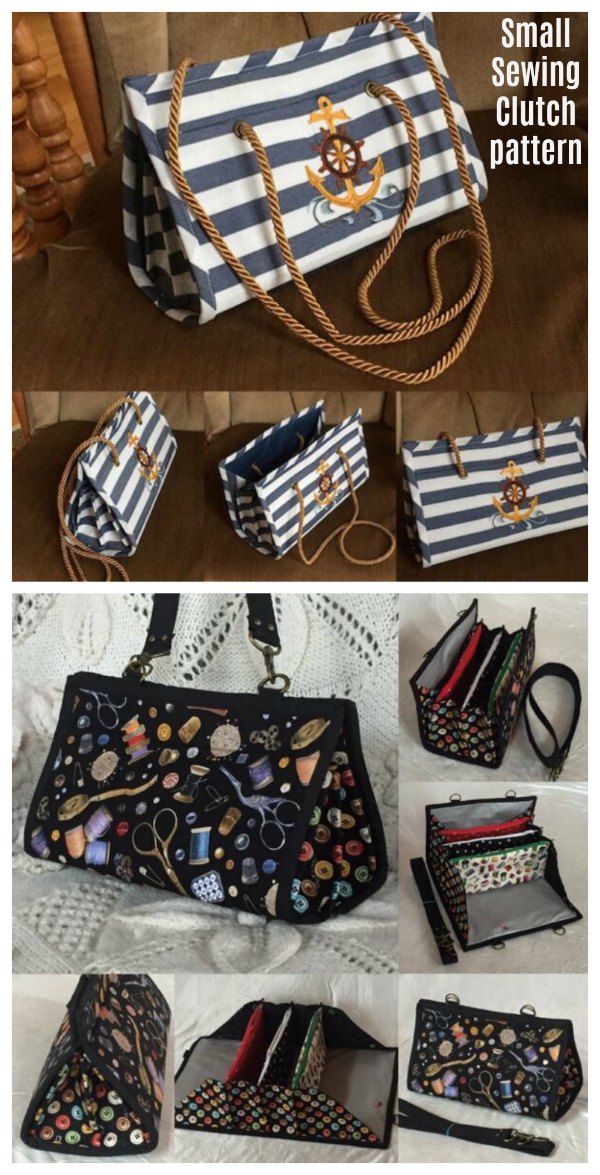 When the bag is open flat, the sides can be used as trays for small items, cosmetics, your phone etc. The magnetic snaps are also functional as pin and needle holders. When snapped on the sides the bag has a sturdy box shape. It's perfect for crafts of all kinds and means you can take your craft items with you on the move.
The designer will explain how to make this smooth and flat closure panel on the top of the bag. She will also describe a new technique of inserting D-rings in the middle of binding so you can add a shoulder strap.
The good thing about this tutorial is that it can be used for making four different bags, depending on which hardware you choose. You can choose to make it with a long shoulder strap, decorative purse chain or decorative cord. One pattern gives you four possible looks.
When have finished making this Small Sewing Clutch Bag it will measure approximately 12″ by 5″ by 5 1/2″.
If you would like to see all the excellent features of this great bag then watch this short YouTube video here which shows you all of the storage you can use.
The tutorial contains 17 pages and 70 detailed pictures with step-by-step instructions.
We think everyone should be sewing at least one from of all of the clever storage solutions from Quiltessa. Check out all of her other patterns here.
See all the patterns from this designer here
Keep organized with these storage and project bag ideas to sew
Want even more project bags, storage and organizers to sew? Our shop is packed full of hand-picked favorites from talented designers, big and small. Here is a sample selection you might like. Check them all out in our shop.