Sew these handy door pockets – video
|
All posts may contain affiliate links.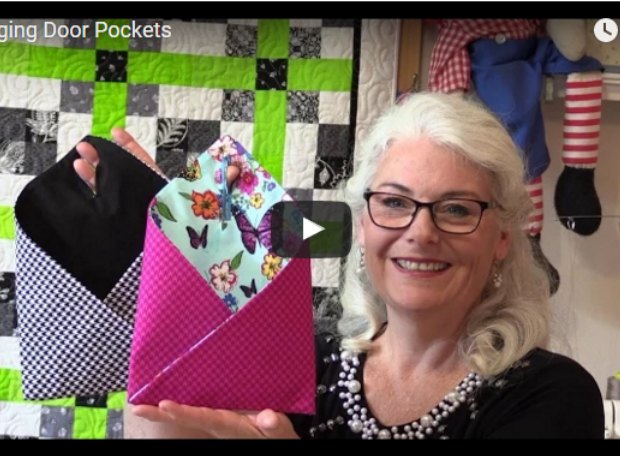 We've all made these hanging door pockets this week and can't get enough of them. These are perfect for so many uses. Hang one on the inside of your front door so that as you come home or leave the house you can drop off or pick up your keys or shopping list, bills to pay, letters to post etc.
Keep one on the bottom of the stairs for small things that you have to take up next time.
Hang one each on the kids bedroom doors for toys that are to be put away.
Hang one on the bathroom door for all your small toiletries, hairbrush, and all the little bits and pieces.
To make your own hanging door pocket, you will need:
Pellon Decor Bond
Coordinating thread
Check out how to make them in the video below.