Convertible Purse / Backpack – FREE sewing Pattern
|
All posts may contain affiliate links.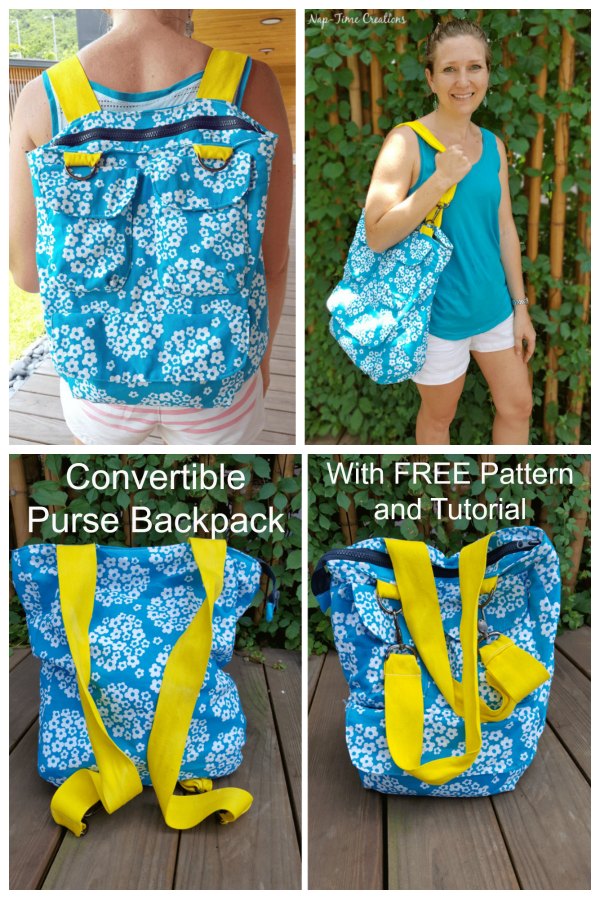 What an absolutely fabulous bag pattern this designer has given us all. When you want, it easily and quickly converts from a backpack to a purse, and then back again. And what is great as well the pattern and the tutorial are completely free. You can download the pattern and tutorial by clicking on the links below.
This designer has designed a bag pattern that we think you will love. To convert the purse to a backpack and back again you just use the clips to change from backpack straps to shoulder straps. It's a very quick and easy adjustment to make. It takes about 5 seconds to switch between the styles.
In the picture above, the bag with the straps configured for a backpack is on the left and the purse with the over the shoulder straps is on the right.
This bag comes with a set of good pockets. There are three magnet pockets on the outside and two pockets on the inside as well. The top zipper is a two-way zip so it can open in either direction.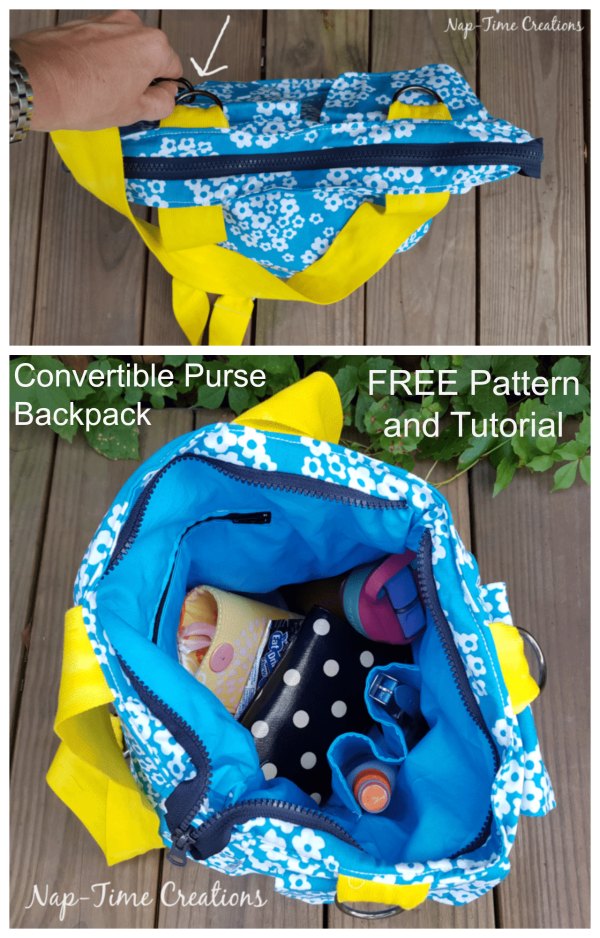 What you will need to make the Convertible Purse Backpack
1-yard of main fabric {a thicker cotton works well, try a home decor weight fabric}
1-yard of lining fabric – pick a pretty quilting cotton
1-yard of medium weight iron-on interfacing – used for pockets and bag body
One 5″ by 12″ piece of stiff iron-on interfacing for the bag bottom
Two yards of strapping
One 6″ zipper
One 15″ zipper
Two small magnet closures – check our resources page for our recommended hardware suppliers
One large magnet closure
Two D-rings
Two bag clips
2 yards strapping
Click here for the free pattern