The Campus Clutch – bag pattern
|
All posts may contain affiliate links.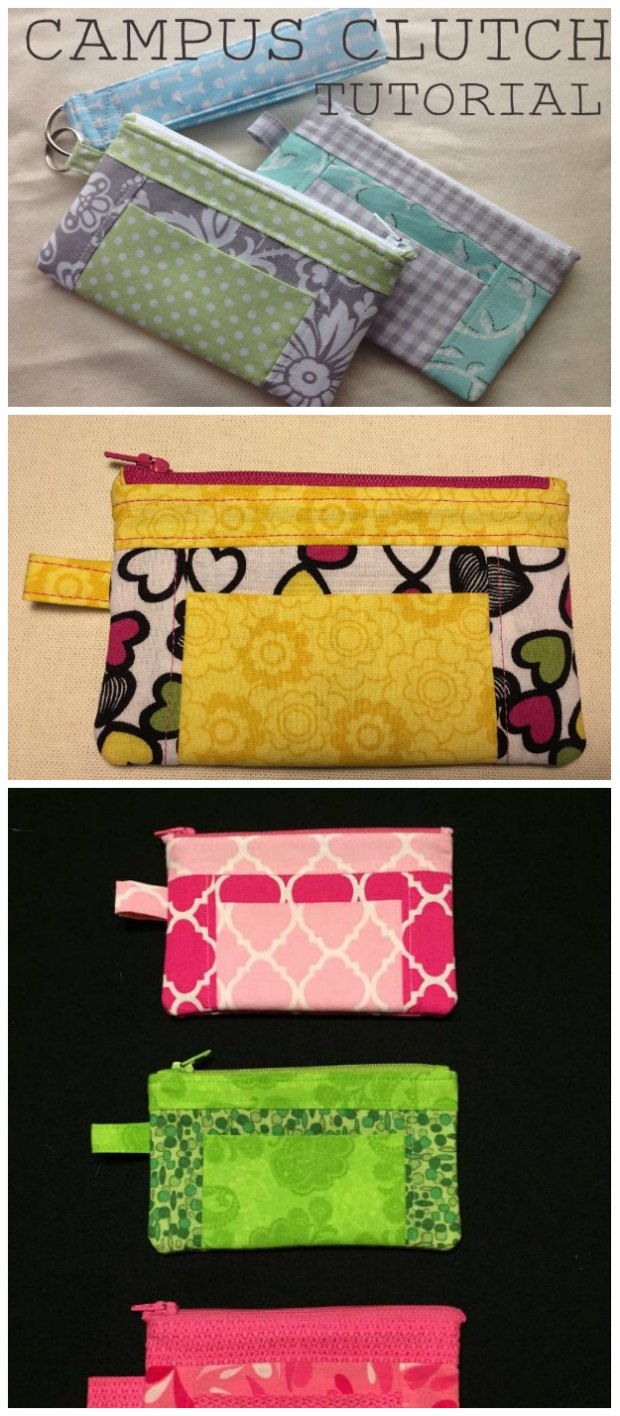 [UPDATE – THIS PATTERN USED TO BE AVAILABLE ON BLUPRINT/CRAFTSY, but since the site is now closed, this pattern is no longer available, and we've not been able to find it anywhere else. Sorry, we hate it when this happens but it is outside of our control. You may like to look at other clutch bag patterns here.]
This Campus Clutch Bag was originally designed for students who need easy and frequent access to their student ID card, but we love this little bag so much that it has a multitude of uses and is ideal for lots of situations. Your teens will love it, and your Mom will love it, and you'll love it too! Give this little clutch/wristlet bag pattern a try this weekend.
On a college campus, any college campus, your student ID is your ticket to the world. It's your room key, your meal pass, your ticket into sporting games and all campus activities, and, on large campuses, it's a campus debit card too. You can't go anywhere on campus without that thing and you NEED to be able to access it quickly (you so do not want to be the person holding up the line into the dining hall because you can't find your ID in the bottom of your ridiculously large and messy purse).
The Campus clutch gives you quick, immediate access to your Id with a secure front card pocket. The main body of the bag is large enough to fit an IPhone or all those other things you need to carry