Pemberley Pouch Trio sewing pattern
|
All posts may contain affiliate links.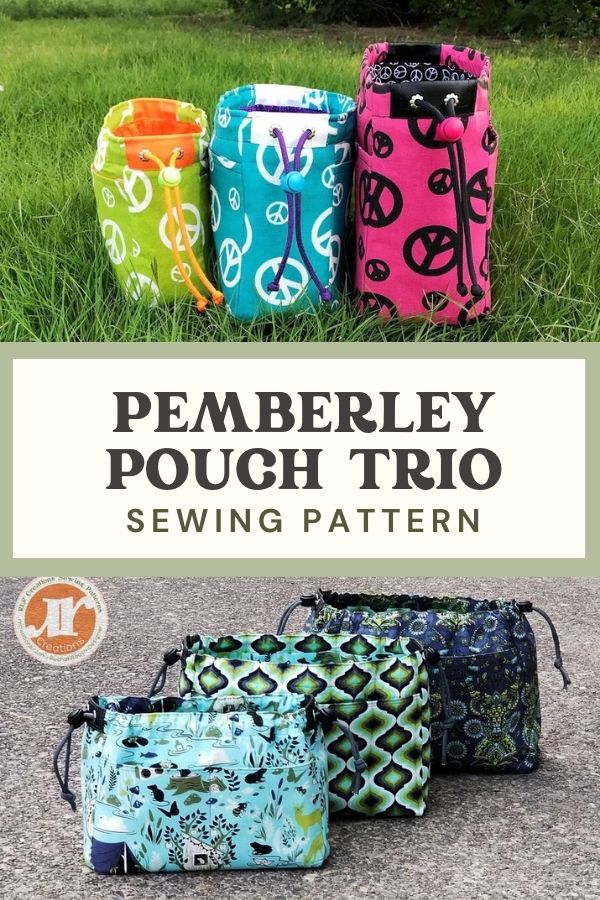 This is the Pemberley Pouch Trio pdf sewing pattern from the designer RLR Creations Sewing.
The designer says her Pemberley Pouch Trio is designed to be a multifunctional portable storage pouch that is perfect to store just about anything from personal items, household items to all kinds of gadgets that need to be organized neatly. Use them at home or away to organize and carry craft items, kid items, cosmetics and so much more. Ideal for daily use and travel inside a bag or alone.
This is a compact and easy to carry pouch that is perfectly portable. It's called a trio because guess what there are three different sizes to fit neatly into different purses, handbags, backpacks or luggage with tons of pockets to arrange everything neatly inside and out and save space in your bags. They are all easy to lift out to use separately.
The designer has made this a quick sew that does not require a lot of materials or time to make. She says it makes a perfect gift for adults and kids alike or sew and sell projects for your next market or fair.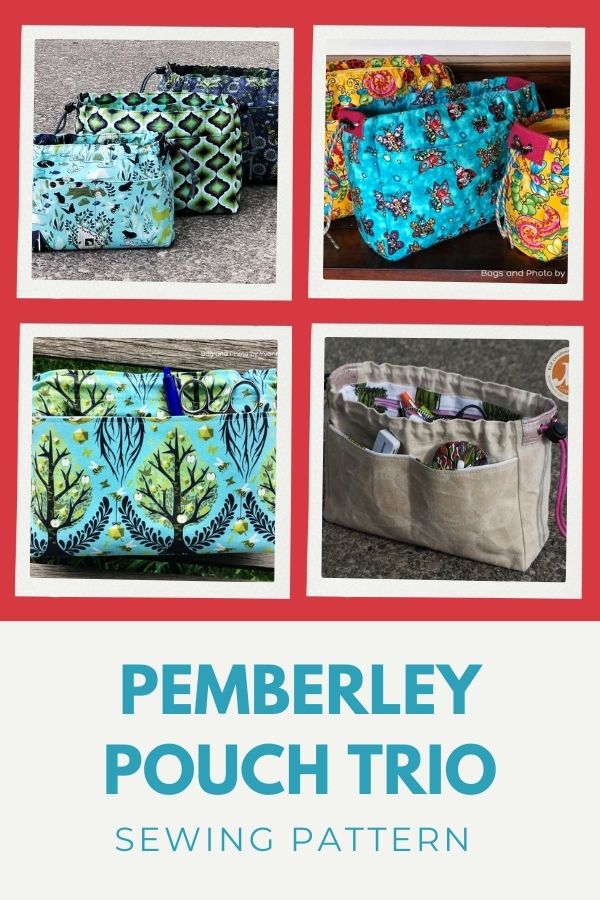 The three sizes measure approximately:-
Small = 6" tall by 9" wide by 3" deep.
Medium = 7" tall by 10" wide by 3½" deep.
Large = 8" tall by 11" wide by 4" deep.
What's needed to make a Pemberley Pouch:-
⅓ (S), ⅔ (M), ⅔ (L) yard of 44" wide Cotton Weight Fabric or Décor Weight Fabric for the main fabric,
⅓ (S), ⅔ (M), ⅔ (L) yard of 44" wide Cotton Weight Fabric for the lining fabric,
⅓ (S), ½ (M), ½ (L) yard of 45" Fusible Pellon 809 Decor Interfacing – Heavy Interfacing,
⅓(S) , ⅔ (M), ⅔ (L) yard of Fusible Pellon SF 101 or a woven shaping Interfacing – Light Interfacing,
Four ¼" eyelets,
Two toggle stops,
One #3 zipper – 10" (S), 11" (M), 12" (L),
Coordinating thread,
Microtex (Sharp) Needle 80/12 – recommended for topstitching through the thicker parts,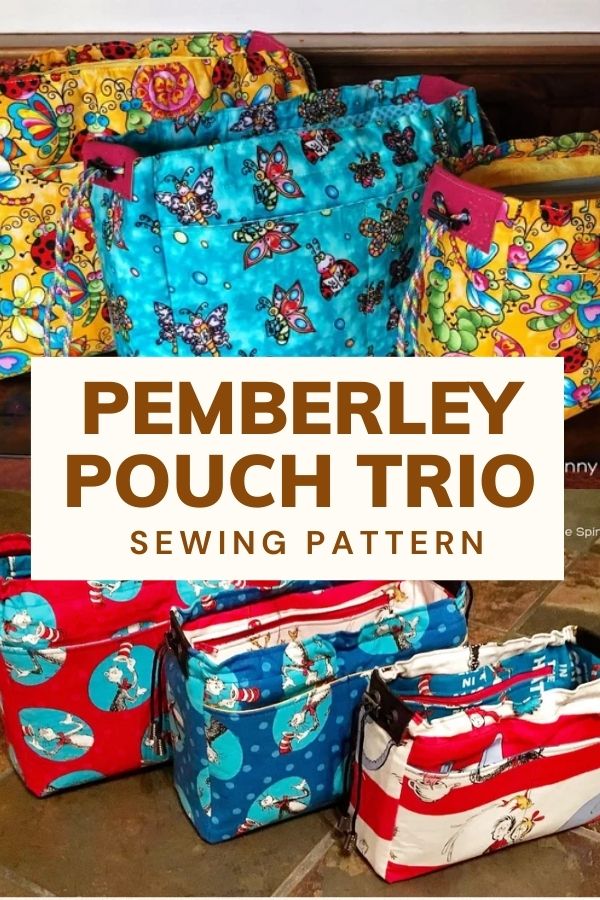 If you would like to download the pdf pattern you can click on the blue button below.