Tote-ally Easy Beginner Tote Bag Pattern
|
All posts may contain affiliate links.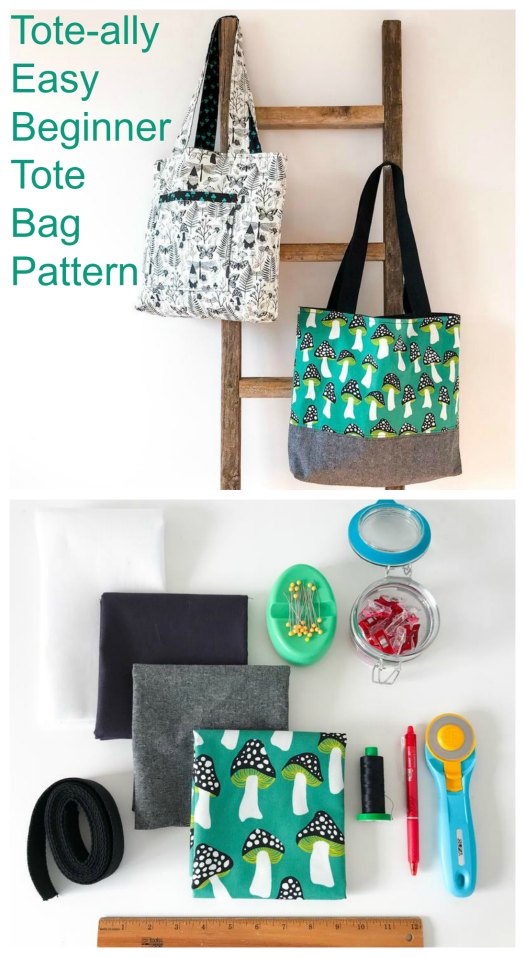 The designer of the Tote-ally Easy Beginner Tote Bag has given you two bags for the price of one. You can make two different sizes/variations — The Simple Tote and the Market Tote.
From the title, you will see that she has also made the bags both easy to make and perfect for a beginner sewer. As she says they are "A great pattern to make with kids learning to sew". We think these are the perfect bags to use as a lesson for anyone learning to sew – even if that's you teaching yourself to sew bags from scratch.
The straps are made long enough and are easily adaptable to fit comfortably around your shoulder.
When making these bags you will notice that the designer has used medium weight cotton and has added interfacing to add stiffness. If you are using a heavier fabric, such as canvas, you may eliminate the fusible interfacing if you like. It all depends on your preference.
When finished the Simple Tote bag measures approximately 15-1/2" wide by 13" high by2" deep, while the Market Tote bag is 16" wide by 13" high by 2" deep.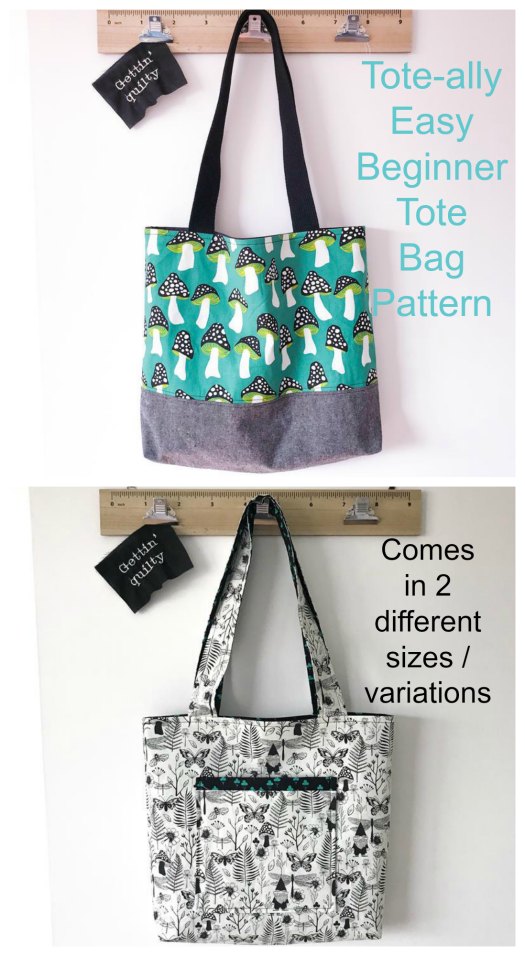 What you will need to make the Simple Tote Bag
3/4 of a yard of main fabric for the exterior of the bag
3/4 of a yard of lining fabric for the interior of the bag
1 yard of lightweight fusible interfacing
What you will need to make the Market Tote Bag
1/2 a yard of main fabric for the exterior of the bag
1/3 of a yard of accent fabric for the bottom of the bag
1/2 a yard of lining fabric
1 yard of lightweight sew-in interfacing
1-1/2 yards of 1-1/2" wide cotton webbing for the straps
1 spool of thread