S and S Tote Bag purse sewing pattern with video
|
All posts may contain affiliate links.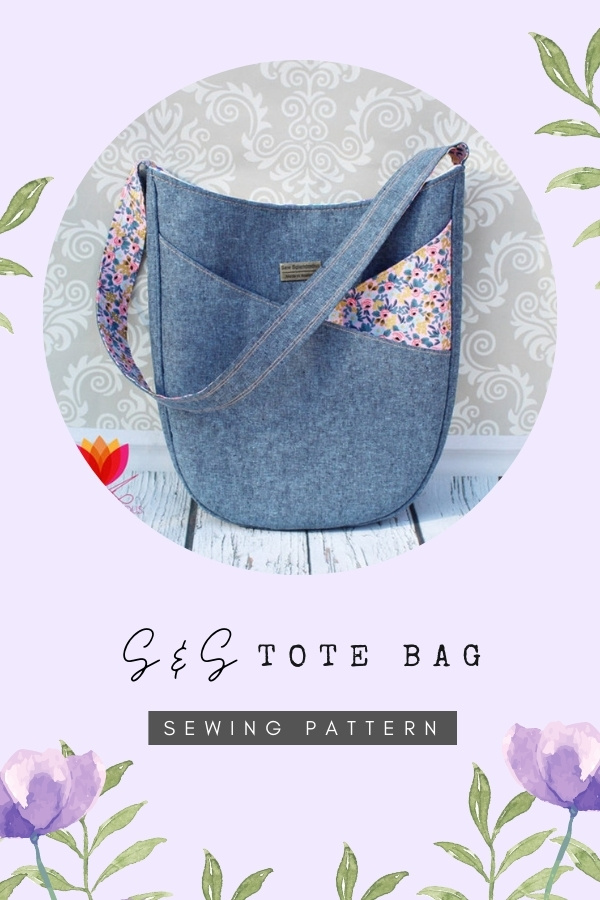 This gorgeous and versatile tote bag pattern is perfect for almost any occasion and is a quick and easy sew. , making it perfect for advanced beginner to advanced bag makers alike!
This beautifully slouchy shoulder tote features two styles – tall and wide – and two sizes – small and large – giving you a size and shape to carry whatever you need to on a daily basis.
All styles and sizes have two outer slip pockets on the front, an outer zipper pocket on the back, and a generously long strap.
A simple magnetic snap is all that is needed to keep this tote bag closed, making it a perfect choice for those who are yet to attempt other bag hardware or are just looking for a nice easy sew with minimal hardware.
This design is also available as a comprehensive video class! Click HERE to find out more!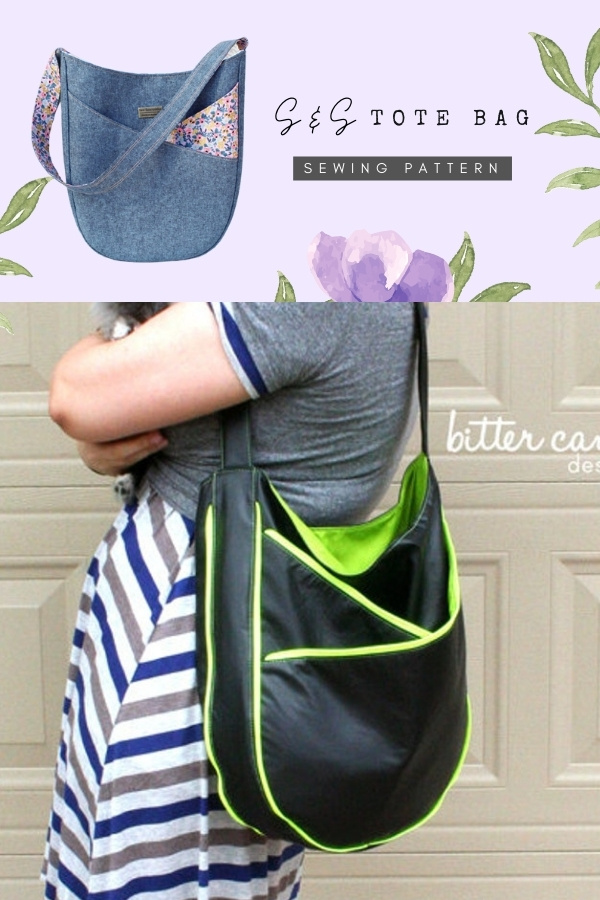 The finished sizes of each of the four S & S Totes are as follows:-
TALL – SMALL:- 12 1/2″ (31.5 cm) wide by 13 1/4″ (33.5 cm) high by 2 1/2″ (6.5 cm) deep.
TALL – LARGE:- 14 1/4″ (36 cm) wide by 14 3/4″ (37.5 cm) high by 2 1/2″ (6.5 cm) deep.
WIDE – SMALL:- 15 3/4″ (40 cm) wide by 11 1/4″ (28.5 cm) high by 2 1/2″ (6.5 cm) deep.
WIDE – LARGE:- 17 3/4″ (45 cm) wide by 12 3/4″ (32 cm) high by 2 1/2″ (6.5 cm) deep.
What you will need to make an S & S Tote Bag:-
Outer Panels (front, back, gusset, strap) – up to 1 1/4yd (1.07 m),
Lining Panels (front, back, gusset) – up to 1 1/4yd (1.07 m),
Outer Slip and Zipper Pockets – up to 1yd (91 cm),
Light-Medium Weight Fusible Interfacing (i.e. Pellon Shapeflex SF101, Legacy Shapeflex L-SF101) (NOTE: based on a 40″/100cm width) – up to 2 yards (1.83 m),
Fusible Fleece (optional) (i.e. Pellon Thermolam 971F, Vilene H640) – up to 1 1/4yd (1.07 m),
Firm Fusible Stabiliser (i.e. Pellon's Peltex #71F, Legacy #71F) – 1 1/2″ by 3″ (4 cm by 7.5 cm),
One magnetic Snap – 3/4″ (18 mm) size,
One coordinating Dress Zipper – 8″ (20 cm),
Check out our RESOURCES PAGE full of great recommendations and links for fabric stores and suppliers, interfacing and stabilizers, hardware resources, and zippers.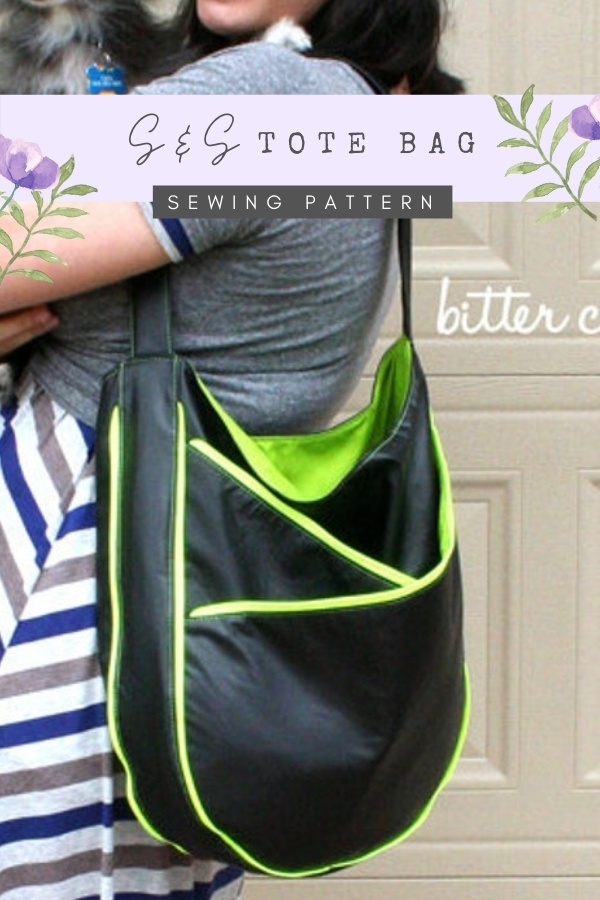 This pattern comes with two files – the pattern instructions/pieced pattern pages, and a large print pattern pieces file suitable for printing at your local print shop on the correct sized paper. It has six pages of clear, detailed instructions. All pattern pieces have been digitally drawn.
If you would like to download the pattern you can click on the blue button below.