Altona Belt Bag sewing pattern
|
All posts may contain affiliate links.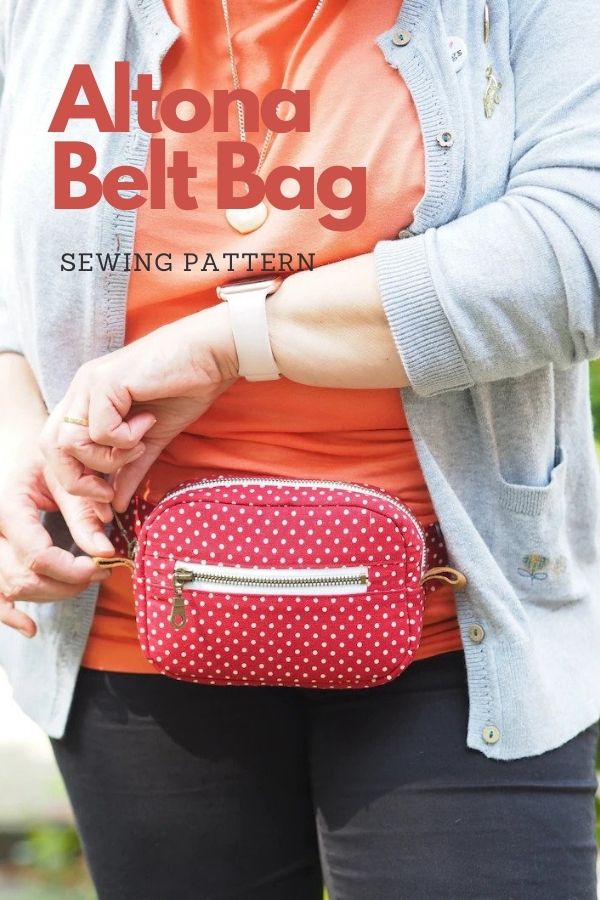 The Altona Belt Bag is a combo bag and purse and it has some built-in card slots plus a handy coin pocket so that you really can leave all of your other bags and wallets at home. This bag offers extra security and it's super easy to hide under your jacket. Easy access from the top zipper pocket, plus another zipper pocket on the front, and a hidden pocket on the back, next to your body.
This is one of those little bags (pouches?) that slings low around the hips and provide a secure and hands-free carriage of our essentials. They are great for dog walkers, busy minimalists, and pretty much anyone who doesn't relish toting the kitchen sink.
Skill level:
The designer rates her project as suitable for a confident beginner sewer where some knowledge is assumed.
Sizing info:
When you make yourself an Altona Belt Bag it will measure approximately 7″ wide by 4 ½" tall by 2″ deep.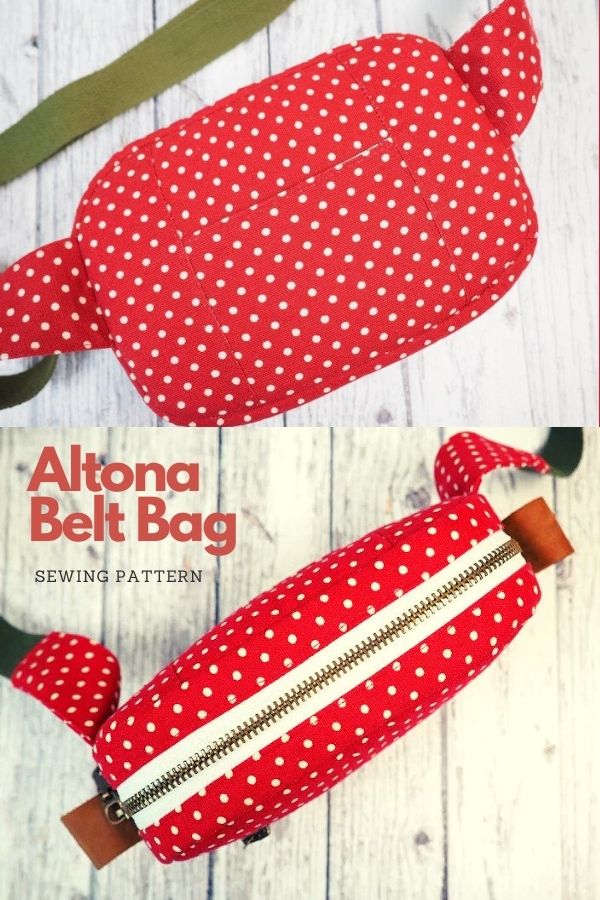 Recommended Materials:
The designer suggests for your fabrics you should use any quilting weight cotton, denim, canvas, furnishing fabrics, linen, needlecord, waxed cotton, oilcloth.
What's needed to make an Altona Belt Bag:-
A 12″ to 14″ strip (depending on width) of canvas for the outer fabric. Because of the small size, this is a great time to use a small-scale print or a gorgeous solid,
A 15″ strip of pure cotton for the lining,
½ a yard of foam interfacing. I am using Style-Vil by Vlieseline,
A fat eighth of very light fusible interfacing. My choice this time is G740 by Vlieseline,
46″ bias tape for the bound lining,
One 10″ heavy-duty (#5) metal zipper for the top gusset zipper,
One 5″ heavy-duty (#5) metal zipper for the front zipper pocket,
One 4″ nylon or plastic zipper (#3) for the inner zipper box pocket,
40 ½" of 1″ wide cotton webbing for the waist strap,
One 1″ side release buckle,
One 1″ tri slider (bag slider),
Clear drying glue suitable for fabric or Fray Stopper,
Coordinating threads for all fabrics and trims,
TIP – always coordinate all of your threads to fabrics. Sometimes this means a different color thread in the top of the machine to the bobbin. It is a bit of extra work but well worth it in terms of style.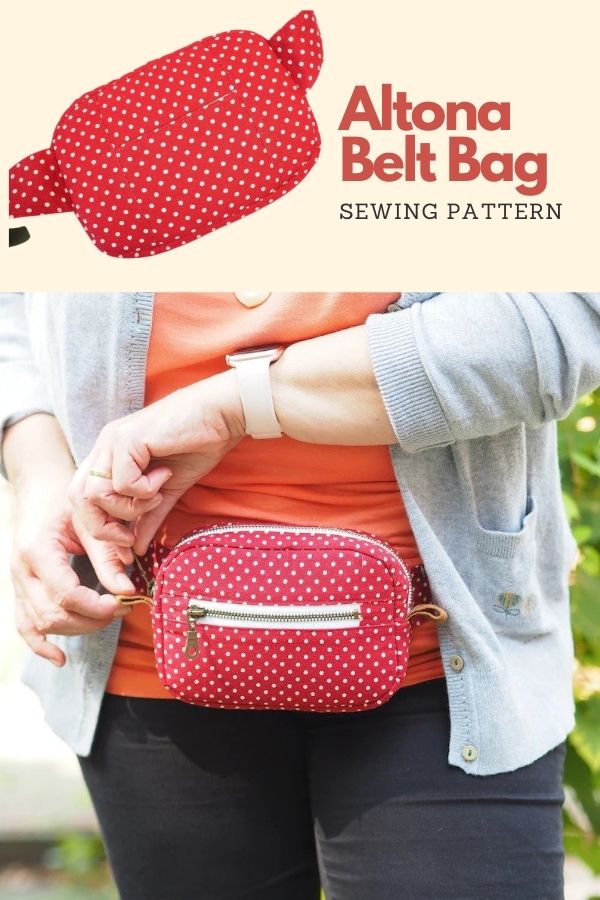 The pattern is a measure and cut pattern which means that you don't have any templates to print off and match up – Yay! You need a rotary cutter, ruler, and mat and you can cut the pattern pieces straight from the fabric. This is easier than it sounds because the pieces are all simple squares and rectangles. You can transfer the cutting measurements to paper to create your own paper template/pattern piece if you prefer to use them.
If you would like to download the pattern you can click on the blue button below.
And if you would like to see other bag sewing patterns from this designer then you can click on the red button below.
See more patterns from this designer here
We think you'll like these patterns for storage and organizers to sew
We know our readers just love to sew storage and organizer projects so we've got lots of them. We've handpicked some of our favorites to feature in our pattern store. These are some of the most popular that are readers are sewing now!