Clear Drawstring Shoe Bag FREE sewing pattern (3 sizes)
|
All posts may contain affiliate links.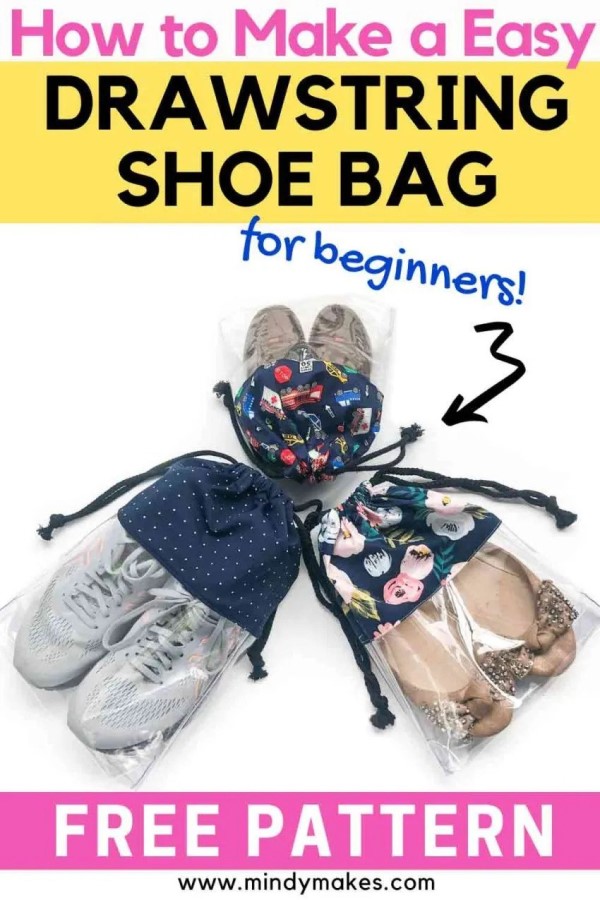 This is the Clear Drawstring Shoe Bag FREE sewing pattern from the designer Mindy Makes.
This is a great idea from this designer. This easy drawstring shoe dust bag with clear vinyl at the bottom of the bag allows you to easily find the pair that you need.
It's a fantastic idea incorporating a little "window" where you can see the shoes. That way, you can easily spot which shoe is in each bag without having to open every single bag. How are you supposed to remember which pair of shoes are in which dust bag if they haven't got this awesome clear vinyl addition? No one wants to open every dust bag to see what's inside.
The designer says – additionally, the bottom of the drawstring shoe bag comes with a gusset so the bag can stand on it's own. The gusset also adds extra space to the bag for storing bulky shoes or high heels.
These Clear Drawstring Shoe Bags have lots of uses. They are useful for traveling, after school activities, pools, and more! They're also great for storing an extra set of clothes, hand towels, and other trinkets around the house. So why not make yourself a set or even make some for friends and family?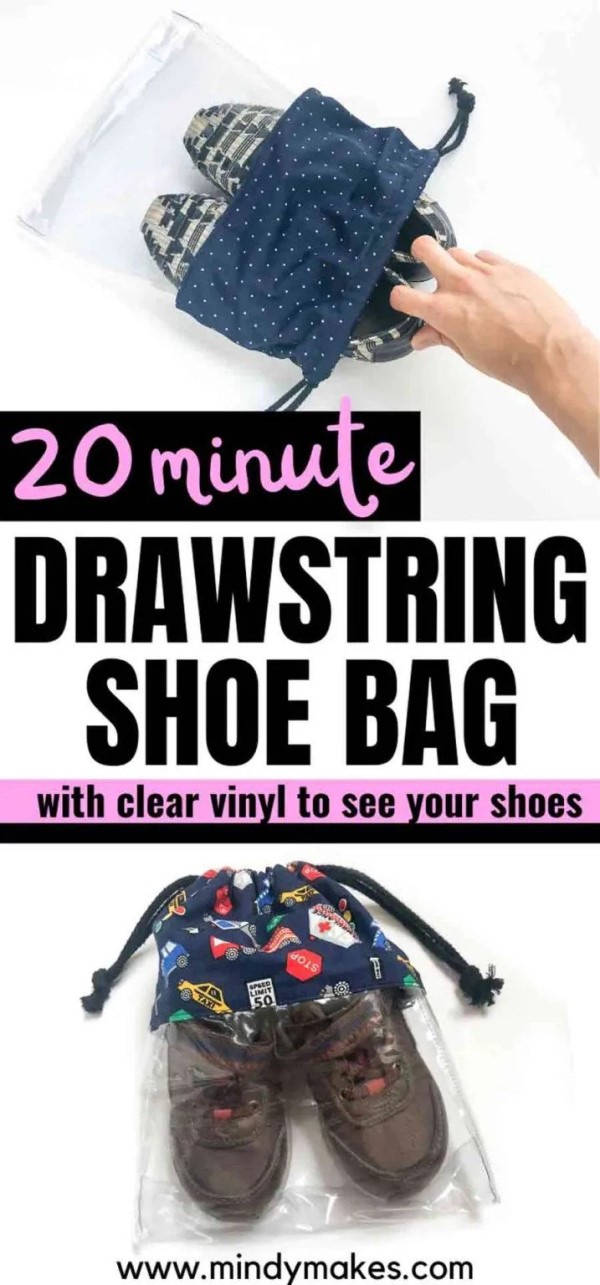 And the best part about these Clear Drawstring Shoe Bags is they are so quick and easy to make and are perfect for beginner sewers. In fact they take less than 30 minutes to make!
The Clear Drawstring Shoe Bag comes in three sizes as follows:-
Large bag – good for men's shoes, medium-high top sneakers, running shoes, high heels, or platforms. The bag measures approximately 10½″ (26 cm) by 13″ (33 cm).
Medium bag – fits flip flops, flats, and low top sneakers. The bag measures approximately 10″ (25.4 cm) by 12″ (30.48 cm).
Small bag – is good for storing kid's shoes. The bag measures approximately 10″ (25.4 cm) by 8.5″ (21.59 cm).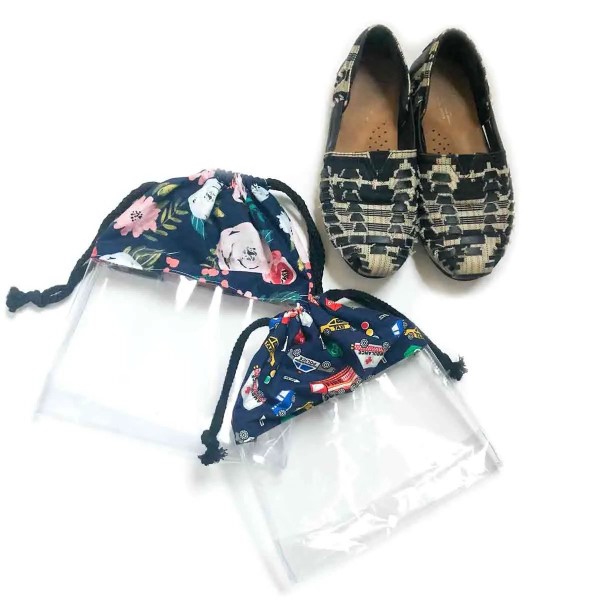 What's needed to make a Clear Drawstring Shoe Bag:-
¼ yard of fabric – The designer says you can use any that you like.
⅓ yard of clear vinyl – The designer used 12 Gauge Clear Vinyl.
5mm/6mm drawstring cord.
Sewing machine with zigzag function.
Serger (optional) – for finishing the raw edge of fabric.
Please note that a ½″ (1.27cm) seam allowance is included in all the pattern measurements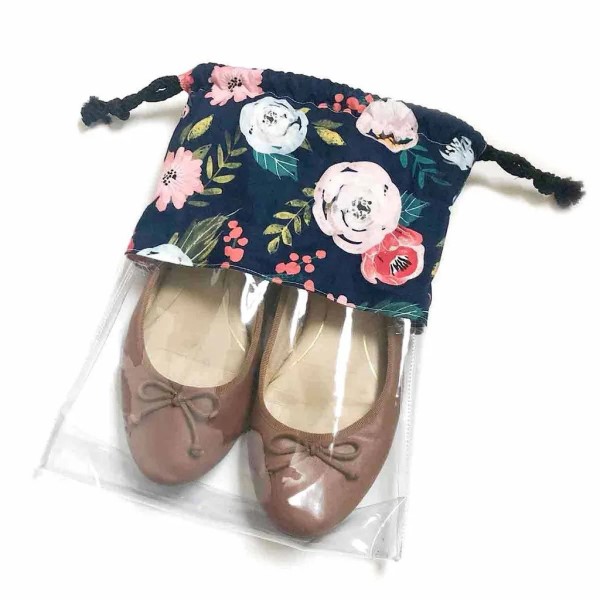 If you would like to download the FREE pattern you can click on the purple button below.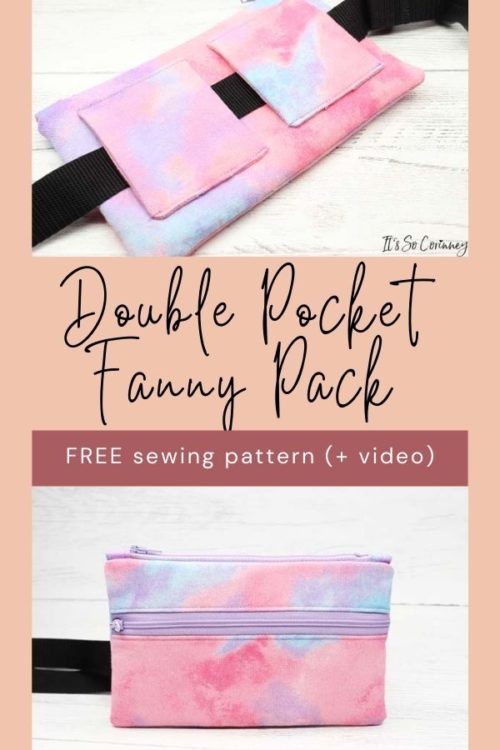 Liking this free pattern? Great! You would make our day if you 'bought us a coffee' to help with the site running costs. Thank you.