Rainbow phone pouch pattern
|
All posts may contain affiliate links.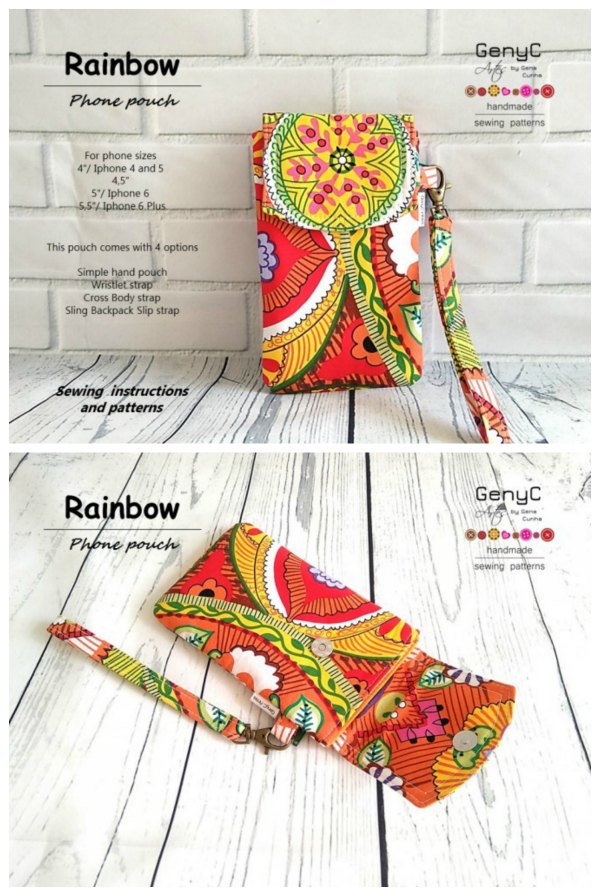 This is a fabulous phone pouch pattern that can be sewn as standard in three pre-prepared pattern sizes, or adjusted for any size of phone with the sizing instructions included with the pattern. The Rainbow Phone Pouch has a back zipper pocket and comes in 4 options:
Simple hand pouch
Wristlet strap
Cross Body strap
Sling Backpack Slip strap.
But the designer has made this pouch even more versatile, as the cross body version can also be used as a mini bag for example.
The Rainbow Phone Pouch includes complete pattern pieces for phone sizes:
4″ / iPhone 4 and 5
4.5″ – 5″ / iPhone 6
5.5″ / iPhone 6 Plus.
But as mentioned already the designer has included instructions to adapt the pouch to any size of phone. Therefore, when you have finished your Rainbow Phone Pouch its measurements will vary depending on the phone size you chose.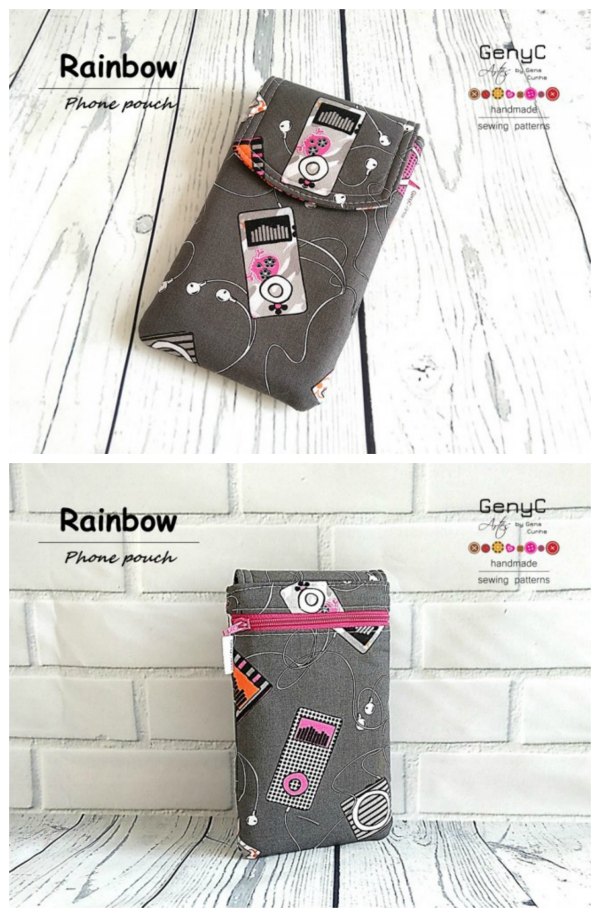 We just love the simplicity of this cute little bag, and how instructions are included to really custom design it for your own use. Use the basics of the pattern and instructions to make this bag into ANY size and then you can create your own custom crossbody or wristlet bags with ease.
When you purchase the pattern for the Rainbow Phone Pouch you will be able to download a set of instructions that are easy to follow and suitable for beginners. They have more than 40 pages with detailed instructions, fully illustrated with color photographs and real size pattern pieces.
See all the patterns for this designer here
Sew more crossbody bags and you'll be happier - we promise 😉
For the easiest shopping and days out, you can't beat a crossbody bag for leaving you hands-free. We've got 60+ of our favorite crossbody bag patterns hand-picked for you in the store. Go to the shop page to find them all saved by category.