Crafty Carrier sewing pattern
|
All posts may contain affiliate links.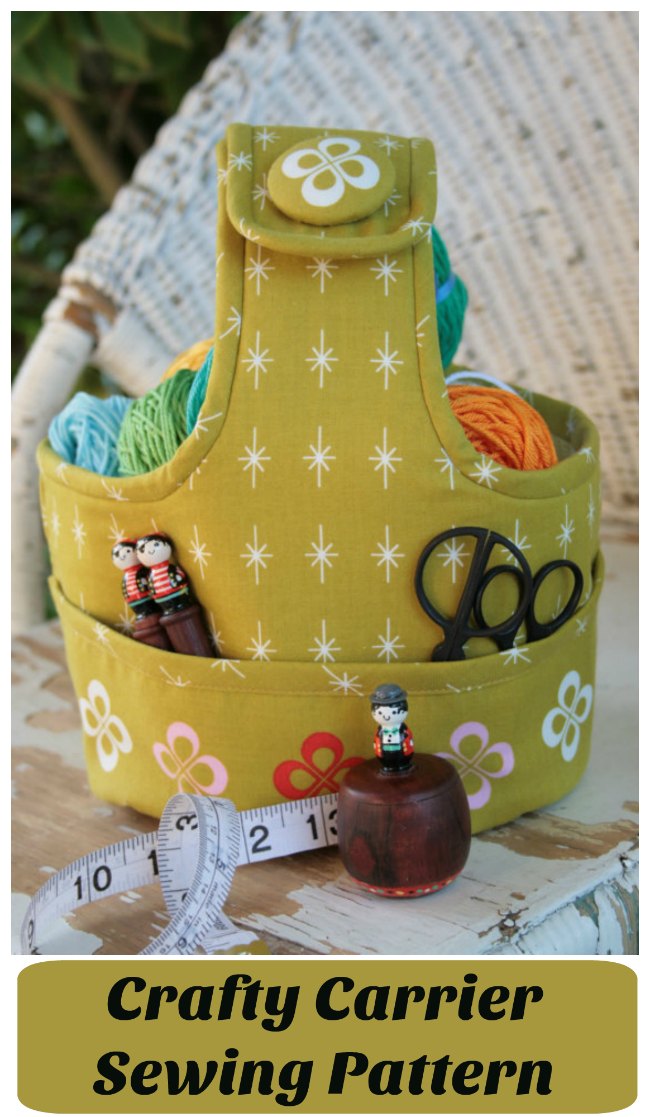 For some reason this bag has been called Bruce by the designer – it looks more like a Daphne to us 😉 But whatever you decide to call your crafty carrier we are sure you will be delighted with it.
Bruce is the perfect little crafty carrier. He has pockets front and back and enough room for a small project or two. He carries everything and you will never hear a word of complaint. Everyone needs a Bruce (or a Daphne) in their lives!
This designer certainly has some personality, and so does this pattern. Make it for you, make it for a friend, fill it with crafting supplies, knitting or crochet, or sewing supplies and gift it as a beginner kit. Or make it for an Easter Basket or even a table centerpiece for your home filled with fruit, flowers or more. Or keep it at the bottom of the stairs for all the bits and pieces that need to go up at the end of the day.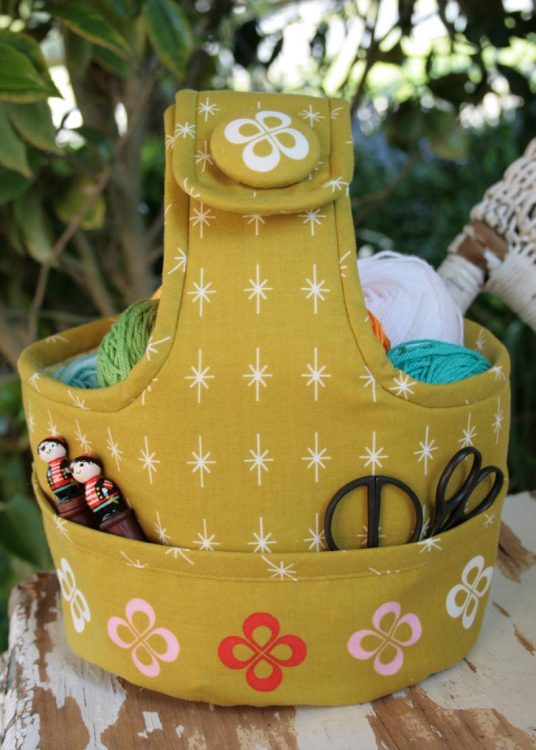 You'll find plenty of uses for your crafty carrier and be sure to use this pattern over and over.
The bag is very simple to construct and includes instructions to have a magnetic clasp under the decorative button so the handle can open or just sew right through the layers to leave the handle closed.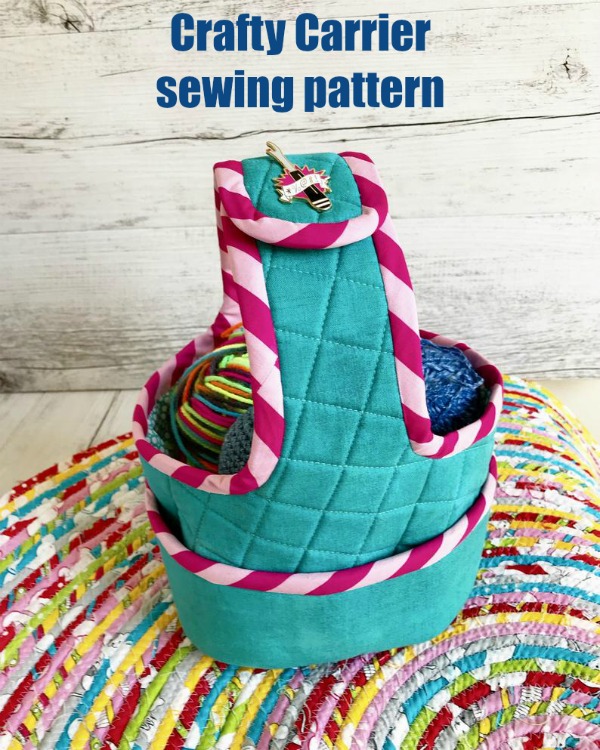 When you have finished making your very own 'Bruce' it will measure approximately 23 inches around and 10 inches high.
Materials needed:-
One fat quarter of bag fabric,
One fat quarter of lining fabric,
One fat quarter of fusible wadding (Vilene H640),
One fat quarter of medium weight fusible interfacing,
78″ (200 cm) of 1″ (2.5 cm) bias binding,
One magnetic closure (optional),
One 1½" (4 cm) self-cover button (optional),
---
---
This pattern isn't quite right for you? We've got lots
more ideas for storage and organizers you can sew
to share on our Pinterest board dedicated to exactly that. Click below to follow this board, then Pin and save your favorite sewing patterns to your own boards for later. Don't forget to pin this article too.
We think you'll like these patterns for storage and organizers to sew
We know our readers just love to sew storage and organizer projects so we've got lots of them. We've handpicked some of our favorites to feature in our pattern store. These are some of the most popular that are readers are sewing now!