All posts may contain affiliate links.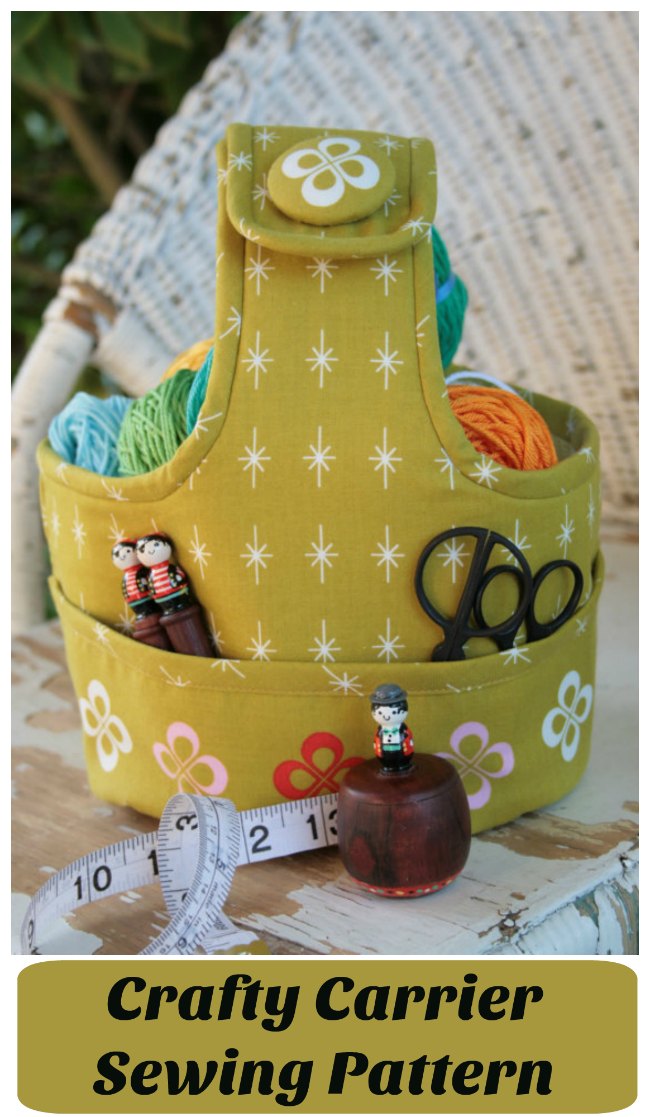 For some reason this bag has been called Bruce by the designer – it looks more like a Daphne to us 😉 But whatever you decide to call your crafty carrier we are sure you will be delighted with it.
Bruce is the perfect little crafty carrier. He has pockets front and back and enough room for a small project or two. He carries everything and you will never hear a word of complaint. Everyone needs a Bruce (or a Daphne) in their lives!
This designer certainly has some personality, and so does this pattern.  Make it for you, make it for a friend, fill it with crafting supplies, knitting or crochet, or sewing supplies and gift it as a beginner kit.  Or make it for an Easter Basket or even a table centerpiece for your home filled with fruit, flowers or more.  Or keep it at the bottom of the stairs for all the bits and pieces that need to go up at the end of the day.
You'll find plenty of uses for your crafty carrier and be sure to use this pattern over and over.
Finished size: 'Bruce' is approx 23 inches measured around and 10 inches high