Quilted covers and cosies book recommendation
|
All posts may contain affiliate links.

A little change from just bags today because we wanted to recommend this book to you, which we've really enjoyed this week.  If you have small pieces of fabric leftover from your bag making, then there are some great patterns and ideas in this book for how to use them. Of course, there are larger projects too should you want to make a cover for your tablet or even chair backs.
This book includes 18 full projects to sew, including egg cozies, tea and coffee cozies, mug hugs, protective sleeves for tablets, sunglasses case, chair backs and so much more in sweet and simple-to-make designs. For sewers of all abilities, there are templates provided as well as full instructions. 64 pgs – such great value for money.
Here are a few of the projects you could make:-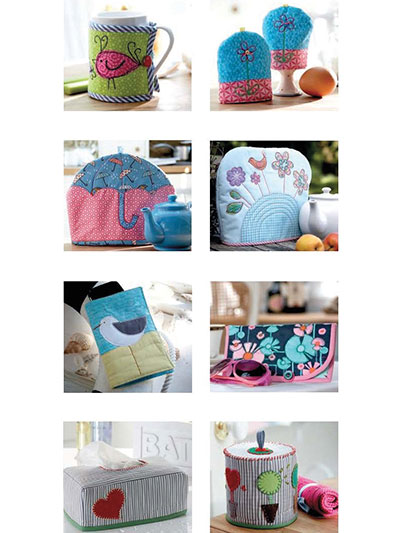 Get the Quilted Covers and Cosies Book here
More storage and organizers to sew
Want even more ideas for projects to sew for storage and organizers? We love to sew bags that help to keep things neat and tidy. Check out a few recent storage ideas to sew from our store.