Our new exclusive Amazon sewing store
|
All posts may contain affiliate links.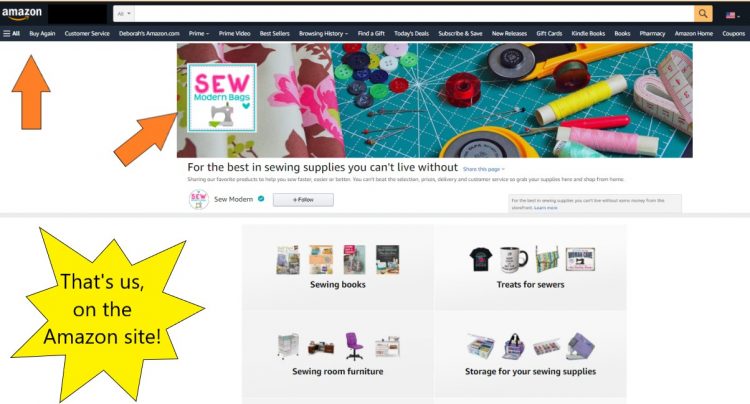 We're so excited to share what we've been working on this week. It's our new Amazon store! Yes, Amazon have given us the status of 'Influencers' in the sewing community and have given us access to our own exclusive store page on their site. It's such an honor and we're really excited about it.
---
This is the link on their site to our new store page, set up just for you
---
How does it work?
Basically, it's a way for us to collect, curate and save the products that we recommend or think that you will love, and put them all in one place. We can set up sections within the shop and then save products within those sections. It makes it easier for you to find the things you need and want, from all the millions of products on Amazon.
We've stocked it with all of the various best-sellers and top-rated sewing products so you don't have to wade through pages and pages to find the best or the best value.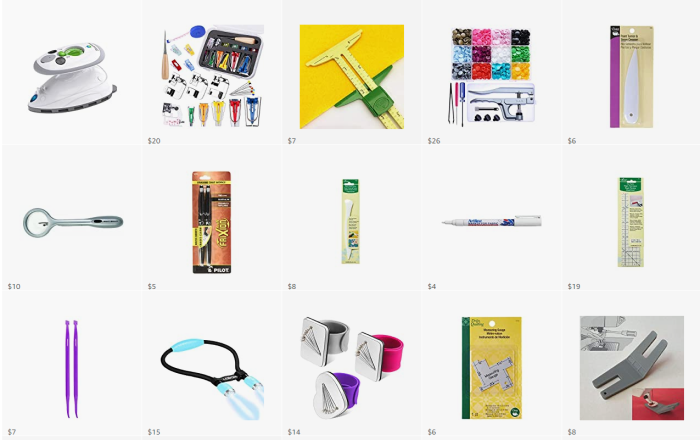 Shopping is easy. Click the image, read the details on the usual Amazon item page, add to your cart and check out. We don't sell any of these items personally, you are still buying from Amazon at the regular Amazon prices and with all the benefits of Amazon such as free shipping, Prime member benefits, fast shipping, easy returns etc.
We've got sections for:
Sewing machines
Sewing books
Purse making hardware
Zippers and zipper by the yard
Sewing essentials
Handy tools and notions
Sewing room furniture
Treats for sewers
Storage for your sewing supplies
Intefacing and fusibles
Perfect for beginners
Purse handles
Gorgeous fabrics
Cutting tools, scissors, mats and rulers
Sewing machine feet
Sewing thread
Check them all out here – Amazon.com/Shop/SewModernBags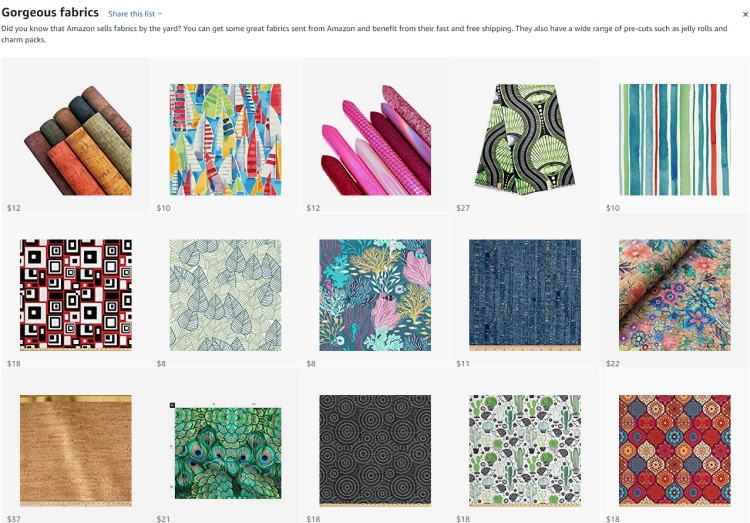 How you can help make it even better
The store is only going to be successful if it works for you, our readers. To make it work, it needs to be well organised and have the right products that you would be looking for or interested in.
So tell us – what do you want to see in the store? What do you like about it? What's missing, or in the wrong place? We've added a comments box at the bottom of this article so we can get your feedback.
There are two things we can't change though. We would really like the items to have a description, but that's not possible. The store is set up with the images only by Amazon. If you hover your mouse over the image, the description does pop up in a little window, but it can't be shown with the name or description of the items by default, which is a shame.
Secondly, the location. The store is created with Amazon USA and we aren't able to create individual stores for Canada, the UK, Australia etc. Sorry, there's nothing we can do about that.
How can you find our sewing store on Amazon?
We're better at sewing than we are at graphic design for sure, but Laura's been messing around with some banners to place around the site in various spots to help you find the store and to remind you that it's there.
So if you ever see any of these, or similar, click away and you'll be taken straight over to our new sewing supplies store and can benefit from the great prices, fast delivery and excellent customer service on offer.
This banner below we currently have on our pattern store page to remind you that it's not only patterns on offer. You can always click any of these banners to leave the site and visit the store, and your original page will be kept open on Sew Modern Bags so you don't lose your spot and can easily come back to the article you were reading.

This one below we currently have on the front page of the site, right at the top underneath the menu. It's going to be pretty tiny though if you are on mobile, but hopefully, you can read it and see that it takes you to the store.

And this one below is going to be a permanent feature in our newsletter each week, so you can always find it there. Pull up a cup of coffee on Saturday morning and browse our favorite recommended supplies.

Save the link in your favorites
If you have bookmarks saved in your browser, then don't forget to add the store URL address to your favorites. Then you can easily shop whenever you like 🙂
If you've not clicked one of the links yet, then click below and visit our new store today. Do come back and give us some feedback if you have any suggestions for us. Thank you.
Affiliate disclosure – Sew Modern Bags and Kids are members of the Amazon affiliate program. We've been designated as an 'Influencer' by Amazon and given access to this store building facility. We may earn a commission if you make a purchase from these recommended products. The prices you see in the store are the same as on the main Amazon site and you are not charged any extra for buying through our store.