FREE video tutorial – How to attach, adjust and fasten a side release buckle
|
All posts may contain affiliate links.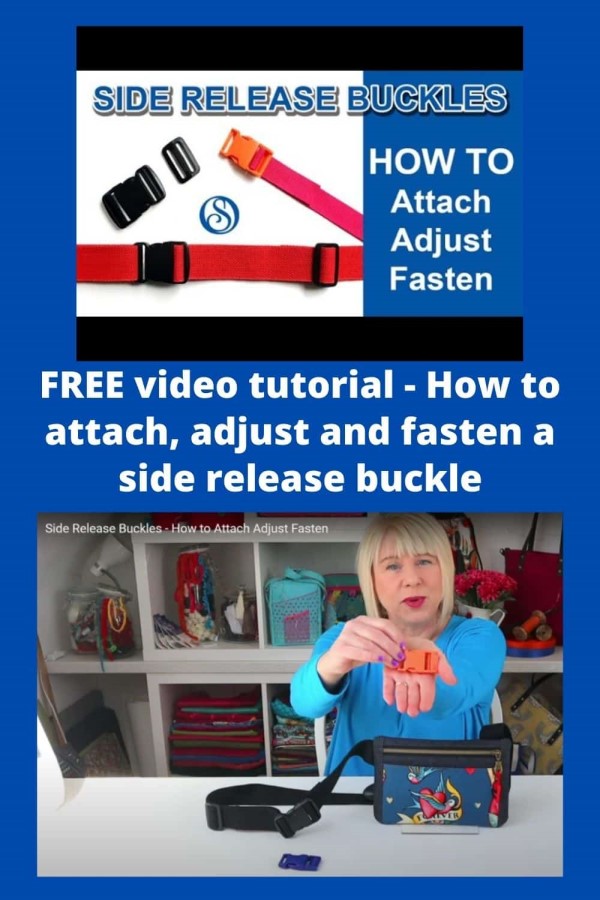 Diane from Spencer Ogg Sewing Patterns shows you in this 11-minute 45-seconds video sewing tutorial all you need to know about side-release buckles. Have you ever looked at hardware, buckles, sliders and the like, had an idea in your mind but just can't work out how it all goes together and how to thread the buckles? Oh yes, every time I have to sew an adjustable strap I still have to look up how to do it. These things can be TRICKY!
This is a FREE video tutorial that demonstrates how to attach, adjust and fasten a side release buckle. Diane demonstrates the different sizes and types available, how to open, close, and adjust them, and how to thread them up with or without a slider.
If you would like to watch the video just click the play button below.
These can be used in not just bum bags (fanny packs) or backpacks but also with some crossbody bags, pram and wheelchair bags, dog collars, belts, etc.
And most importantly Diane will show you how to thread them up with or without a slider.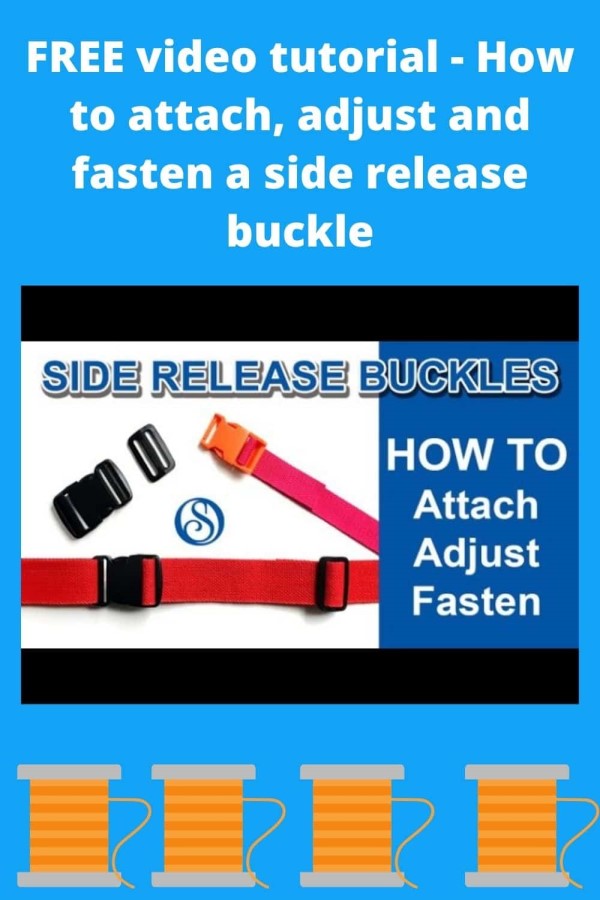 Want to see more great content, patterns, tutorials and videos from Diane? Click on the red button below.
See more patterns from this designer here
Liking this free pattern? Great! You would make our day if you 'bought us a coffee' to help with the site running costs. Thank you.