Allure designer handbag pattern
|
All posts may contain affiliate links.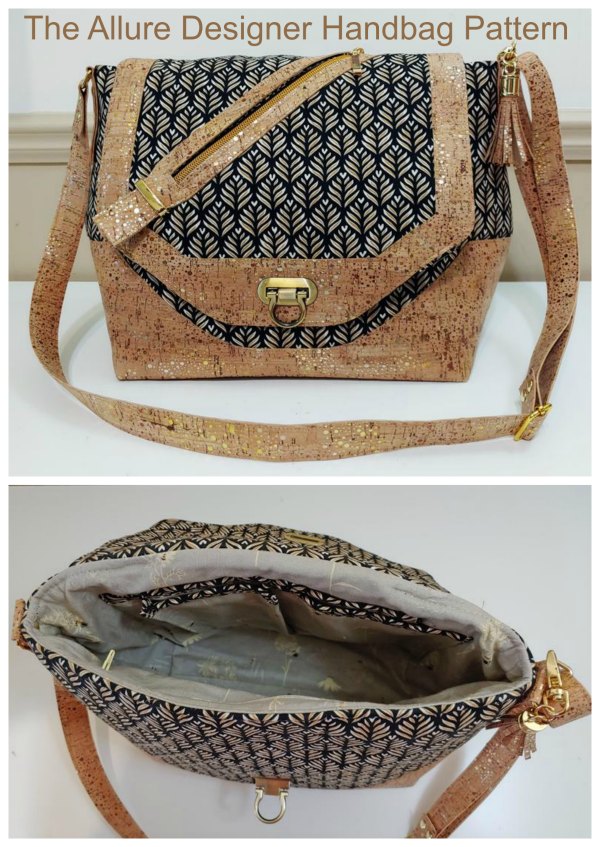 The Allure Designer Handbag is a fun, medium-sized, bag with an adjustable strap, from one of our favorite designers, Chris W Designs. You can wear it on your shoulder or across your body. The super fun flap features a trimmed zipper pocket, perfect for your keys. This is the designers special signature exterior quick access phone pocket at the back which is also great for your keys or anything else small that you need to keep easily on hand. Or you can leave it off and decorate to your heart's content.
The roomy main compartment closes with a twist lock or other lock. Inside you will find a zipper pocket. The designer suggests the addition of a Pocket Supplement which you can purchase separately if you need extra slip pockets. The flap is also perfect for showcasing your favourite fabric or embroidery, simply leave off the Zipper Feature if you want to leave the panel unbroken to feature a large scale print.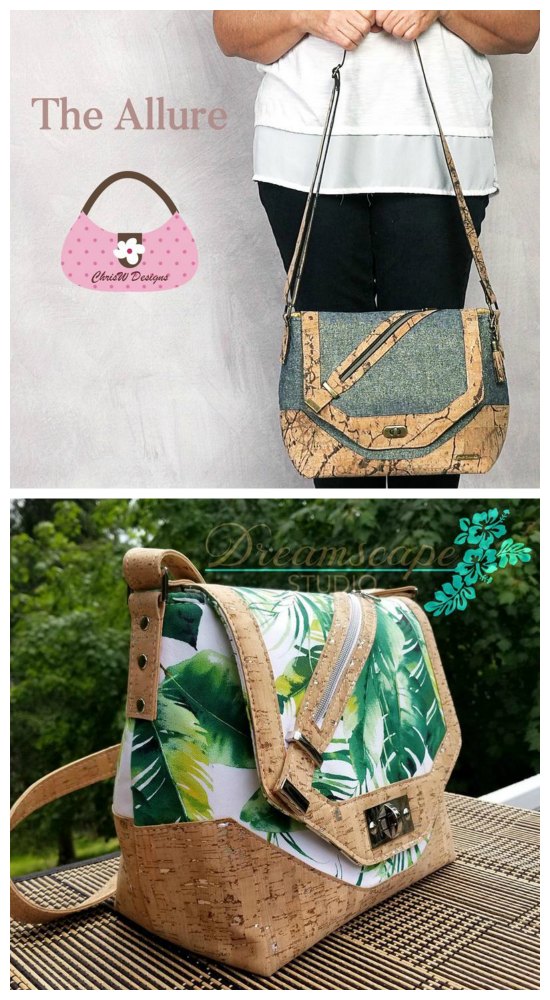 Adding a cute little tassel will complete the picture. A super fun weekend project to create a stunning masterpiece with a beautiful structure. You can get the pattern now by clicking on the link below.
The project is a rated intermediate and when finished the bag measures approximately 34cm (13 ½") wide at the widest point, 27cm (10 ½") wide at the base, by 26cm (10") high by 15cm (6") deep.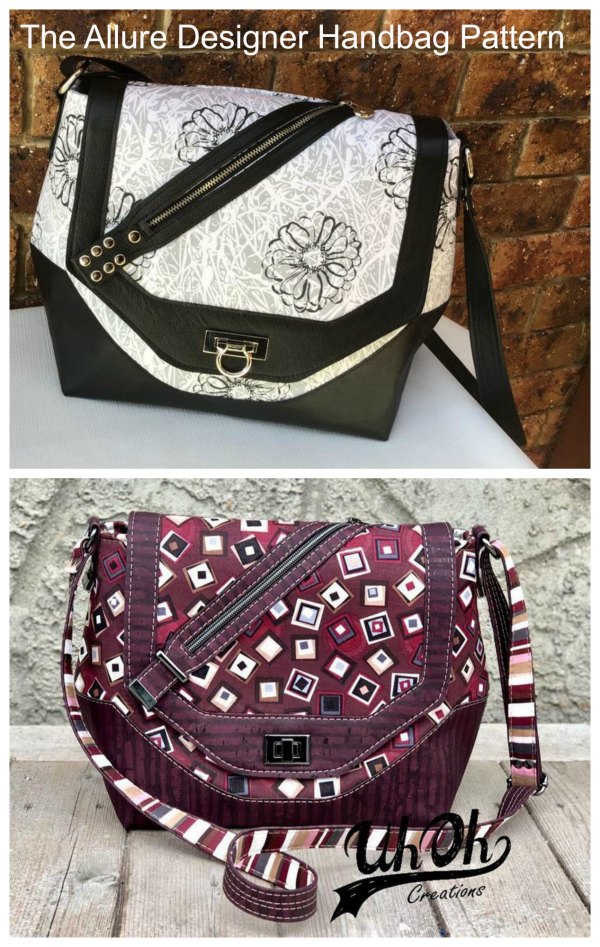 What you will need to make the Allure Designer Purse
76cm (30") of Exterior Fabric – 112cm (44") wide
90cm (1 Yard) of Lining fabric
1.5m (1 ½ Yards) of Fusible Woven Interfacing
74cm by 65cm (29" by 25") of Decovil Light or 2 layers of Pellon 808/809 Decor Bond
30cm by 28cm (12" by 11") of Fusible Fleece
One 28 cm (11") or longer dress zipper for the Interior Zipper Pocket
One 23cm (9") or longer #5 Nylon Coil "Metal look" Bag Zipper for the Flap Zipper Pocket
One Twist Lock – Your choice of size up to approx. 3.5cm (1 ½") Tall. Width of choice
Two 25mm (1") Rectangular Rings
One 25mm (1") Rectangular Slider
One 25mm (1") Strap Bridge – see our resources page for our recommended hardware suppliers
One 25mm (1") Strap End
Four 12mm (1/2") Bag Feet