How to add a mesh zipper pocket to a bag – FREE video
|
All posts may contain affiliate links.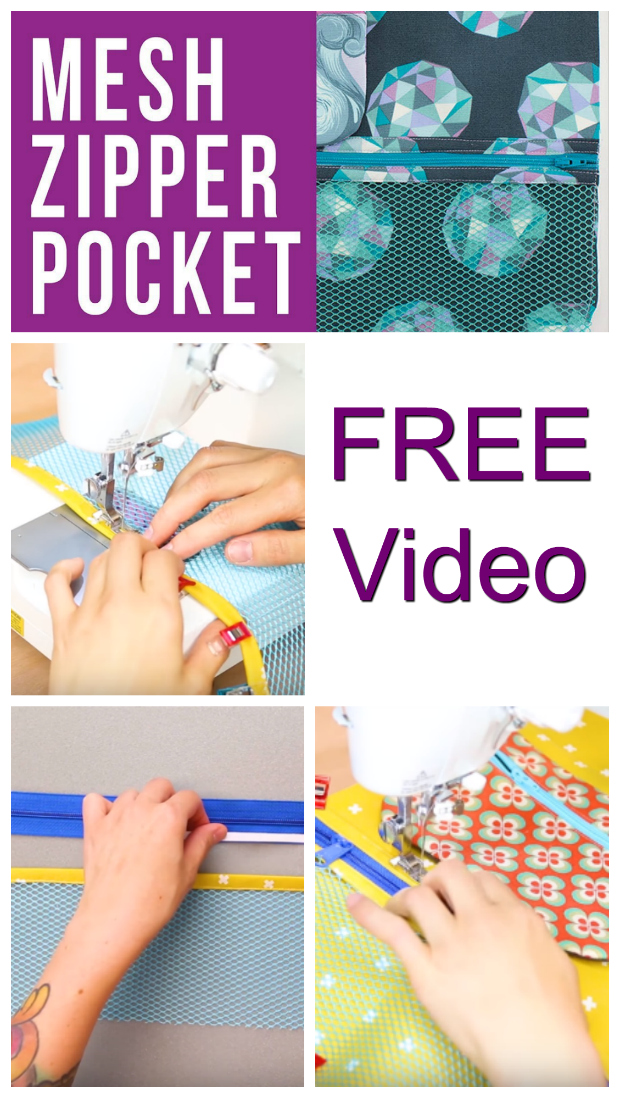 If you want a mesh zipper pocket on one of your bags then we have found you this awesome FREE video. This 13-minute video takes you through each of the steps necessary so that you have the skills to add a mesh zipper pocket to any of your bag projects.
These sort of pockets are especially useful in storage bags, cosmetics bags, craft bags, travel and toiletry bags, lunch bags, bags that might carry things that are damp such as gym or swim bags, and bags for kids because you can see what's inside the pocket. You'll commonly see them in things like diaper bags too. It's also breathable and has a degree of give or stretch to it as well.
What you will need to add a mesh zipper pocket to a bag
the bag lining fabric already attached to any interfacing
a handbag zipper the length of the bag fabric
A piece of mesh, which is the width of the bag fabric by how tall you would like the pocket to be
Two strips of fabric, 2-1/2″ wide by the length of the bag fabric
Watch the video here to learn how to add a mesh zipper pocket to the inside of your bag