Summer Lovin' Beach Tote Bag sewing pattern
|
All posts may contain affiliate links.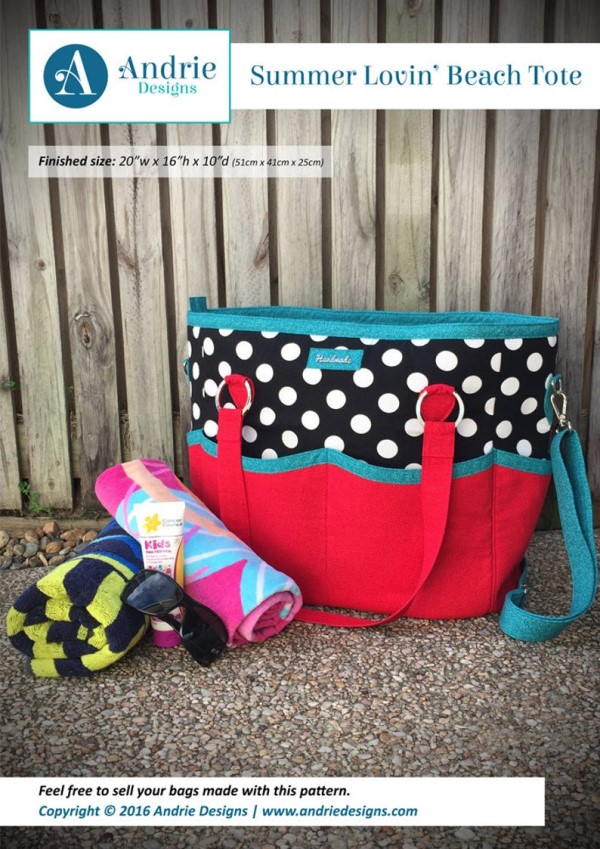 A great carry-all bag for Moms everywhere!  Say hello to the Summer Lovin' Beach Tote by two pretty poppets! This extra-large tote bag pattern is just what you need to carry ALL those vital things like towels, sunscreen, drinks, snacks, magazines, etc. when heading to the beach!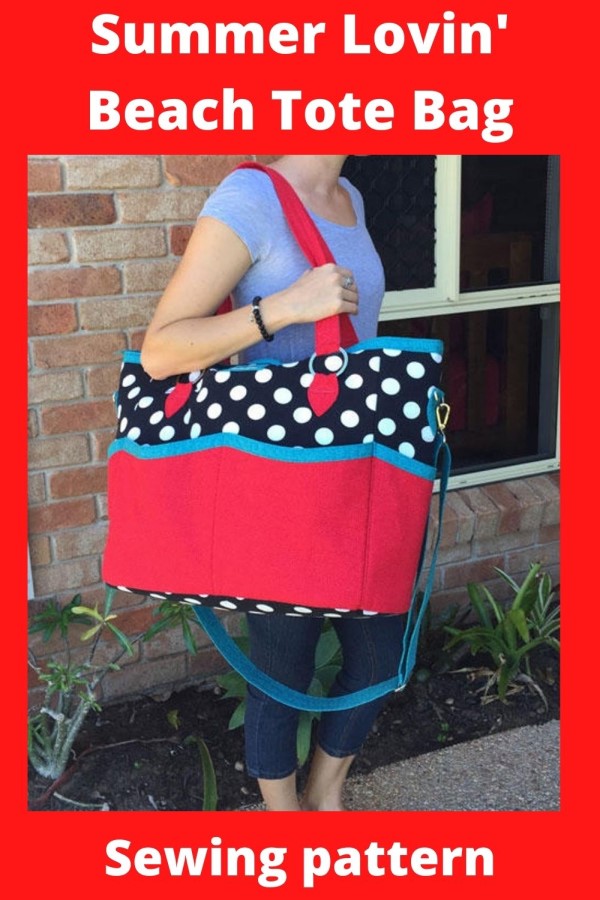 The Summer Lovin' Beach Tote pattern has several options included which enable you to really customize the bag to suit your specific needs. These options include –
Carry handles,
Crossbody strap,
Smaller outer pockets on the front,
Large outer pocket on the back,
Smaller outer pockets on the sides,
Recessed zipper closure,
Hidden pocket within the recessed zipper closure,
Internal divider,
Several inner zipper pocket sizes to choose from.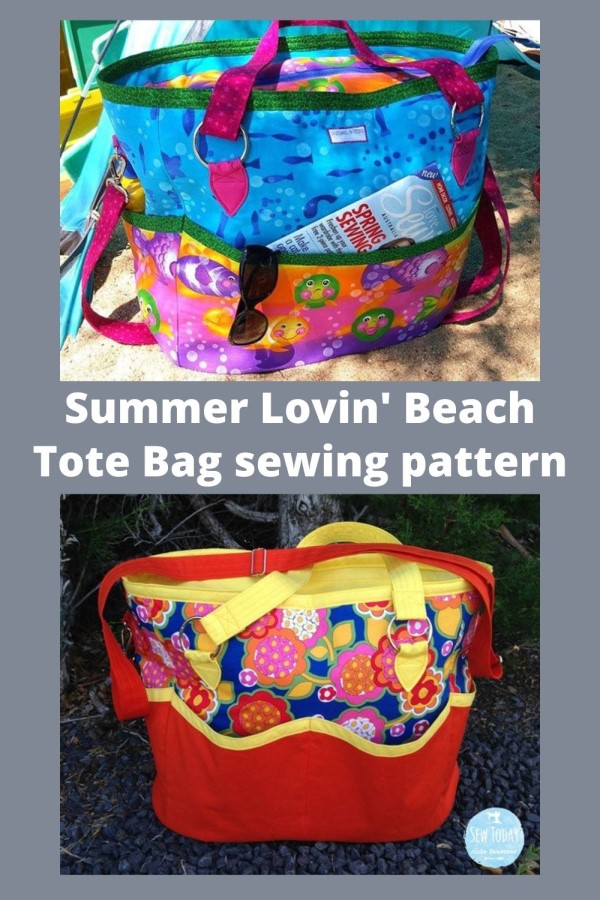 The possibilities really are endless with this pattern! You might only love big pockets and so could switch out the two smaller outer front pockets for a second large outer back pocket! You might NOT want a divider on the inside of the bag – just leave it out! Love zipper pockets? With the different sizes included in the pattern, you could easily mix and match the inner zipper pockets to create just the right combination of pockets to suit your needs!
Why not make it as an overnight bag or a gear bag for sports meets? Or a sewing/crafting bag for retreats! Soooo many possibilities… 🙂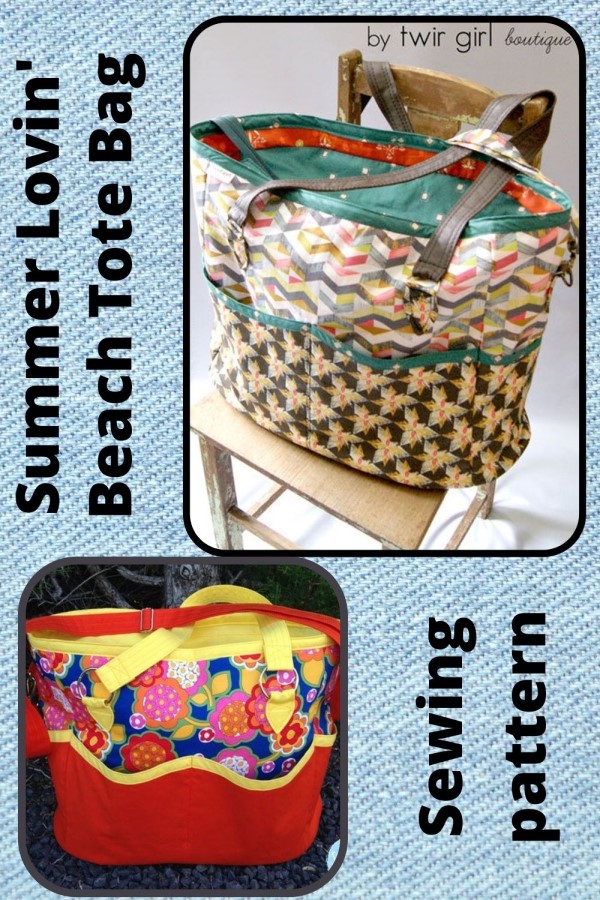 When you make yourself a Summer Lovin' Beach Tote Bag it will measure approximately:-
Width 20″ (51cm)
Height 16″ (41cm)
Depth 10″ (25cm)
If you would like to download the pattern you can click on the blue button below. 
Buy the Summer Lovin' Beach Tote pattern
Sew more crossbody bags and you'll be happier - we promise 😉
For the easiest shopping and days out, you can't beat a crossbody bag for leaving you hands-free. We've got 60+ of our favorite crossbody bag patterns hand-picked for you in the store. Go to the shop page to find them all saved by category.