The Wonder of Wonder Clips
|
All posts may contain affiliate links.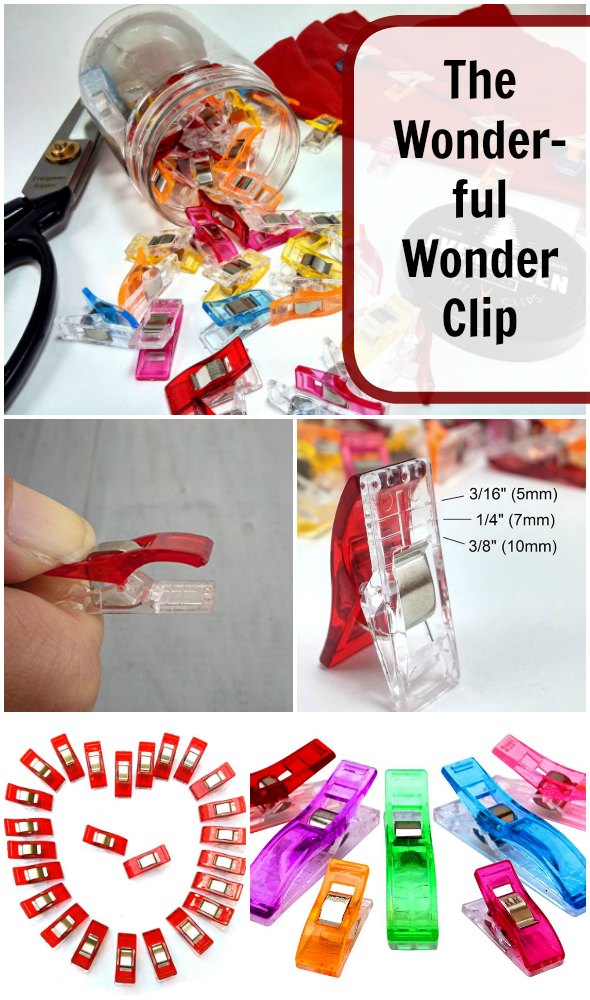 Where would we be these days without the humble Wonder Clip?  Whether you sew bags and accessories (where they are 'wonderful' to use with all the thick layers), clothing or quilts, the Wonder Clip is a necessary part of every sewer's toolkit.  What?  You've never used them – sincerely, you don't know what you are missing.  Try them, and you'll never go back to the humble straight pin again for almost all of your sewing.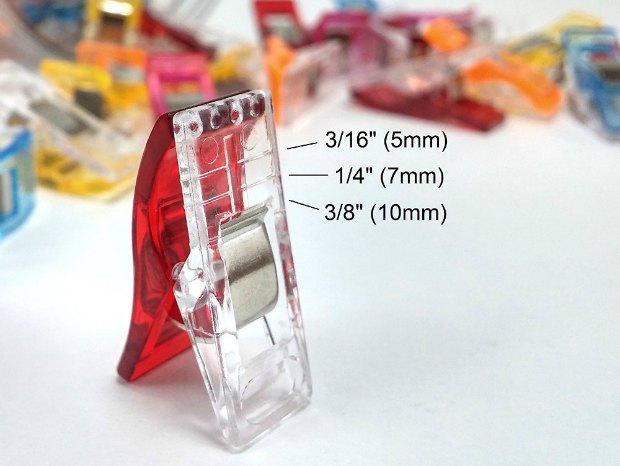 So quick and easy to use, leaves no marks in your fabrics, don't go rusty and leave rust marks either. The Wonder Clips have a marked underside with measurements so you can position the clip just right if you need to pin/clip accurately for seam allowances or bindings. Available in a multitude of colors and also now available in different sizes depending on the thickness of your project or how deep you prefer your clip to be.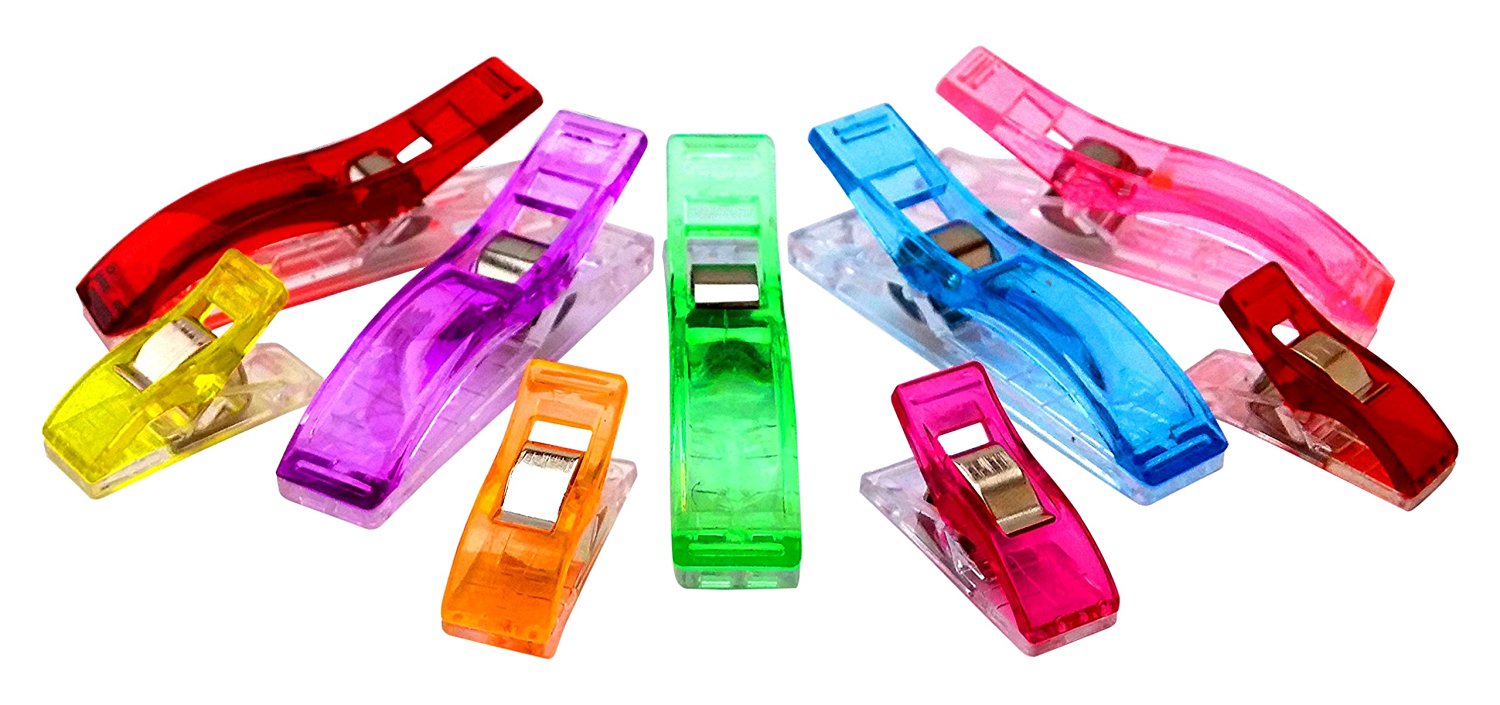 Originally made by Clover, these clever clips soon gave rise to the inevitable copycats, and having tried both the originals and several of the unbranded alternatives, we can enthusiastically say, the copies have performed as well for us as the originals.
Check out some of the current deals on Wonder Clips available on Amazon and treat yourself to a nice package in pretty colors. You'll be SO glad you did.
(Note – if you have an ad-blocker on your browser, you'll need to turn it off or 'whitelist' Sew Modern Bags URL so that you can see these Amazon products.)


And when you have your clips come back and check out how you can make this handy wrist band that you can clip them onto, rather like a handy pin cushion. It's free!