How to attach magnetic bag clasps – FREE tutorial
|
All posts may contain affiliate links.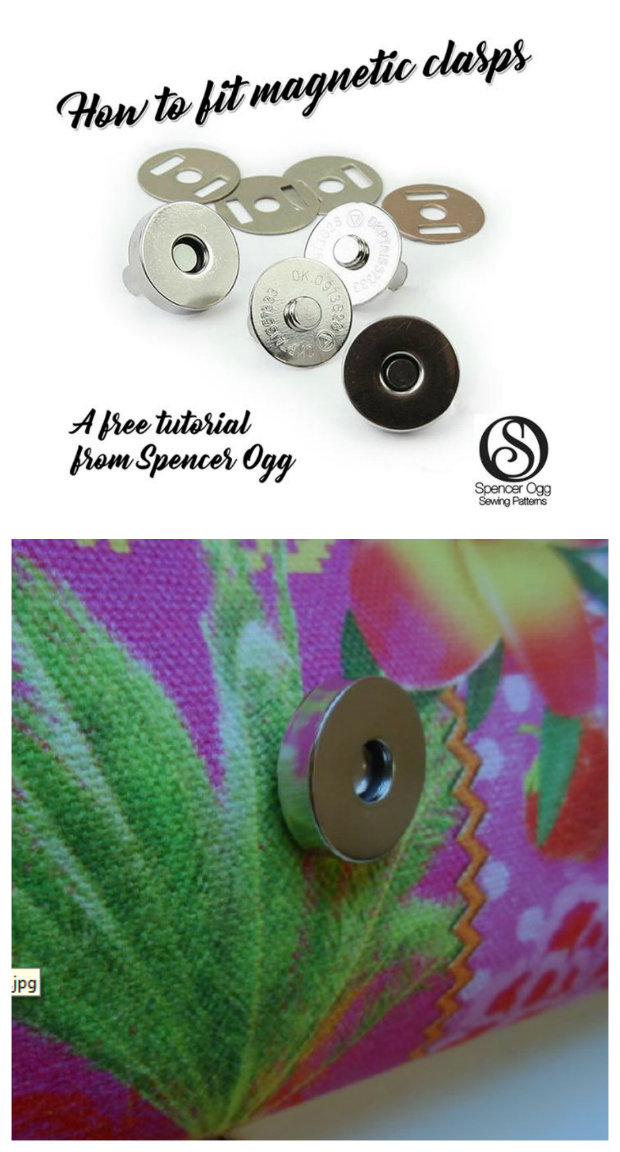 Here is an excellent FREE tutorial on how to attach magnetic bag clasps. Knowing how to fit magnetic bag clasps is super easy, once you know how. And learning this simple skill will really help you in the future as lots of projects require magnetic clasps.
Don't let your bags down by fitting the snaps so that they will eventually pull or wear through your fabric, and spoil your bag.
This FREE tutorial is courtesy of Spencer Ogg.
Click here for the FREE tutorial pdf download