How to make a Rocket Pocket
|
All posts may contain affiliate links.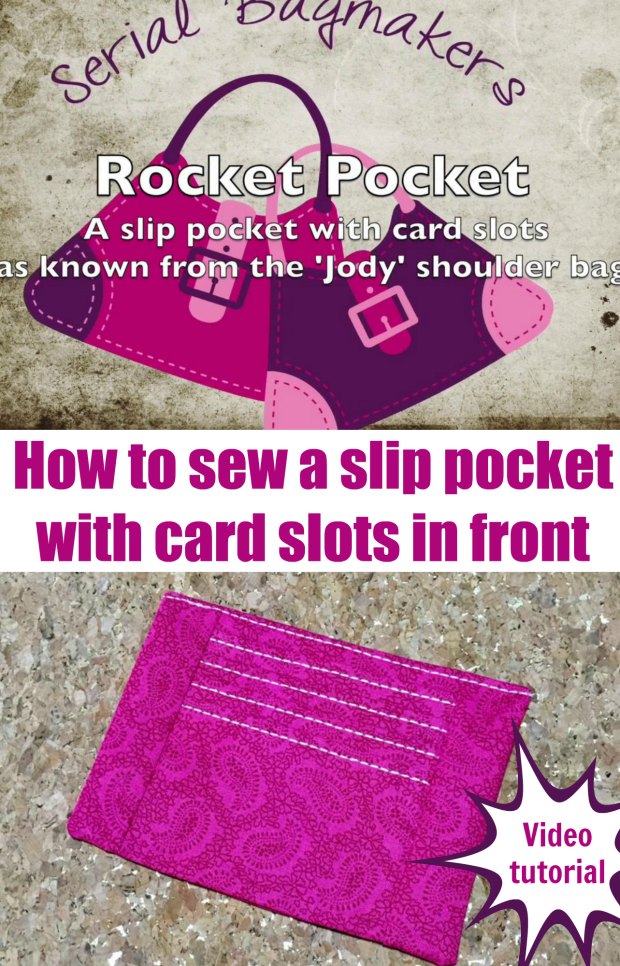 [UPDATE: There used to be a PDF download of written instructions to accompany this video, but it was removed in the big Craftsy pattern purge. We've not been able to find the written instructions elsewhere. Apologies, this is outside of our control. We hope you can recreate the pocket from the video instructions.]
A pocket is just a pocket, is just a pocket – right?  No!  There are so many different types of pockets you can incorporate into both the inside and outside of your bags.  Don't always just blindly follow the suggested pocket instructions in your bag patterns – think what you carry, how you like to organise it, and what pocket design would suit YOU and your bag the best.
Here's an example of a combination pocket for you.  The 'Rocket Pocket' features card slots in the front, and a simple slip pocket behind – make your pockets double-duty with a two-in-one function.  Here's a video to show you how to make one. Download the free written instructions and measurements below (no longer available)
How to Sew a 'Rocket Pocket'