How to install grommets
|
All posts may contain affiliate links.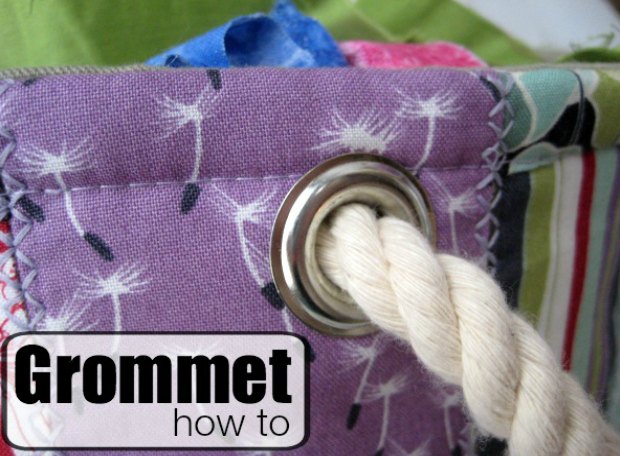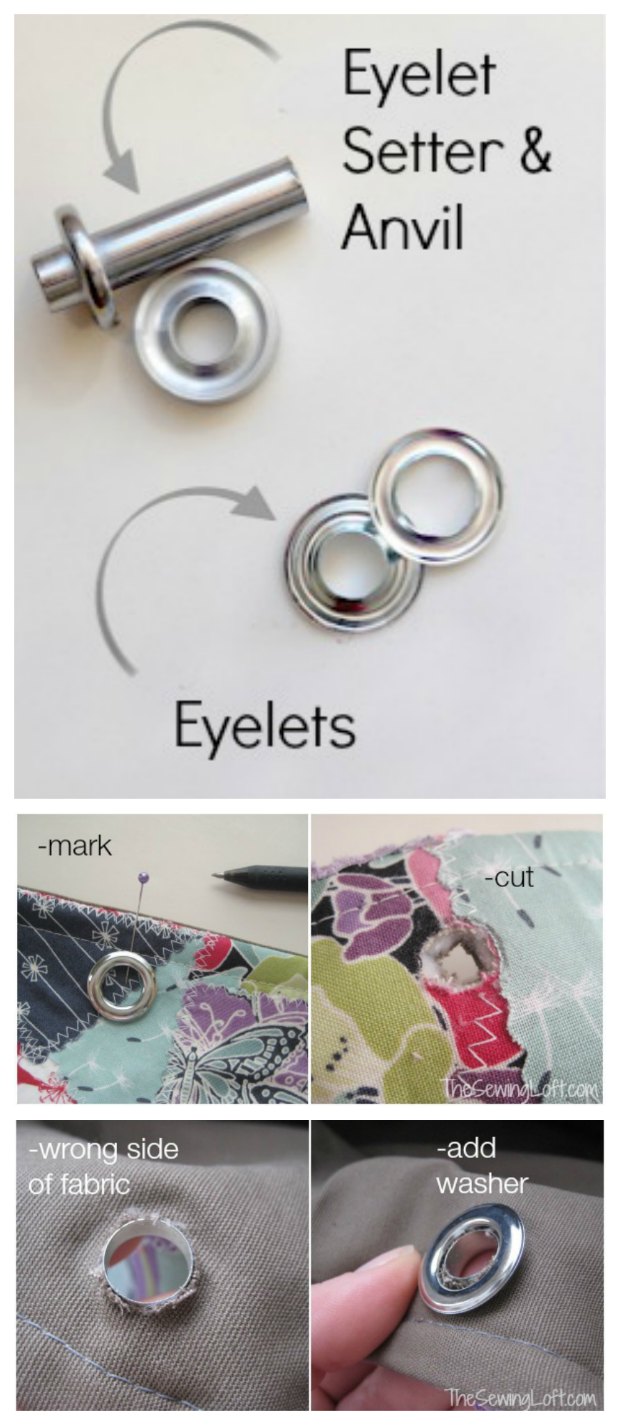 Have you come across any bag patterns that use grommets? These simple pieces of hardware are available in all sizes and perfect for adding handles to a bag, such as rope handles onto a beach style tote bag.
You can also use them as decorative elements in the smaller sizes, or to create drawstring bags and rucksacks.
Heather at the Sewing Loft uses these in her scrap bucket and shows you exactly how to use them and get the best results.
Try out installing grommets in these bag sewing patterns. The Scrap Bucket Basket and the Expanding Nautical Tote Bag.