How to sew a Slim Pencil Case (Zipper Pouch) FREE video sewing tutorial
|
All posts may contain affiliate links.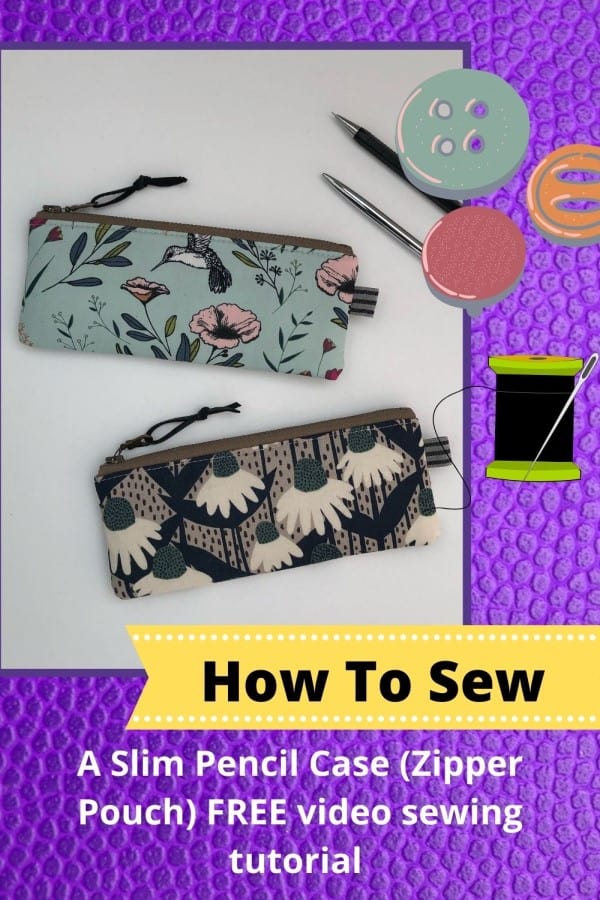 We really like this Slim Pencil Case (Zipper Pouch) from Sotak.
The designer played around with a number of simple pouch ideas as she looked for just the right pencil case to keep in her purse. And this Slim Pencil Case is what she came up with. It's the sort of project we all need, and can get pleasure from sewing it again and again for ourselves and for others.
It's a quick and easy project to work on and its compact size is just perfect to keep a few essentials in.
The designer, Sotak Co, makes fabulous video sewing tutorials. This one is How To Sew a Slim Pencil Case (Zipper Pouch) and it's FREE to watch which you can do by clicking on play just below!
What you will need to make a Slim Pencil Case:-
Two 8 ¼" by 3 ½" rectangles of quilting cotton for the exterior,
Two 8 ¼" by 3 ½" rectangles of quilting cotton for the lining,
Two 8 ¼" by 3 ½" rectangles of fusible fleece,
One 7" metal or nylon zipper,
One 1 ¾" long 1/2" wide ribbon for side tab,
One 6" long leather string for zipper pull (optional),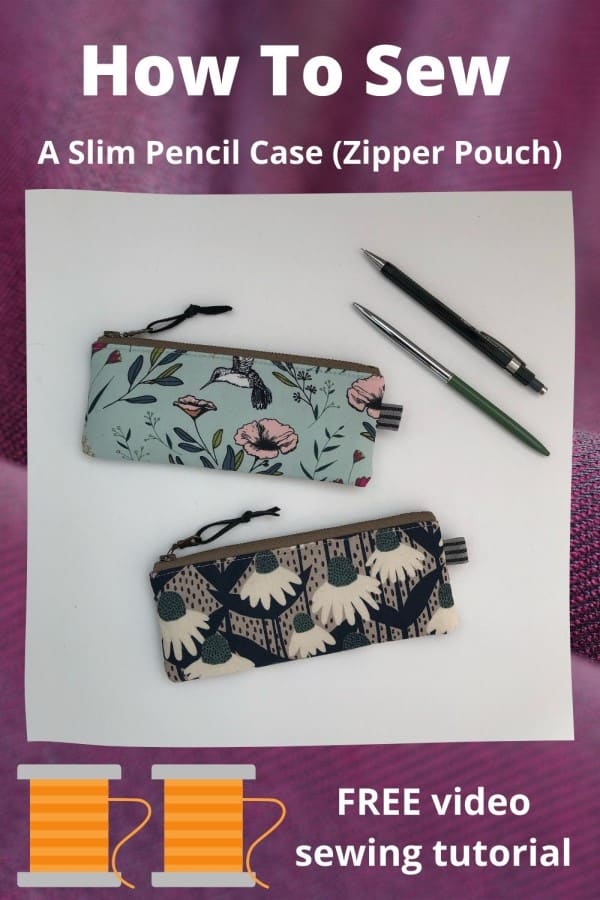 If you prefer to sew your patterns by reading tutorials, rather than watching videos, then you can click HERE for the designer's FREE written tutorial.
Sotak Co is so generous for offering this free video tutorial for you to sew. Don't forget that all of these freebies are offered as a "try me" in the hope that you will like what you see and go on to try a paid sewing pattern. Sotak Co always offers beautiful bags to sew. You can find a selection of them below.
Liking this free pattern? Great! You would make our day if you 'bought us a coffee' to help with the site running costs. Thank you.