Emzed foldover clutch wallet – free pattern
|
All posts may contain affiliate links.

Adorable! This clutch / wristlet / wallet pattern has everything you need. Space for your cash and cards, a place for your phone, plenty of pockets, and a wrist strap. When you don't need or want to take a large bag, then this wallet pattern could be perfect for you.
3 x zippered pockets, 1 x inner pocket, 6 x card slots, 1 x outer pocket, magnetic security tab, optional wrist strap, optional snap closures. Can easily fit an iPhone 6 Plus, coins, notes, cards, keys, etc…no need for a handbag
We also here that these have made good 'sew to sell' projects too, so if you are interested in sewing as a small business, and turning your hobby into cash, give this pattern a try and see how you get on. Show all your friends and offer to make them one in their favorite themed or colored fabrics. Orders might just come rolling in!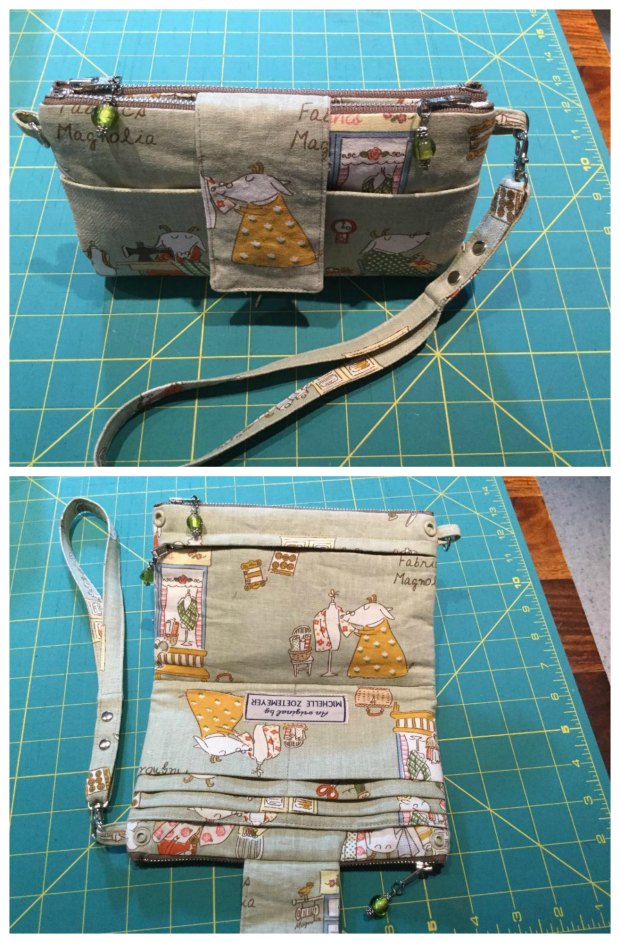 The cat fabric in the top example particularly caught our eye. Yes we admit it, we're all crazy cat ladies and are plagued at the sewing machine by our feline friends – but we wouldn't have it any other way. If you love cats or know someone who does, then why not pick out some cat fabrics for this wallet – or any of your sewing projects. Check out some of our favorites here: