Emzed Foldover Clutch Wallet FREE sewing pattern
|
All posts may contain affiliate links.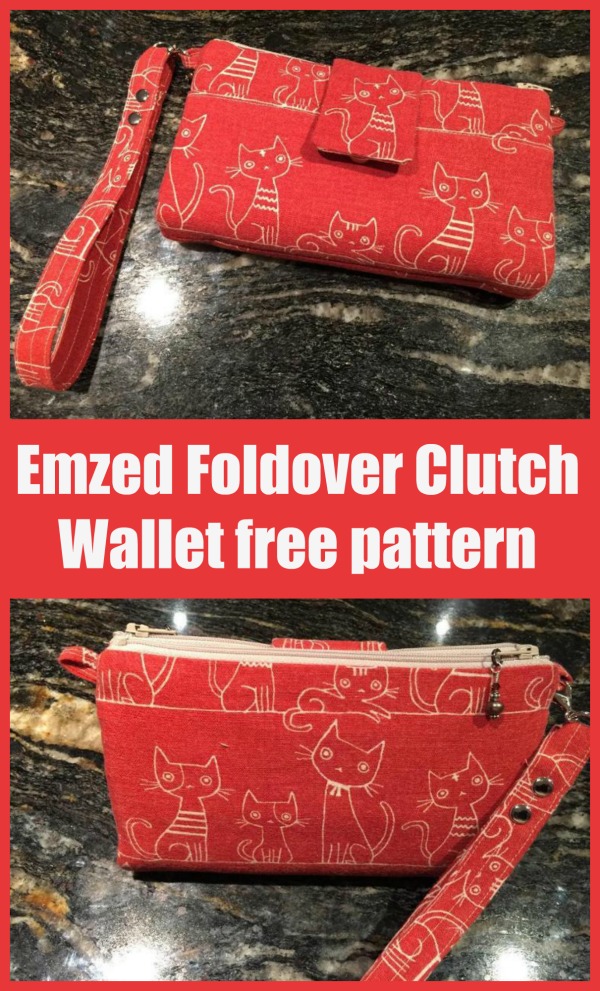 Free wallet clutch bag sewing pattern alert! What an adorable bag this is! Not only the cat fabric (which of course we love, Susan is a crazy cat lady), but this small bag really has it all wrapped up into a single package.
This clutch/wristlet/wallet sewing pattern has everything you need. Space for your cash and cards, a place for your phone, plenty of pockets, and a wrist strap. When you don't need or want to take a large bag, then this clutch bag wallet pattern could be perfect for you.
The Emzed Foldover Clutch Wallet has the following features:-
Three zippered pockets,
One inner pocket,
Six card slots,
One outer pocket,
A magnetic security tab,
An optional wrist strap,
Optional snap closures.
Sizing info:
The Emzed Foldover Clutch Wallet can easily fit a large phone, coins, notes, cards, keys, etc. It measures approximately 8″ by 4.5″ by 1″ deep . You'll have no need for a full handbag if you have the Emzed by your side, or hanging from your wrist.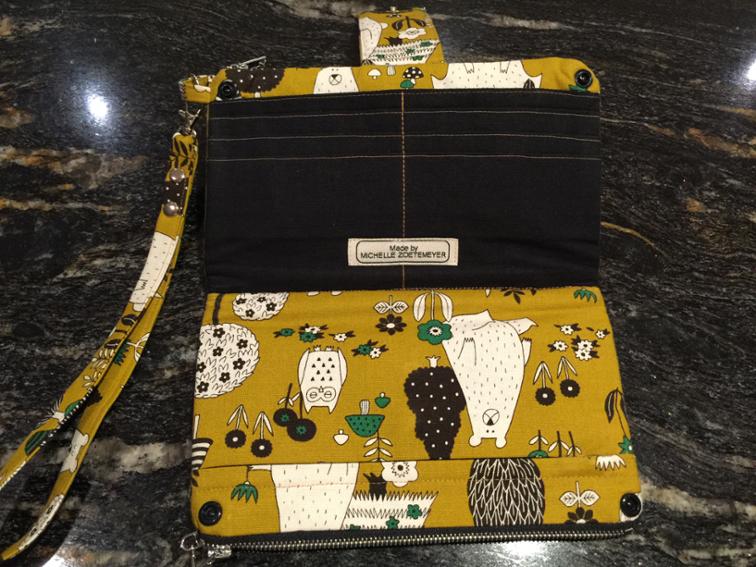 We also hear that these have made good "sew to sell" projects too, so if you are interested in sewing as a small business, and turning your hobby into cash, give this pattern a try and see how you get on. Show all your friends and offer to make them one in their favorite themed or colored fabrics. Orders might just come rolling in!
But even if you just want to sew this wallet clutch bag pattern for you, we think you won't be disappointed. And why stop at one? Once you've sewn a pattern once, it's always quicker and easier the second time around, so make another one to match a different outfit. Perhaps something more formal in a classy solid, and then something more casual in a bright funky print for the weekend!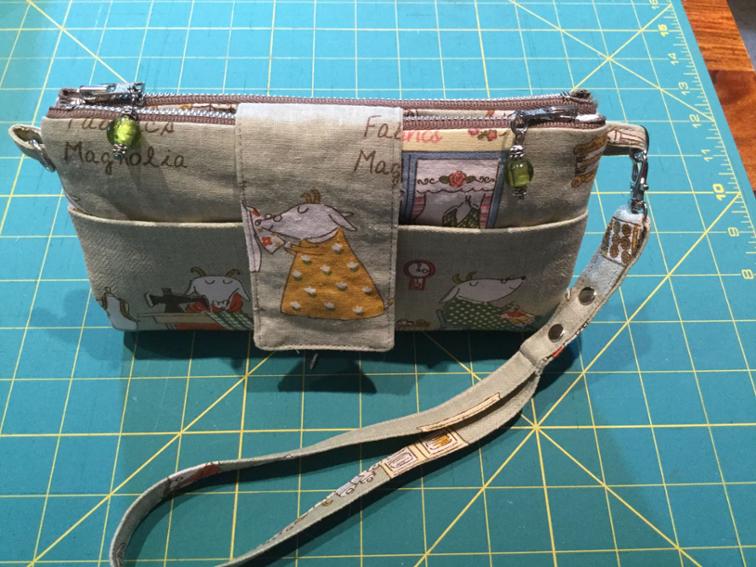 This pattern is provided courtesy of Michelle Zoetemeyer and made available to our readers with her permission. There is a popular Facebook group dedicated to sewing this pattern where you can get support and advice if you need it, or just share photos of your finished bags. Yes, bags – don't sew just one!
Check out a preview video of this project so you can see all the features of this bag.
The cat fabric that the designer used particularly caught our eye. Yes, we admit it, we're all crazy cat ladies and are plagued at the sewing machine by our feline friends – but we wouldn't have it any other way.
If you love cats or know someone who does, then why not pick out some cat fabrics for this wallet – or any of your sewing projects. Check out some of our favorites here: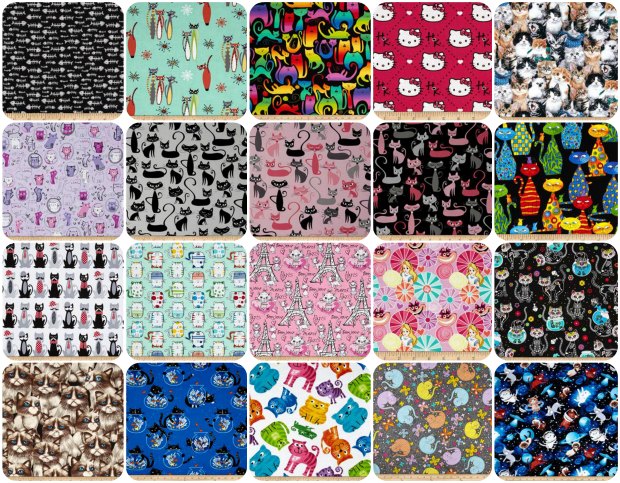 Download the FREE pattern here
Liking this free pattern? Great! You would make our day if you 'bought us a coffee' to help with the site running costs. Thank you.

Want MORE Free sewing patterns?
Want to find more
FREE sewing patterns
for bags and more? Why not follow the Sew Modern Bags board dedicated to our favorite FREE sewing patterns here. Pin and save your favorite bag sewing patterns to your own boards for later. Don't forget to pin this article too.
Want more wallet sewing pattern ideas?
If you love
sewing wallets
but this one isn't quite right for you, then don't worry, we have LOTS more wallet sewing patterns for you to choose from. Check out just a few from our selection here.