Book Bag – FREE Tutorial
|
All posts may contain affiliate links.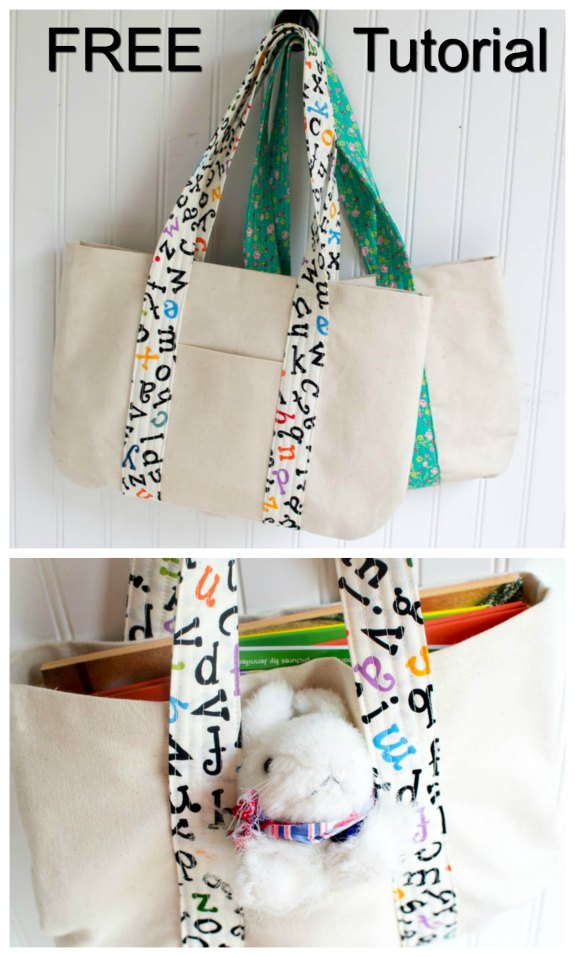 This designer has given us all for FREE her tutorial on how to sew her grown-up Tote Book Bag.
It was inspired by ones she made for her kids but this one is for adults. It's perfect to hold your pile of reading material and there are small pockets on the sides for any other necessary items. The designer keeps her own Book Bag full of quilting magazines and a drawing notebook for her to use while she is in the car waiting to pick up the kids from school.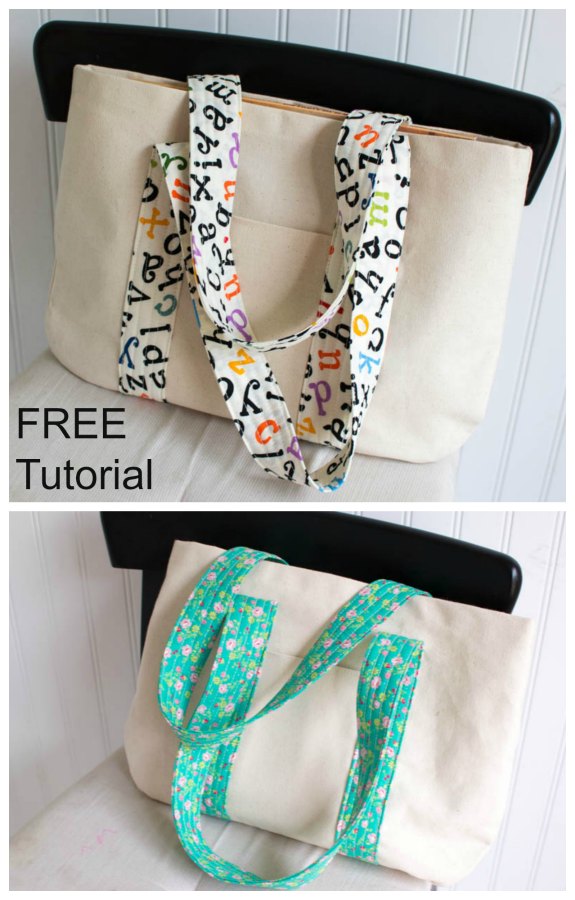 The finished bag measures 10" tall and 15" wide, not including the handles.
In the examples shown the designer used inexpensive natural cotton duck fabric with some of her favorite colorful fabric prints. And to make the handles she used batting scraps trimmed from her latest quilt project. If you decide to use a different fabric to cotton duck fabric then make sure to use an upholstery weight or heavier fabric.
What you will need to make the Book Tote Bag
1/2 yard of cotton duck fabric
1/2 yard of lightweight print fabric for the handles, like quilting cotton
1 yard of 2" wide bias trim (extra wide double fold, if you are using store-bought)
2 strips of cotton quilt batting at least 42" long and 1 1/2" wide
Heavy duty thread for sewing and topstitching
Heavy duty size 100/16 needles