Knotty Purse Bag sewing pattern
|
All posts may contain affiliate links.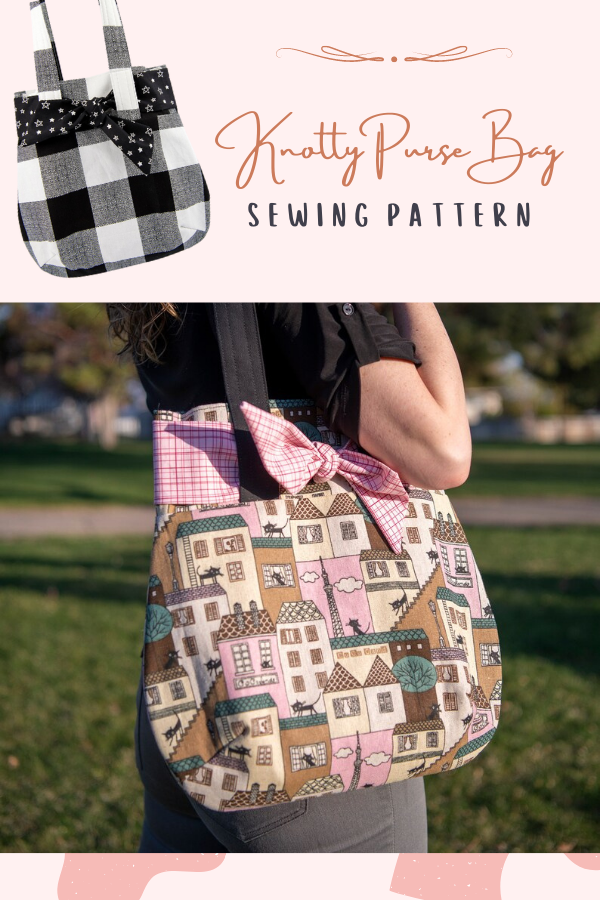 Here's the very lovely Knotty Purse Bag sewing pattern.
You really can make a statement with this lovely bag by picking a plain fabric for the main bag and changing up the color of the fabric knotted sash each time you use the bag. Maybe make a nice black bag and then add a white sash, and then the next day use an orange sash, and then a vibrant red sash etc etc.
Every day you can sew a bag to match your mood, your outfit or the occasion.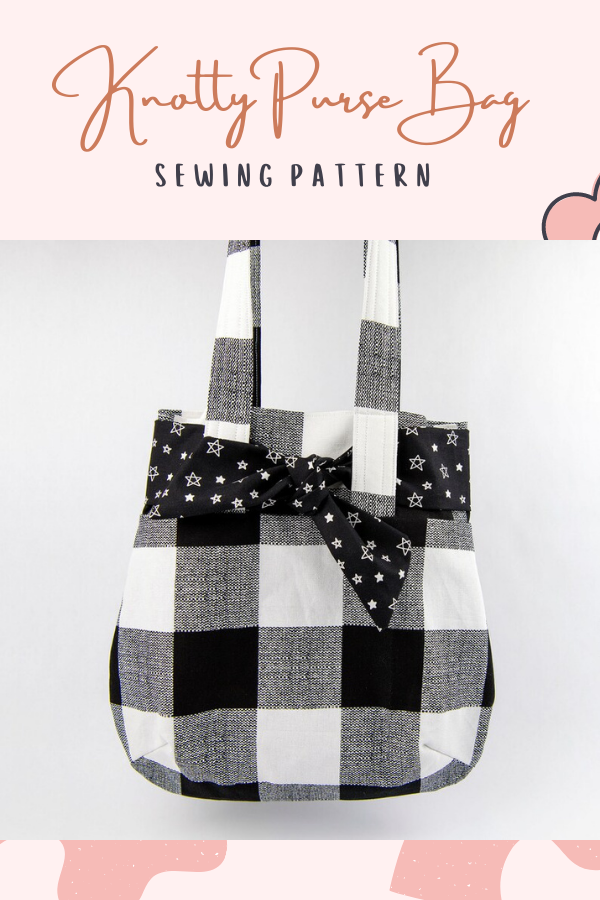 Skill level:
The designer, Stubbornly Crafty. rates her pattern as suitable for a confident beginner/intermediate sewer depending on the options you choose (zipper pocket or slip pocket). Knowledge of basic sewing skills and terms is required.
Sizing info:
When you have finished making your very own Knotty Purse Bag it will measure approximately 13.5″ by 14″ not including the handles.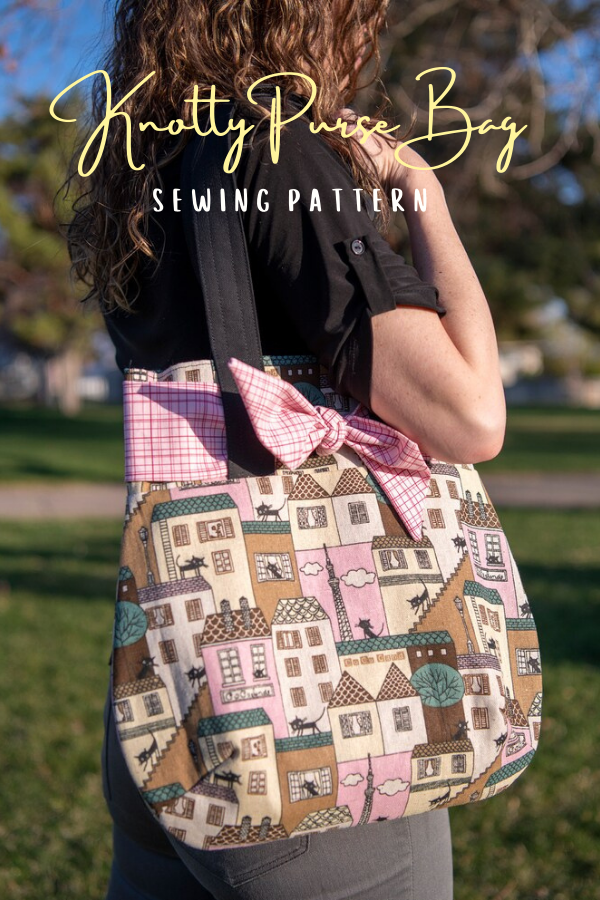 This PDF e-pattern includes a material and supply list, a nineteen-page step-by-step photo tutorial, and a full-size digitized pattern pieces/measurements for rectangle cuts.
If you would like to download the pattern you can click on the blue button below.
Sew more tote bags and you'll be happier - we promise 😉
When you just need to sew and don't want to get into a really complicated project, you can't beat a classic sewing pattern for a tote bag. We've got 50 of our favorite tote bag patterns hand-picked for you in the store. Go to the shop page to find them all saved by category.