Make this scrap bucket – free
|
All posts may contain affiliate links.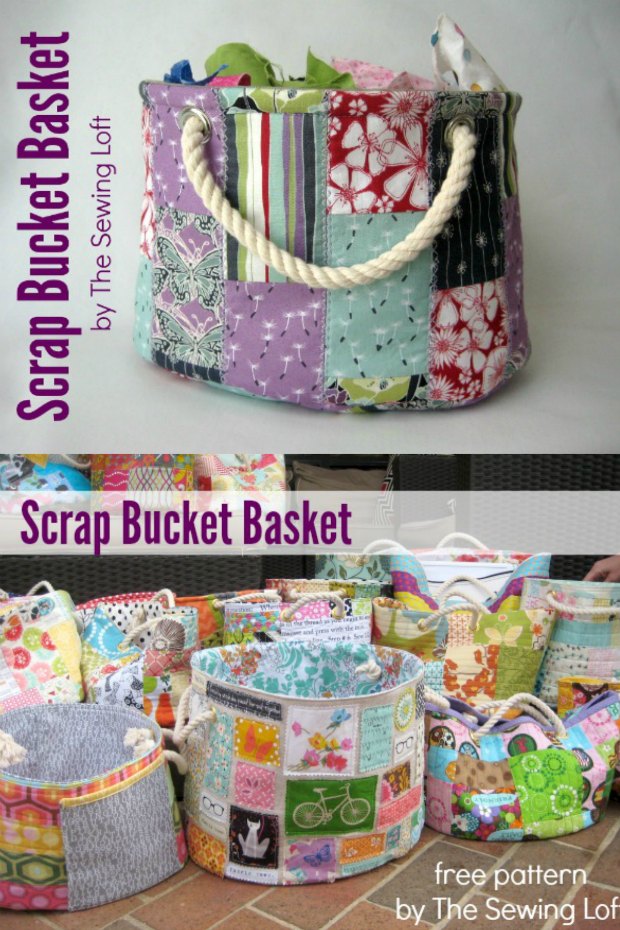 Whether you have a lot of scrap fabric pieces to use, or a lot of scrap or smaller fabric pieces to store, then this Stackable Scrap Bucket could be what you need in your sewing room.
These are so useful for all sorts of things around the house. The kids love to them keep all their small toys in, and the bucket can easily be thrown in the car and taken to grandma's house. I also keep one at the bottom of the stairs to drop in all my bits and pieces and then take it all up at once.
We also love them in the laundry room, under the sink in the bathroom, and in the utility room for the cleaning materials. There's a free pattern and tutorial for these.
Supplies:
1/2 yard of main fabric
1/2 yard of heavy weight fusible (Pellon TP971F)
1/2 yard of lining fabric
1 yard 3/8″ cotton rope
4 extra-large eyelets/grommets