Glitzy Purse Organizer sewing pattern
|
All posts may contain affiliate links.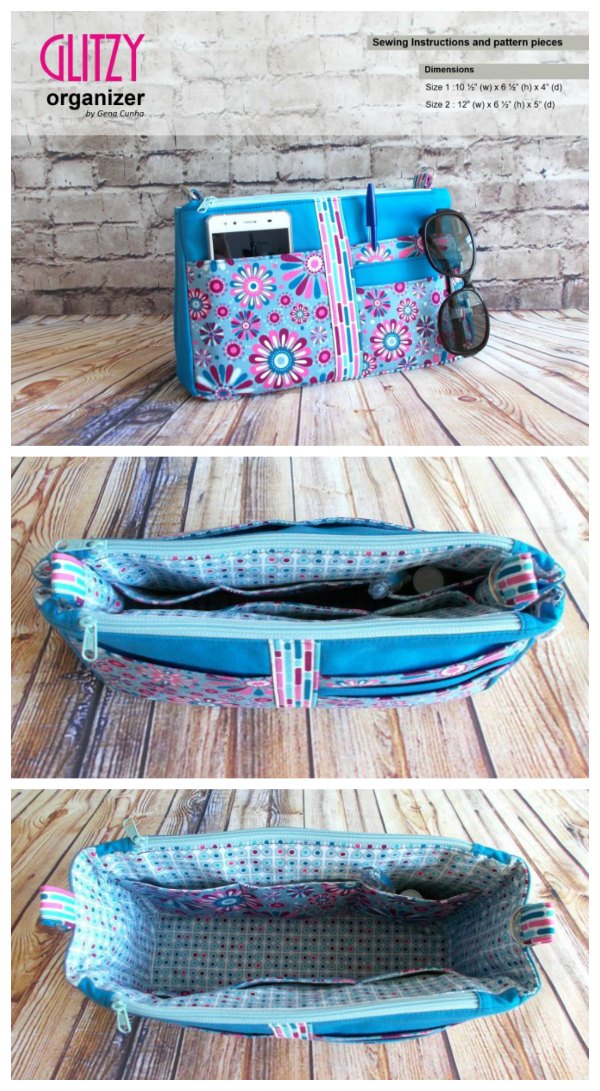 With this designer (GenyC), you will always get a quality pattern with lots of choices at a reasonable price. If you like this pattern, we think you'll love ALL of her patterns, so don't forget to check them all out here.
The Glitzy Purse Organizer has been designed so that there is a place for everything. It will really help you, if you need it, as it will bring organization to your life. You will quickly be able to access your keys, phone, writing utensils, comb, lipstick, sunglasses, and loose change. What is more perfect than that? 
Once you have made it you'll just have to pop it into your bag and be ready to take on the world.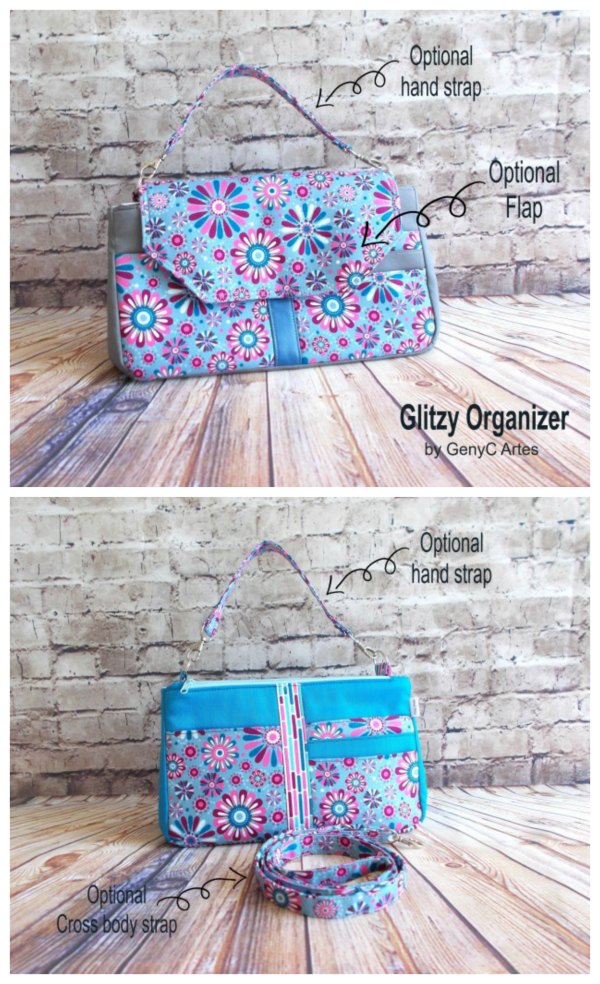 If you wish, you can even use The Glitzy Purse Organizer as a desk organizer! And as we have already said this designer likes to give you plenty of choices. She has included instructions to add a flap to your Glitzy and turn her into a bag. She has also given you strap options, you can add an optional hand strap or an optional cross-body strap.
When you grab The Glitzy Purse Organizer pattern you will be able to download very detailed instructions that are easy to follow and are suitable for beginners because to make Glitzy you only need basic sewing skills.
The download has about 37 pages of instructions, fully illustrated with color diagrams and photographs and also real-size pattern pieces. There is also an interactive table of contents to navigate through the pages.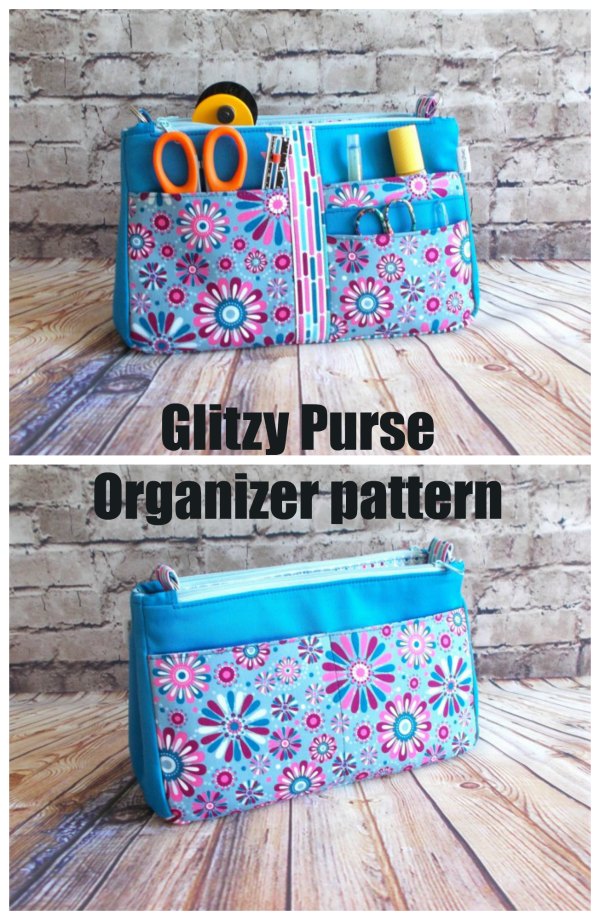 When you finish making the Glitzy Purse Organizer it will measure in inches approximately:
Size 1 – 10 ½ by 6 ½ by 4.
Size 2 – 12 by 6 ½ by 5.
To make the Glitzy Purse Organizer you will need:-
If you would like to download the pattern you can click on the light blue button below.  And if you would like to see other bag sewing patterns from this designer then you can click on the green button below.
See all the patterns for this designer here
More storage and organizers to sew
Want even more ideas for projects to sew for storage and organizers? We love to sew bags that help to keep things neat and tidy. Check out a few recent storage ideas to sew from our store.