Lunch Bag FREE sewing pattern with video
|
All posts may contain affiliate links.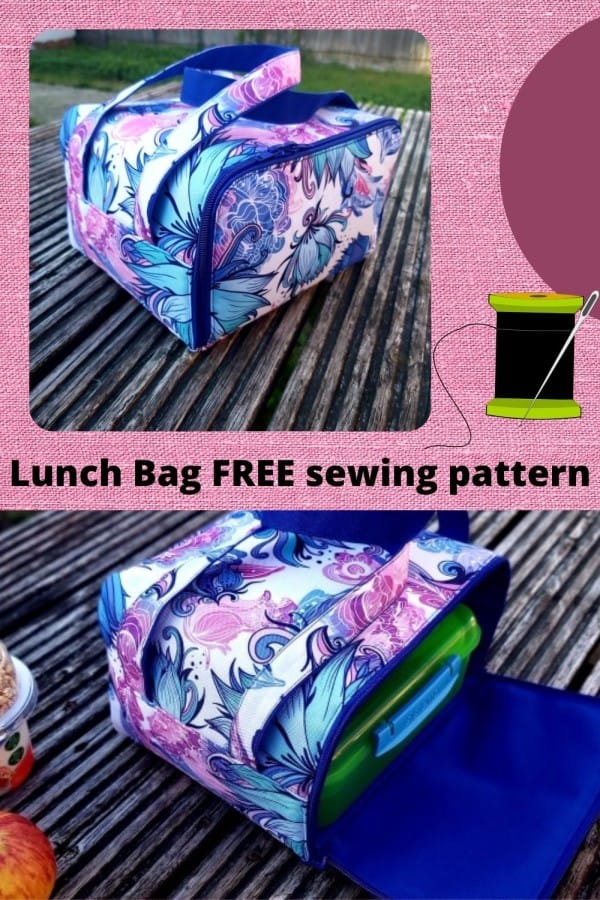 SADLY THIS PATTERN IS NO LONGER AVAILABLE, HOWEVER WE HAVE LOTS OF OTHER LUNCH BAG SEWING PATTERNS WE ARE SURE YOU WILL LOVE.
This is an excellent FREE sewing pattern for a zip-up Lunch Bag with handles. Don't need to sew a lunch bag? This handy bag can be used for so much more than just your sandwiches.
Monika from All Sew Petite designed this lunch bag so she could bring her homemade food to work. She likes to have a warm meal at work and often makes soup or a stew, which are a little annoying to store in her backpack. She cycles to work every day, so the thought of spilling her soup all over her paperwork, wallet, and laptop terrifies her. Hence, the idea of making the perfect lunch bag came to life.
She wanted a bag that would be easy to carry and would hold her biggest lunch box, which is perfect when she has a long day ahead of her.
This lunch bag features a zipper closure around a front panel. It is designed this way to make it easier (for her, because she is often clumsy she says) to get the lunch box out of the bag. Just open the bag, reach inside and grab the box or other snacks. Simple and spillage free!!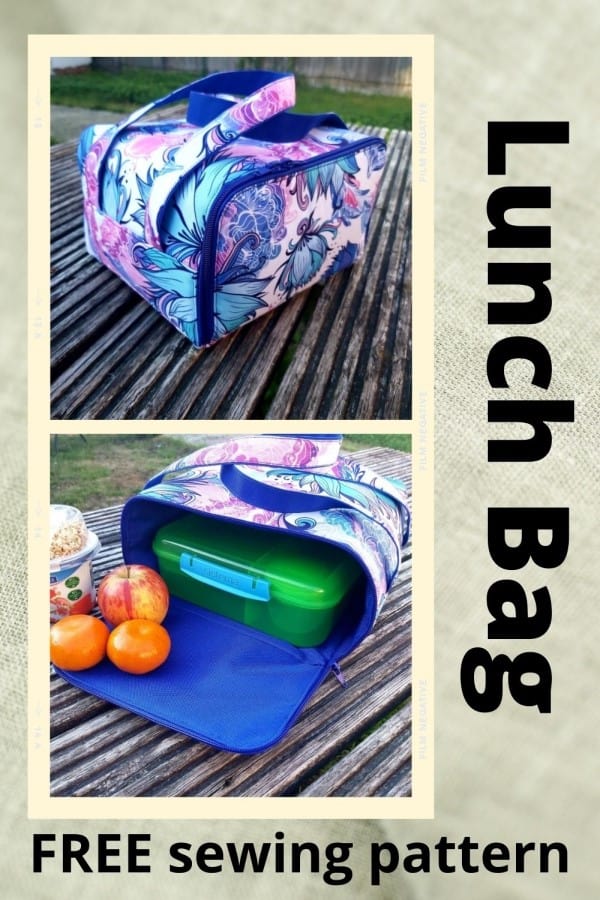 The handles are great to carry the bag around (or to hang it on the bike while cycling). She considered making an adjustable strap but rejected the idea after a while because she didn't think she would use it, but you could add it very easily if you prefer to have a different option.
The bag is fully lined and she highly recommends using a waterproof canvas or other easy to clean fabric. She used waterproof canvas as both the external and lining fabric because it often rains when she cycles, so she didn't want to carry a wet bag with her all day.
A full video sewalong tutorial is included with this free lunch bag sewing pattern so you won't put a stitch wrong.
Sizing info:
When you make yourself one of these Lunch Bag's it will measure approximately 15 cm (6") high by 25 cm (9") wide by 23 cm (9") deep.
Skill level:
This project is rated by the designer as suitable for a confident beginner.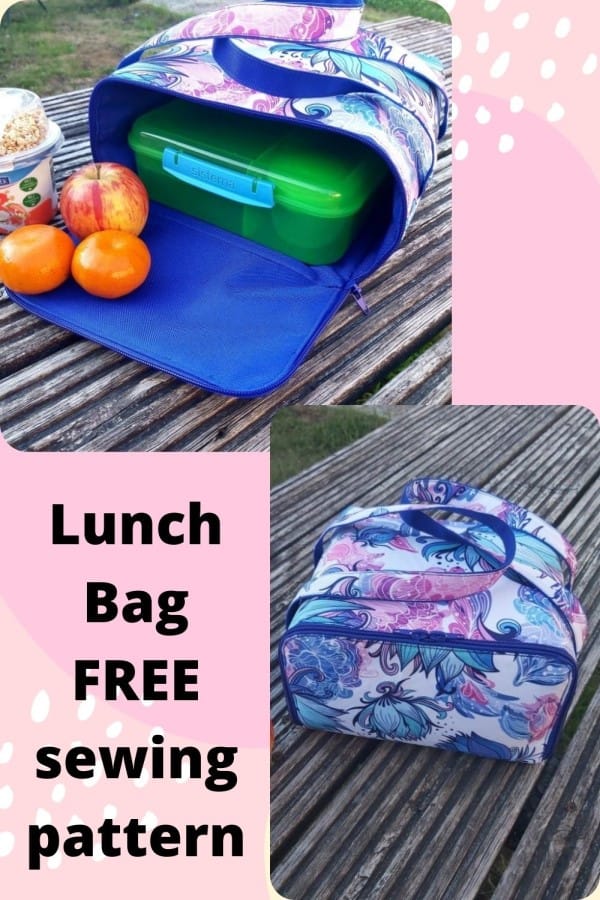 What you will need to make a Lunch Bag:–
40 cm / 145 cm (16" / 57") of external fabric: Cork, Faux leather, Vinyl, Quilted cotton, or other stable fabric,
30 cm / 145 cm (12" / 57") of lining fabric: Waterproof Canvas or other easy to clean fabric,
70 cm / 145 cm (28" / 57") of lightweight interfacing: Stayflex, woven fusible interfacing or similar,
90 cm / 50 cm (35 ½" / 20") of heavyweight stabilizer: Fusible foam stabilizer, fusible fleece, thermal fleece etc,
One 58 cm (23") #5 zipper,
You will receive a PDF pattern and easy to follow step-by-step instructions with color photos to help you through each step.