Kyra Bag sewing pattern
|
All posts may contain affiliate links.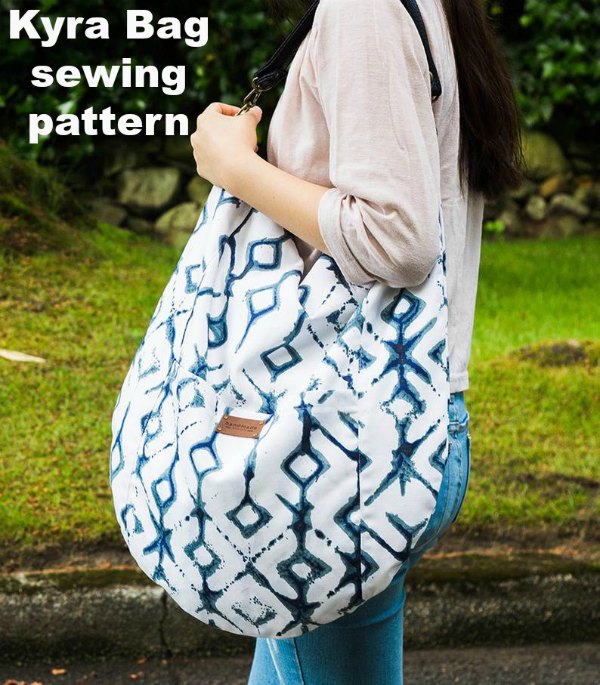 If you would like to make yourself a hobo bag for all seasons then why not grab this great hobo style bag pattern named "The Kyra Bag". This elegant, stylish, and contemporary bag today will make a perfect companion.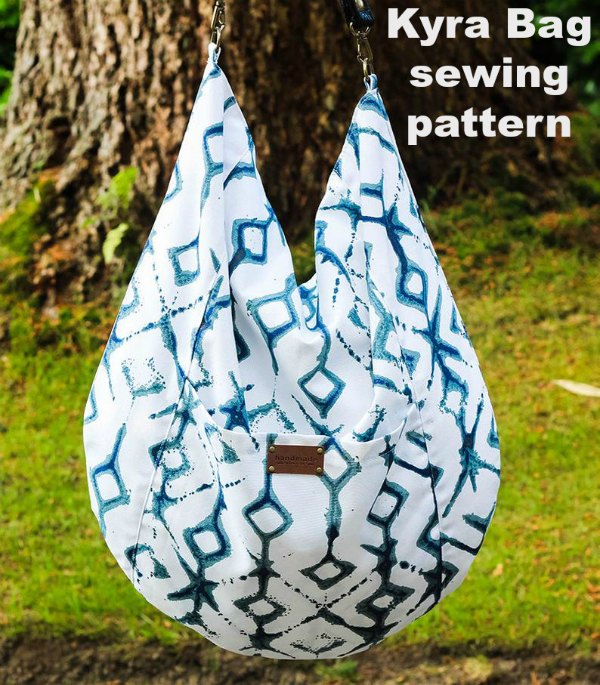 If you make the Kyra Bag you'll have a large unique bag with a roomy interior that you can carry all of your basic necessities without any worries. its unstructured style makes it perfect for a casual looking bag, while still having plenty of room to carry everything you need for a busy day.
It's a perfect project for anyone and if you have leftover fabrics, you can create a marvelous bag by patchworking them together.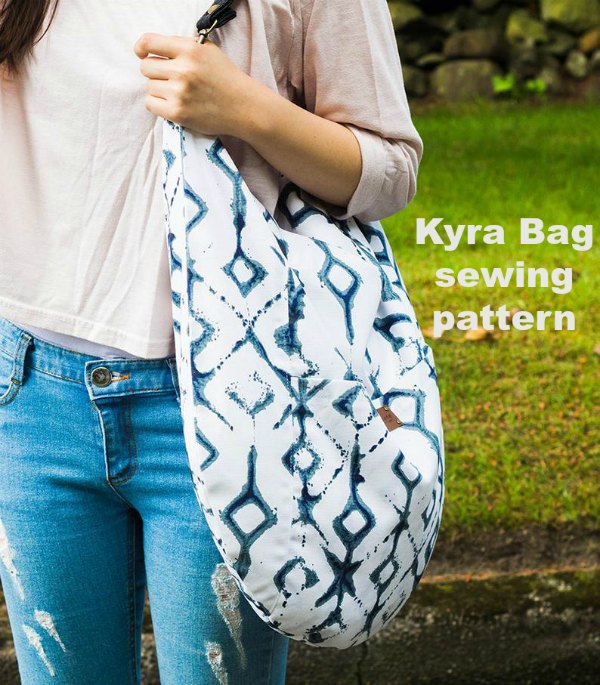 This great bag sewing pattern includes:
Instructions describing each step detailed with 38 pictures,
Computer drawn accurate actual size patterns,
Both letter and A4 paper size patterns are available,
Zipper pocket instruction,
Double cap rivet instruction provided,
Leather strap instruction provided.
When finished the Kyra Bag will measure approximately 20" wide by 22" high by 3" deep.
If you would like to download the pattern you can click on the light blue button below.
More ideas for purses and handbags to sew
Want even more purses and handbags to sew? Our shop is packed full of hand-picked favorites from talented designers, big and small. Here are a few recent additions you might like. Check them all out in our shop.