Michiko Handbag Sewing Pattern
|
All posts may contain affiliate links.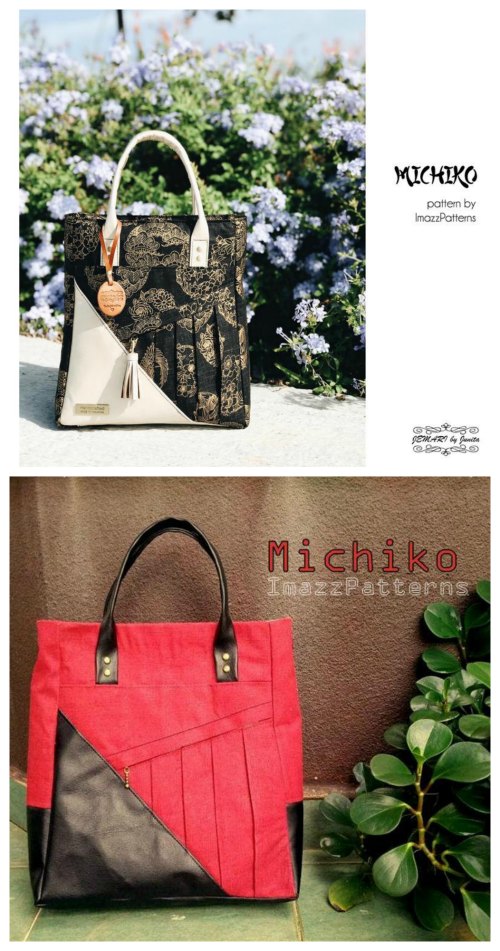 We love this pattern and designer here at Sew Modern Bags. The designer of the bag has exceeded herself yet again, and made a fabulous bag called the Michiko Handbag.
The Michiko Handbag is a stylish yet practical and multi-purpose bag, suitable for carrying books, documents, small laptop, etc. The minimalist design bag is meant for everyday use and was inspired by the Japanese traditional garment the kimono. The pleats replicate the folds in a kimono while the triangular shape and slanted lines are styled after the kimono's unique collar shape.
Michiko in Japanese literally means 'beautiful wise child'.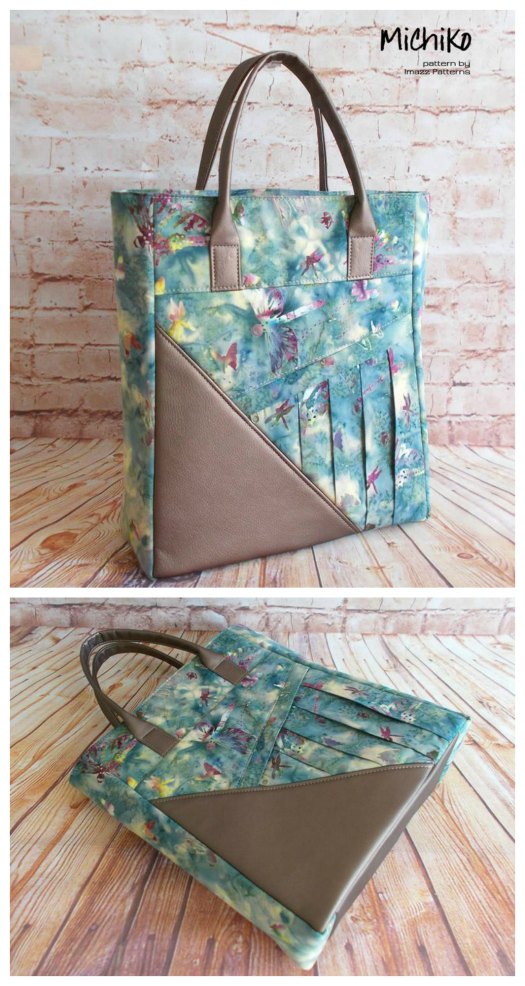 The Michiko handbag has the following features:
A pleated concealed front pocket which is perfect to store your phone, cards, keys or other small personal items
Suitable for books and documents – can fit A4 size
A medium size bag suitable for various occasions
The top is closed by a recessed zipper
This pattern is perfect for an intermediate sewer or a confident beginner, who has the basic skills in sewing and has completed a few simple bags.
When finished the Michiko Handbag measures approximately 13 inches high by 11 inches long by 4 inches wide.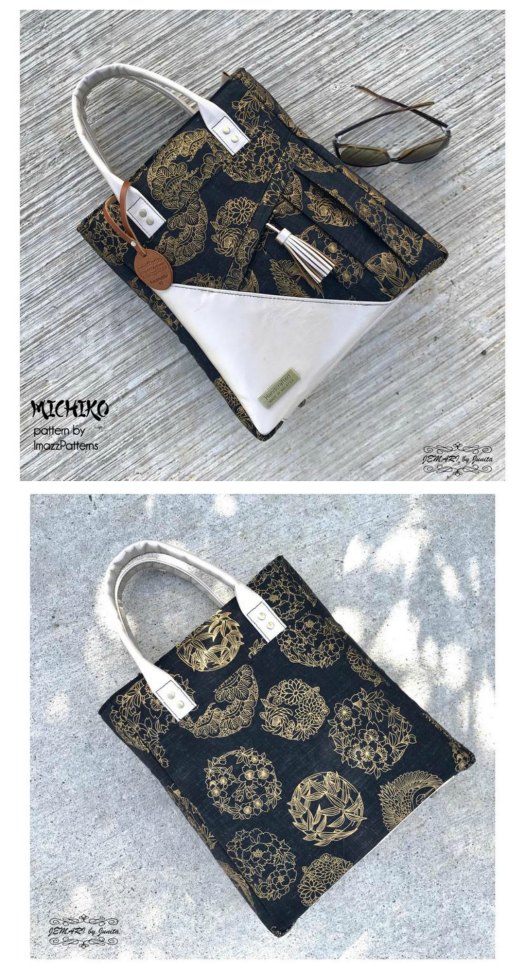 What you will need to make the Michiko Handbag:
1 yard of quilting weight cotton fabric / light canvas / linen / thick cotton / lightweight denim for the main exterior fabric based on 44" wide fabric
½ yard of leather / faux leather/ vinyl / fabric for the contrasting /coordinating fabric based on 44" wide fabric
¾ yard of medium-weight cotton or light canvas for the lining based on 44" wide fabric
1 yard of By Annie's Soft & Stable foam stabiliser, OR fusible fleece OR batting for the exterior of the bag
½ yard of medium fusible interfacing for the exterior of the bag and the lining of the bag, but this is optional
¼ yard of light-weight fusible interfacing
One 12" zipper for the top closure
One 9" zipper for the front pocket
One set of swivel clasps
One 1 ¼ " slider