Keep your pins literally on hand
|
All posts may contain affiliate links.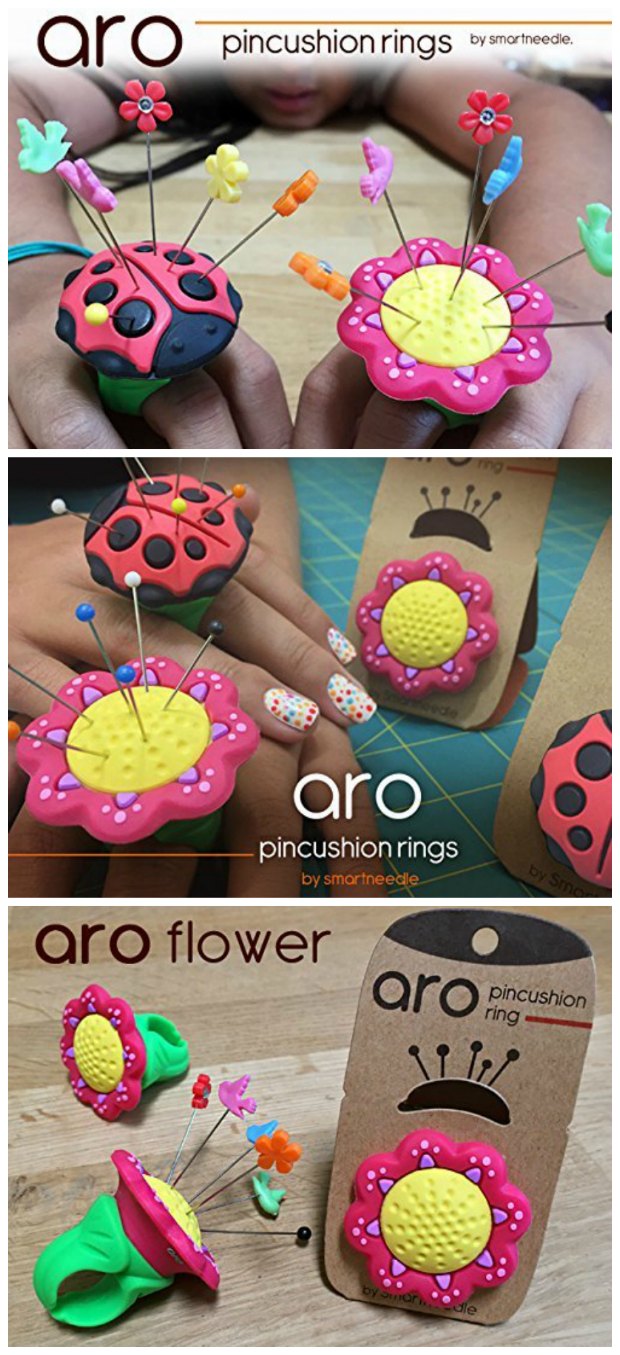 How do you keep your pins when you are working? I admit mine are everywhere. On the cutting table, next to the machine, on the ironing board, on the floor, poked into the arms of chairs or pillows. Even sometimes in my husband's foot – oops, sorry dear.
Well, now you can literally keep your pins on hand as you are working with this cute pincushion ring.
Available in two cute designs, the daisy, and the ladybird, although I think I'd be a little upset to be poking pins into a ladybird (or do you call them ladybug where you are?), so I'd go for the daisy. Added to my sewing wishlist!
Adjustable open design ring, fits sizes 5.0 to 7.5 fingers. We think these would be the ideal stocking stuffer for friends who quilt or sew, or especially for teens and girls for their first sewing starter kit. In fact, get one or two now and put them away for upcoming birthdays and Christmas. You'll be glad you did.  In fact, why not order some flower head pins to go with them.
Check out the Pin Cushions Rings here