FREE Patchwork Tote Bag sewing pattern
|
All posts may contain affiliate links.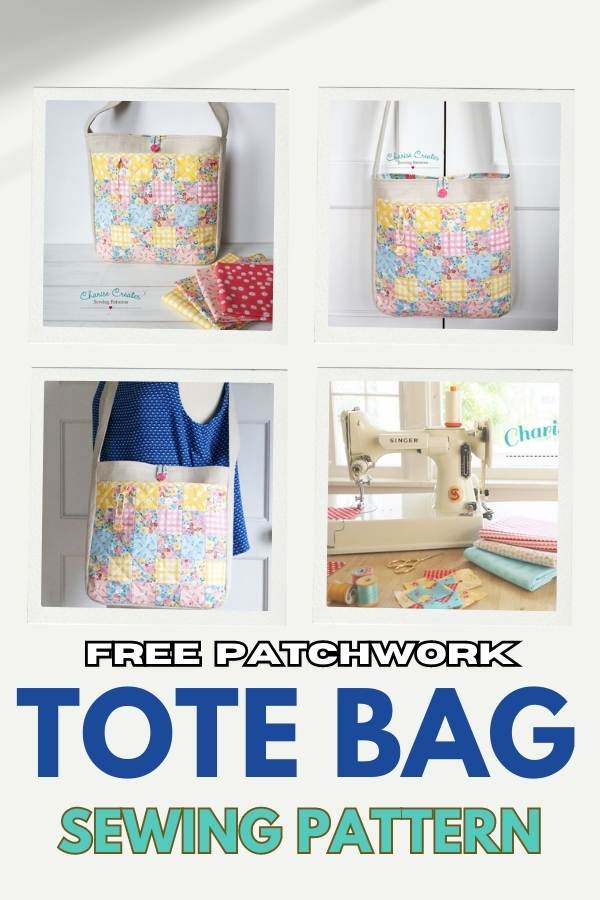 This is the FREE Patchwork Tote Bag sewing pattern from the designer Charise Creates.
The designer was inspired to make this lovely Tote Bag in Spring as it is her favorite time of year. She says there is nothing more exciting than anticipating new blooms and having a sunny day to tend to the garden.
She chose a Flower Garden fabric which is such a cheery fabric line and the perfect fabric for Spring sewing to make her Patchwork Tote Bag pattern. She says the fabric line is just beautiful with water color florals, ditzy sweet florals and a lovely gingham.
The patchwork panels were made to make outside pockets which are obviously super handy and the strap is extra long so it can be worn cross body. She again used a Flower Garden fabric to line the tote. And we agree with her that it's great to see the lining peeking out at the top of the tote!
A natural color linen was used for the main body of the and the straps which allows the Flower Garden Prints to really stand out.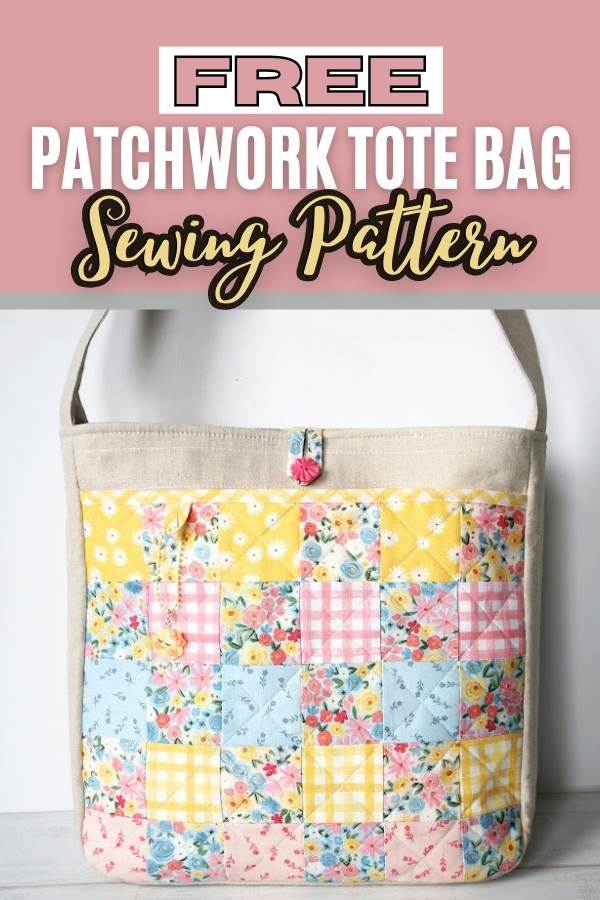 Sizing info:
When you have finished making your own Patchwork Tote Bag the main body of the bag will measure approximately 12″ by 12″.
What's needed to make the Patchwork Tote Bag:-
Fabric 42″ wide,
1-yard of linen for the body, straps, gusset, and pocket lining,
½ yard of Print #1 for the lining body and the gusset,
Print squares – 7 different prints – 8½" by 22″ for the 56 2½" squares, corner pieces A and B, and the button loop,
Gingham Print 18″ by 22″ for the bias strips,
1-yard of fusible fleece for the pocket, body, and gusset,
⅛ yard of medium weight interfacing for the strap,
One button ½" or larger,
A charm for the pocket loops,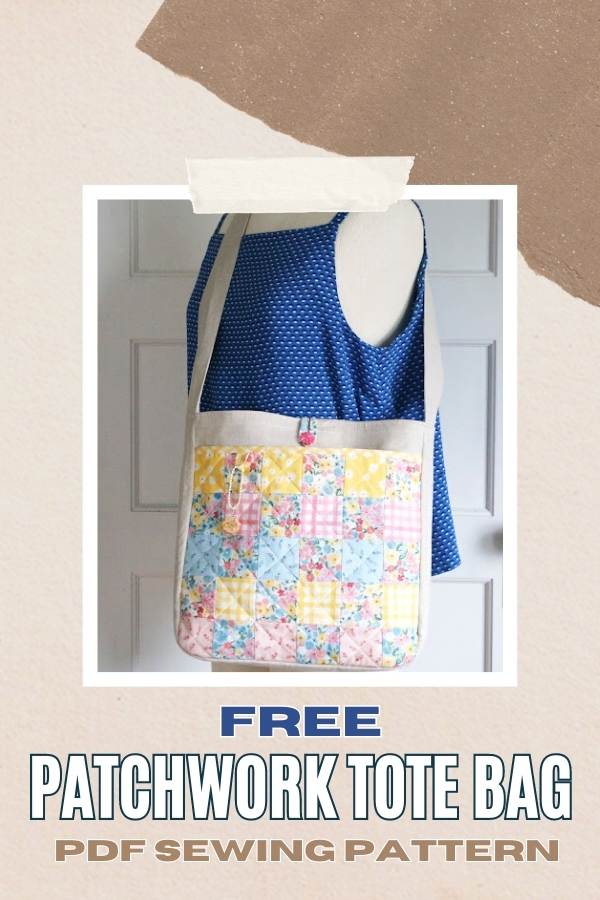 If you would like to follow along with the step by step tutorial and sew up this FREE pattern you can click on the purple button below.
Even more tote bag sewing patterns you won't be able to resist
Want even more tote bag sewing patterns? These are the top best selling tote bag patterns in our store. Take a look at the tote bag category on our shop page for even more!