Stair Basket sewing pattern
|
All posts may contain affiliate links.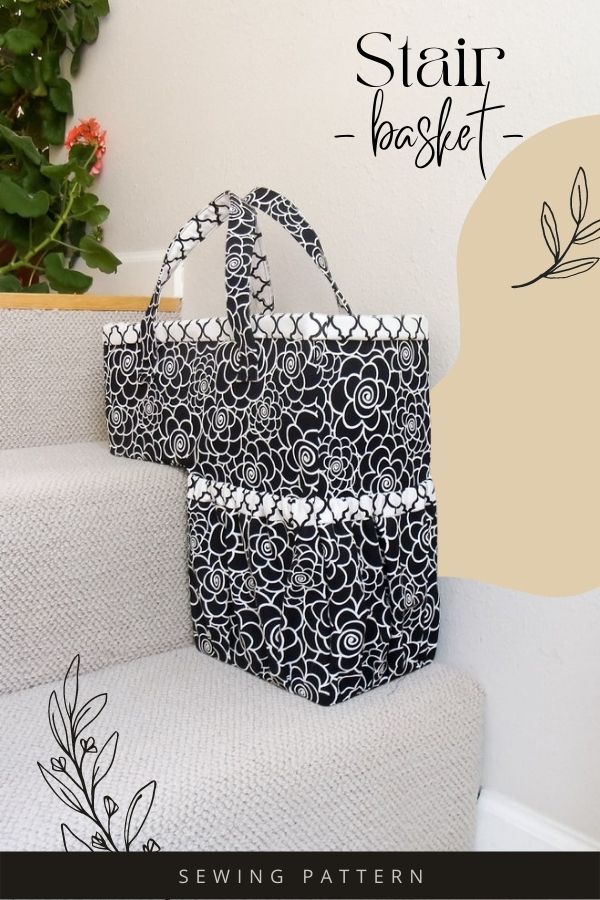 If you have a busy house, you know how often items find their way upstairs when they need to be down and vice versa. Throwing those loose items on the stairs to take later is unsafe and messy. Keep your stairs clutter-free with this decorative and functional stair basket. Just load with all those items that need to go upstairs (or down!) and take them all in one trip.
This basket is fun to make and the concise instructions and many illustrations will guide you step-by-step through this process.
There is a roomy interior, optional outer pockets for even more storage, and a two-handle design for grab-and-go ease.
Accommodates stairs up to 8 1/2″ high and at least 7 1/4″ deep. May be adapted for unusual stair sizes, but usually not necessary as most stairs are standard sizing.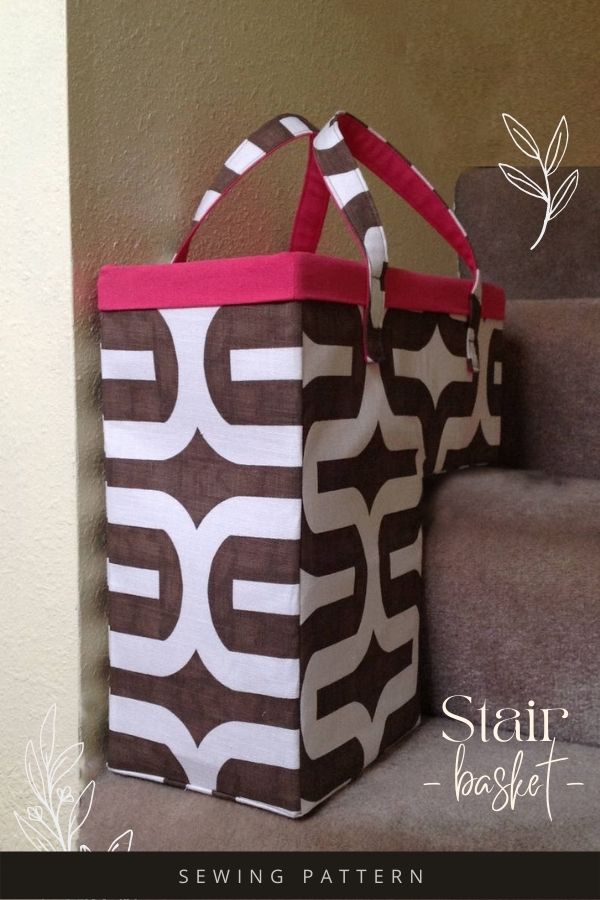 Skill level:
The designer rates her project as suitable for advanced intermediate sewers.
Sizing info:
When you have finished making your own Stair Basket it will measure approximately 15.5″ by 14.5″.
What is needed to make a Stair Basket:
2 ¼ yards of coordinating fabric,
1 ½ yard of ½″ elastic,
3-5 pieces of Ultra-Firm Plastic Canvas – 13.6″ by 21.6″ (these can be found at Hobby Lobby and online. If you are in the UK, you can find them here: http://www.bobbingirl.co.uk/product/ultra_stiff_plastic_canvas_ ),
40″ of 1″ webbing,
Basic sewing items,
Coordinating thread,
Yarn,
Rotary cutter, ruler, and large cutting mat,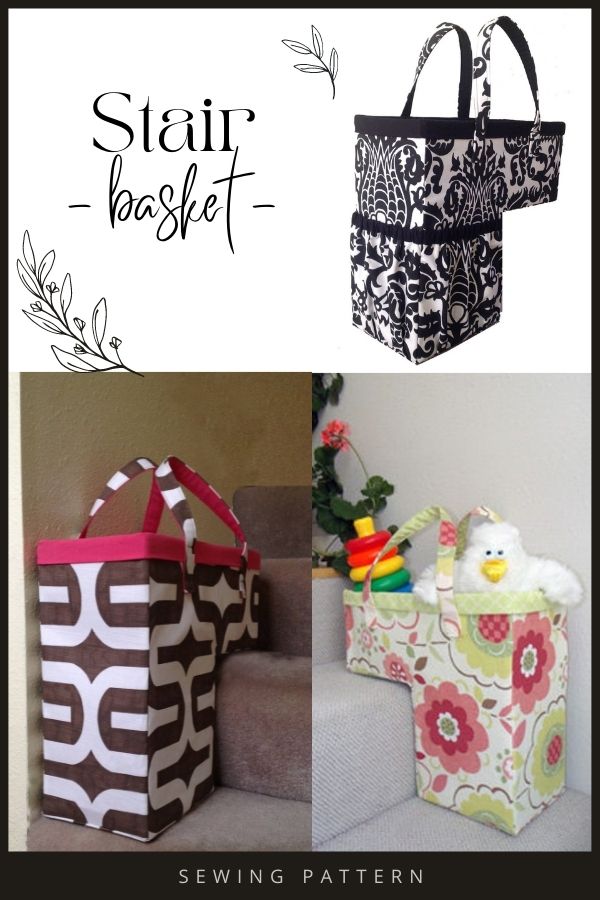 The pattern includes:
– Seven pages of instructions,
– Cutting labels,
– Computer drawn graphics,
– Concise instructions,
NOTE: All pieces are rectangles that are cut using measurements, not pattern pieces.
If you would like to download the pattern you can click on the blue button below.
And if you would like to see other bag sewing patterns from this designer then you can click on the red button below.
See all the patterns from this designer here
More storage and organizers to sew
Want even more ideas for projects to sew for storage and organizers? We love to sew bags that help to keep things neat and tidy. Check out a few recent storage ideas to sew from our store.