Hollywood Handbag pattern
|
All posts may contain affiliate links.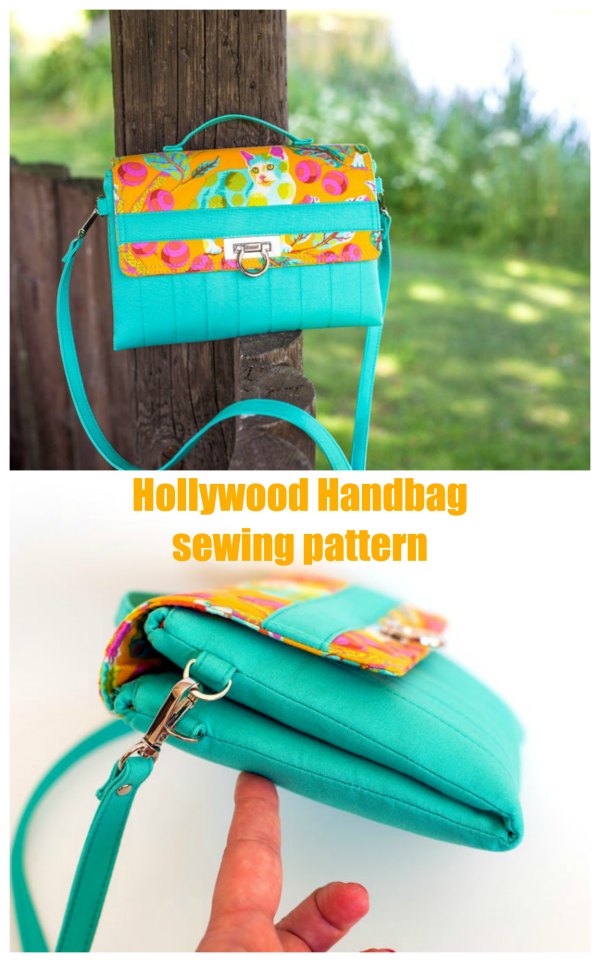 This is the Hollywood Handbag. The amazing pattern designer describes it as a fun and quick sew! The folded in half design is quite unique and sure to turn a few heads. It also gives you two separate zippered compartments under the flap giving perfect added security with the double closure.
Depending on the size of the Hollywood Handbag that you chose, it can be the perfect everyday handbag if you sew the large version, big enough for all the necessities. Or you can choose the smaller size, perfect for a night on the town or as a wallet replacement.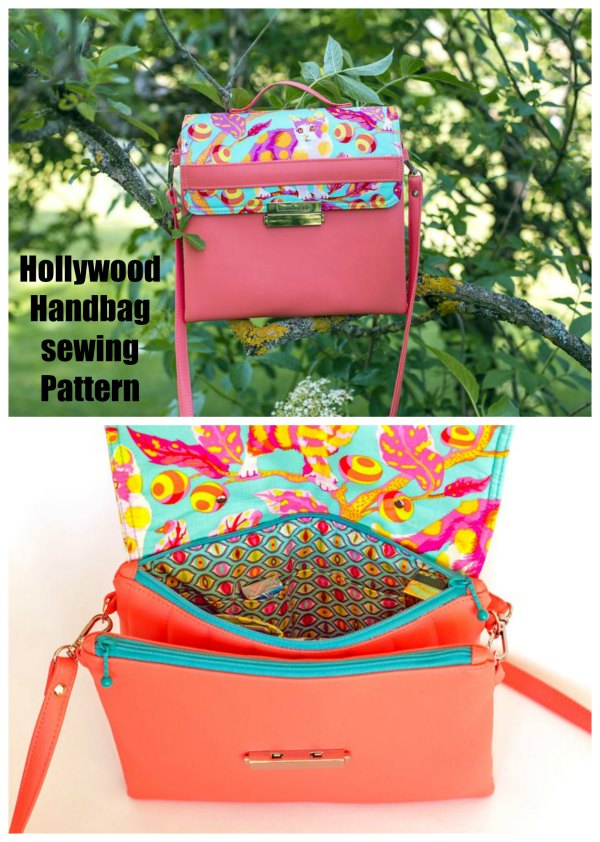 The little handle that the designer has added on the top is surprisingly convenient. The Hollywood Handbag like all of her bags is fully lined and has interior slip pockets in each zippered compartment. This bag is also the perfect excuse to use one of those beautiful, fancy bag locks you've been saving for that perfect project.
This is an excellent pattern for the advanced beginner bagmaker, assuming basic sewing skills and preferably having installed a zipper.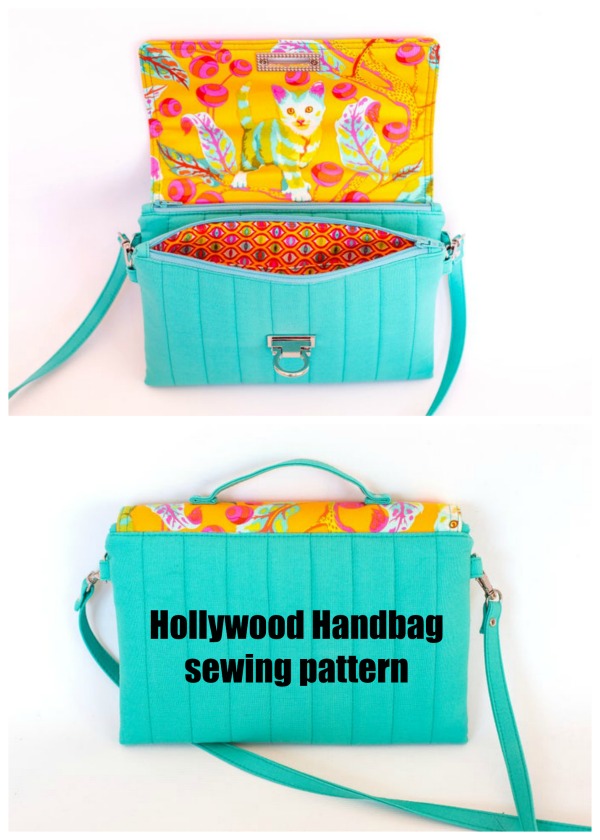 When you finish making the Hollywood Handbag it will measure approximately:
The small size bag = 6 ¾" (17cm) high by 9 ¼" (24cm) wide and ¾" (2cm) deep at the base.
The large size bag = 8 ¾" (22cm) high by 9 ¼" (24cm) wide and ¾" (2cm) deep at the base.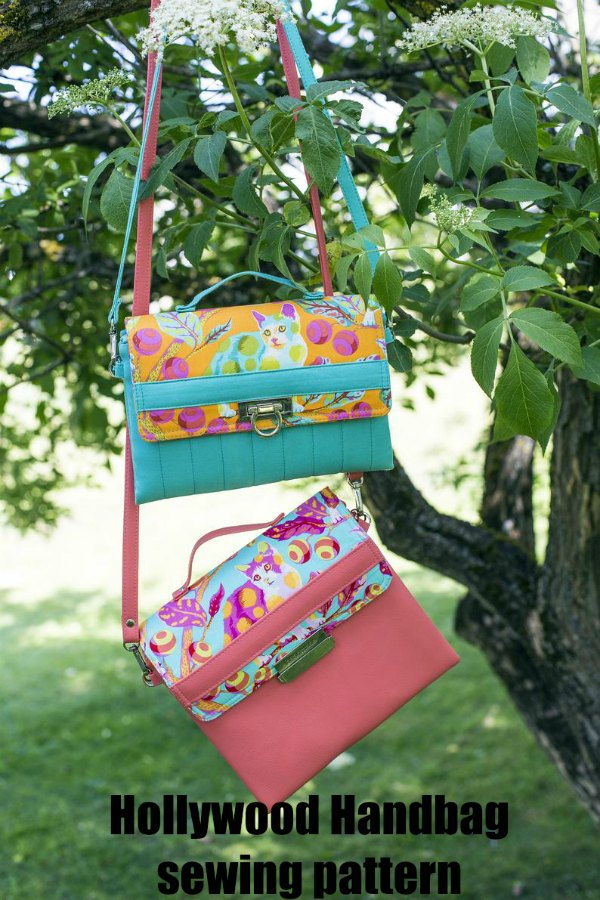 What you will need to make the Hollywood Handbag
½ yard (45cm) of non-directional print cotton, vinyl, faux leather or cork fabric (turquoise cotton) for the exterior
11" by 22" (30 by 40cm) of Decor Cotton fabric. Other fabrics can be used, but please consider the bulk when sewing, not all domestic machines will be able to handle sewing the layers with fabric thicker than cotton (cat fabric on flap)
½ yard (45cm) of non-directional print cotton fabric for the lining. 11" by 44" (28 by 110cm) is enough for the small bag (cat-eye)
22" by 20" (55 by 50cm) of fusible foam interfacing: Pellon Fusible Flex­Foam, Bosal In-R Fusible Foam, Soft and Stable or similar. If you don't have fusible foam, you can either quilt the fabrics to your foam, use a fusible web like Heat n Bond Lite, Vliesofix Bondaweb, or use your thin interfacing
1.2 yard (110cm) of thin fusible interfacing for lining and all cotton fabrics like Vilene G700 woven fusible or Pellon SF101 Shape-Flex. 0.7 yards (65cm) is enough if working with vinyl or similar sturdier fabric for the exterior
2" by 1" (5 by 2.5cm) of heavy interfacing: Pellon Peltex 71, Fast 2 Fuse heavy or similar for stabilizing the bag lock, if needed
Two 9" (23cm) zippers (or longer) which should match the exterior fabric
One purse lock. Twist/turn/snap locks can all be used
Two ½" (1.25cm) wide Swivel snap hooks. Instructions for using other size snap hooks are in the pattern
Four small double cap rivets, if desired to attach handles and straps
Even more crossbody bag sewing patterns you won't be able to resist
Want even more crossbody bag sewing patterns? These are the top best selling crossbody bag patterns in our store. Take a look at the category on our shop page for even more - 60+ more!