Flora Zippered Supply Case Sewing Pattern
|
All posts may contain affiliate links.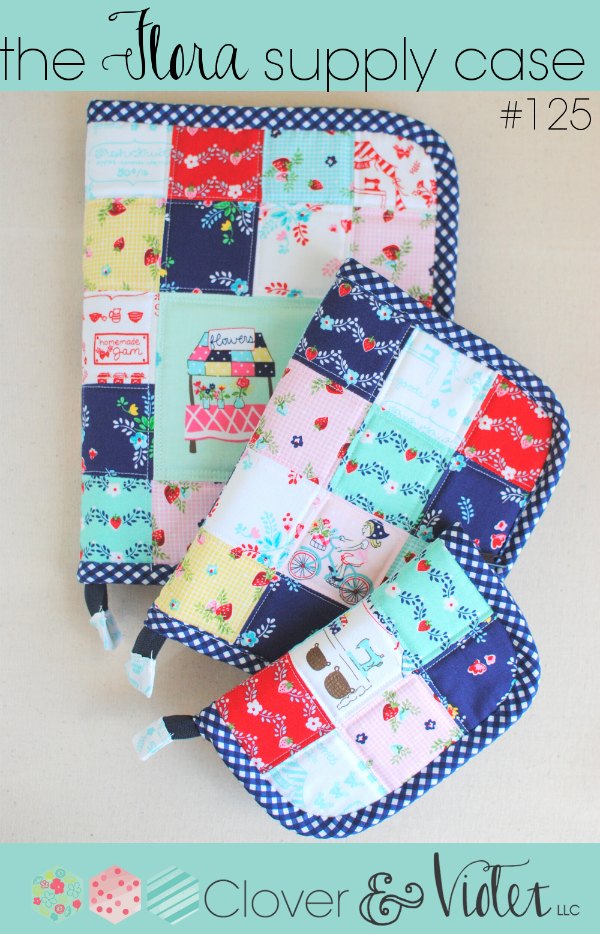 When you are out and about or travelling isn't it great to have a quality accessory to carry and organise all your crafty or planner supplies. This fabulous designer has made the "Flora Supply Case" pattern to meet your needs and she has made it in three different sizes – small, medium and large. So we've got you covered no matter what you need to carry.
The small and medium cases have two fabric pockets, two mesh pockets, and a pencil pouch in the centre. While the large case has two additional fabric pockets. Everything is secured with a zipper around the outer edge.
Of course, you can mix and match or design your own pockets to carry just what you need. These can be great for medical supplies or a small first aid kit too.
This advanced beginner project includes instructions for finishing the binding by hand or machine.
Our tip for binding – use one of the decorative stitches on your machine. It will look pretty and the wider design of the stitch makes sure the binding edges are always caught.
On completion each of the bags will measure approximately:
Small = 4 1/4″ wide by 6 1/2″ tall
Medium = 6 1/4″ wide by 8 1/2″ tall
Large = 8 1/4″ wide by 10 1/2″ tall.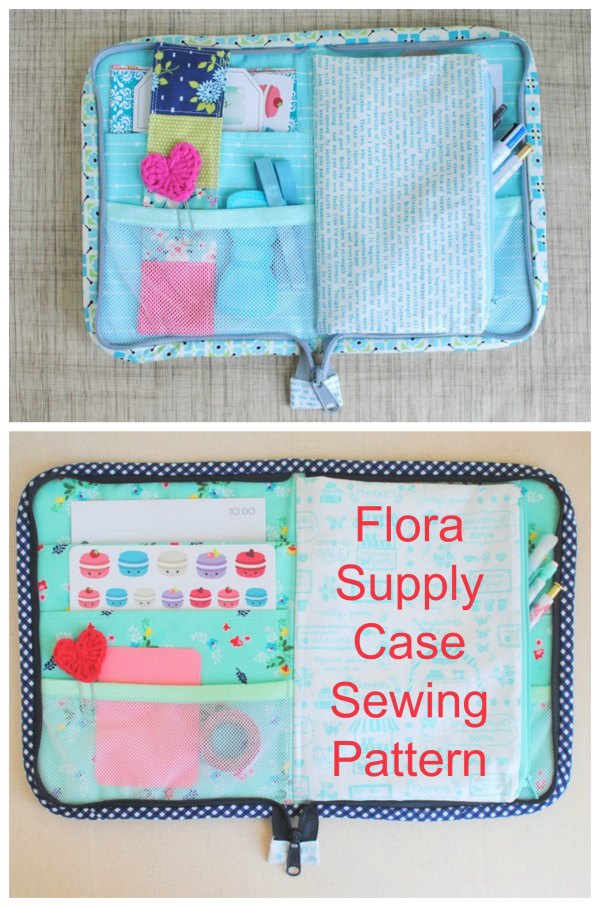 These supply cases can be made with small fabric squares into a patchwork design – see the supply list following. This makes them a very scrap-friendly pattern. But of course, you can make them with one of your favorite fabrics too.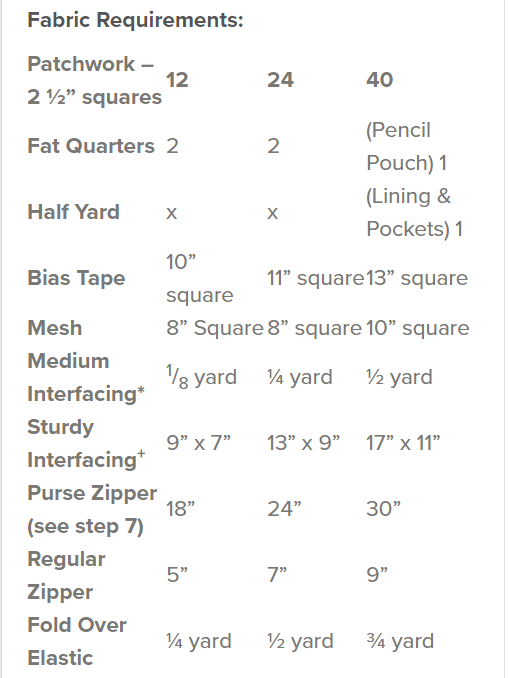 More storage and organizers to sew
Want even more ideas for projects to sew for storage and organizers? We love to sew bags that help to keep things neat and tidy. Check out a few recent storage ideas to sew from our store.