Easy sew sleeve phone pouch – free
|
All posts may contain affiliate links.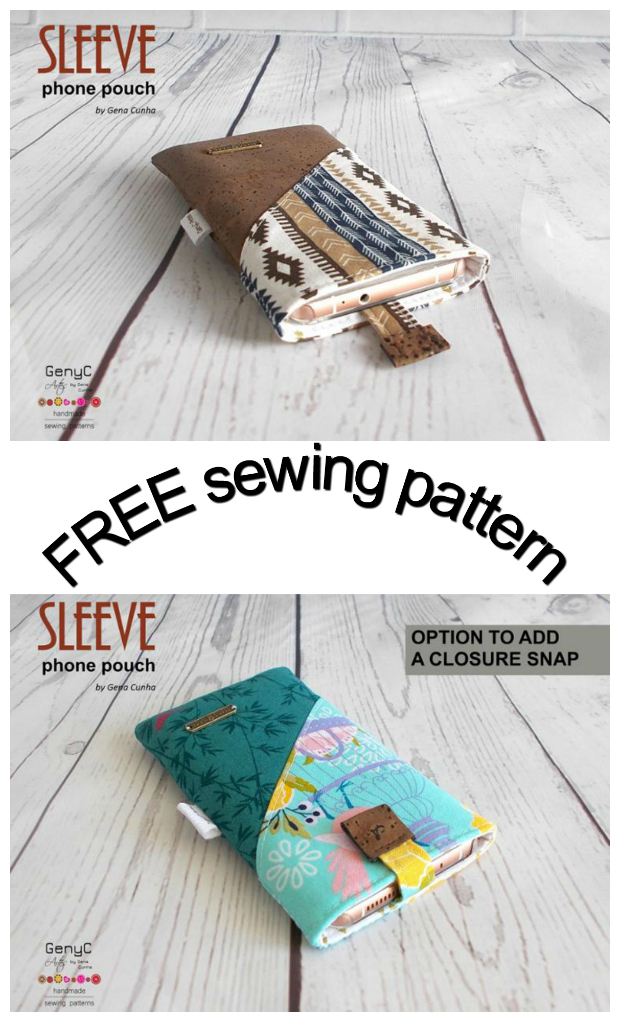 This is a very simple sleeve phone pouch with a snug fit. When you pull the strip, the phone will come out. When you push the phone in, the strip goes down, like magic!
It uses very little fabric and is perfect for a quick beginner level sew. Instructions are included to adapt the sleeve pouch to any phone size and also to include an optional snap closure.
RECOMMENDED WITH THIS PATTERN