Demi Big Backpack sewing pattern
|
All posts may contain affiliate links.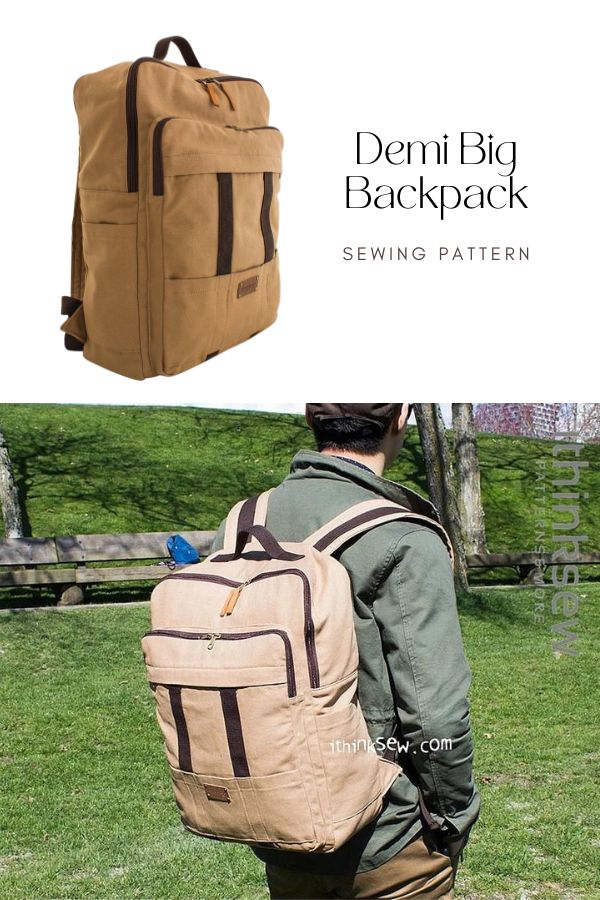 This is the Demi Big Backpack pdf sewing pattern from the designer I Think So Bags.
This is a great project for anyone who is looking for a large, convenient, and trendy bag! As the designer says – the Demi Back Pack is the perfect project for you!
This Demi Backpack is a large boxy backpack that is ideal for traveling, school, and more! The bag has a large pocket and an interior that is spacious enough to store belongings for either a day out or a trip lasting a few days.
This bag looks stylish and can carry all sorts of things without any worries making it perfect for work or school!
It's suitable for men, women, and children alike!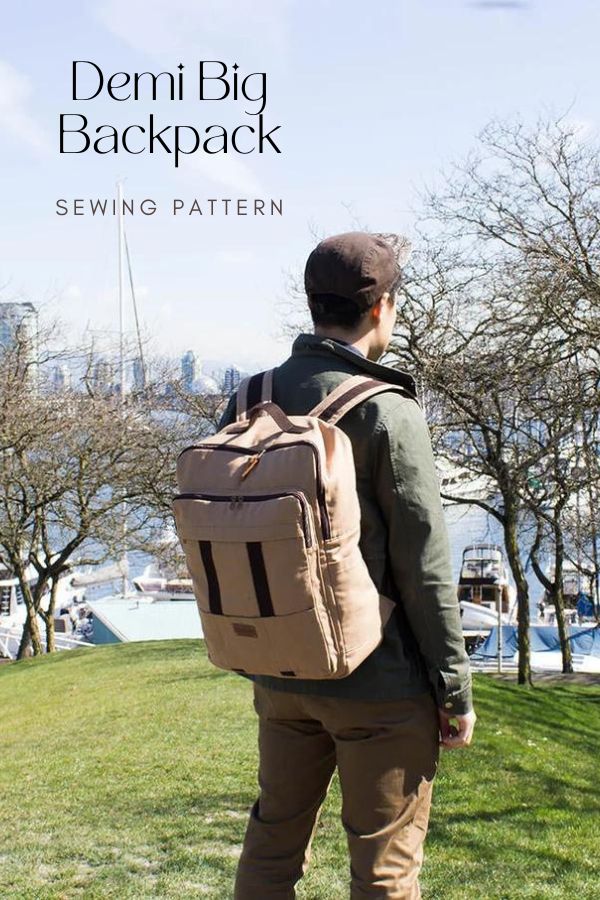 Sizing info:
When you have finished making your very own Demi Big Backpack it will measure approximately 13" wide by 18″ high by 5¼" deep.
The Demi Big Backpack sewing pattern includes:
A list of what you need,
A description of each sewing step all detailed with pictures – 97 pictures,
Computer-drawn accurate actual size patterns,
Letter/A4 paper, both available,
Instructions on how to make the zipper pocket,
Instructions on how to make the backpack adjustable strap,
Instructions are provided on how to install the double cap rivet,
Instructions are provided on how to install the buckled strap/ladder lock.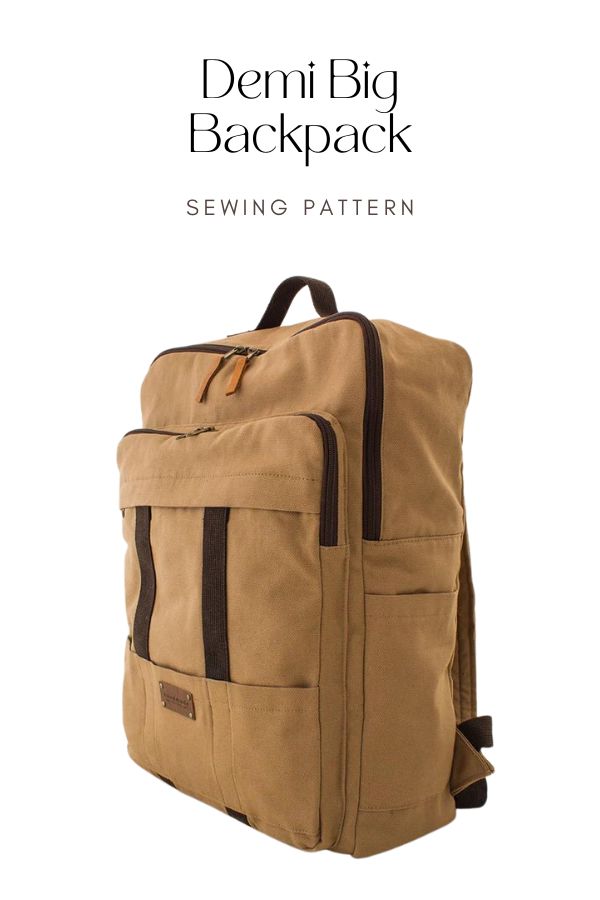 If you would like to download the pattern you can click on the blue button below.