Cozy camera case – FREE pattern & tutorial
|
All posts may contain affiliate links.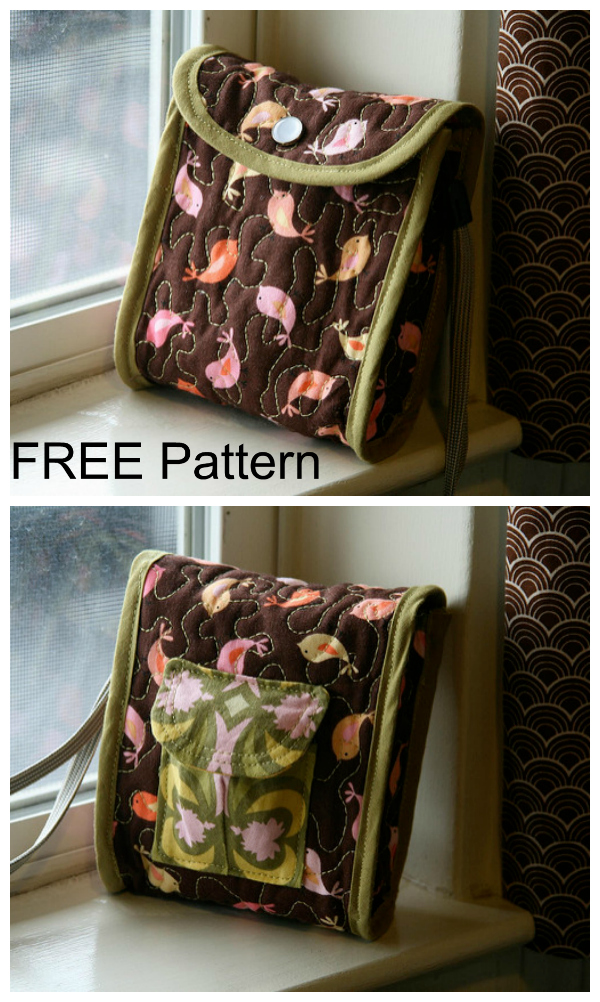 Here is a great tutorial on how to make a cute little quilted Cozy Camera Case for your point and shoot camera.
This one fits a camera that is 4.3″ by 3.0″ by 1.8″, so will fit any camera up to that size, or smaller. You can also adjust the size of the pieces very easily to make a case for a larger or smaller camera.
Please also note that the main panel piece was left a little longer, and then before attaching the binding the front flap was trimmed to the right size. The shortened front flap would have looked better if it was a little longer, but it was important to ensure that while pushing the snap closed that you didn't push against the lens all the time.
You might just want to look at where any important functions are on your camera before deciding on the side of the flap and where any snap might fall. Or switch out the snap to use velcro instead, and then you won't need to press on the camera to close it. As always, patterns and designs are just a template for you to work from, so feel free to adjust it to suit you better if needed.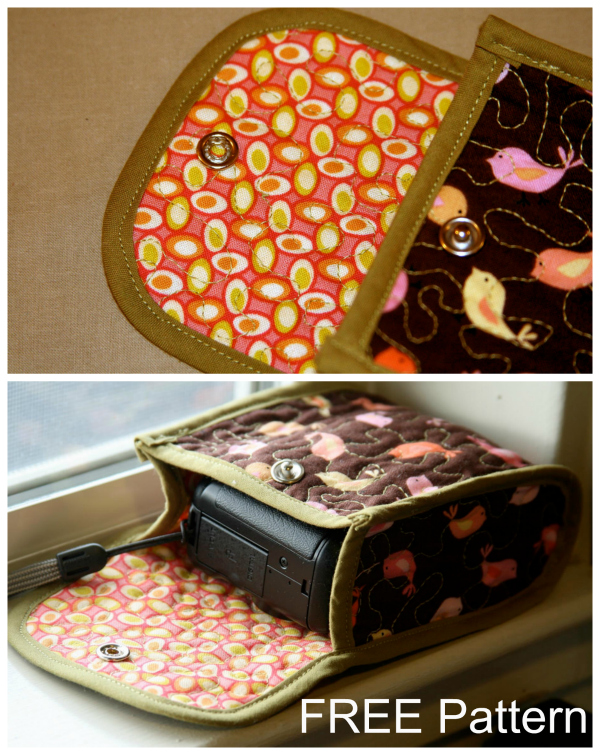 What you will need to make the Cozy Camera Case
Two pieces of coordinating fabric for the inside and the outside of the camera case, approximately 16″ by 7″ – pick some pretty quilting fabrics
One small piece of batting/fleece, approximately 16″ by 7″ OR save yourself some steps and start with pre-quilted fabric, approximately 16″ by 7″
Scraps of coordinating fabric for the pocket and pocket flap
Bias binding – we love the pretty bias binding you can buy here
One small piece of sew-on velcro
One 7/16″ snap fastener – KAM Snaps are easy to work with