DIY Easy Drawstring Bucket Bag FREE sewing pattern (with video)
|
All posts may contain affiliate links.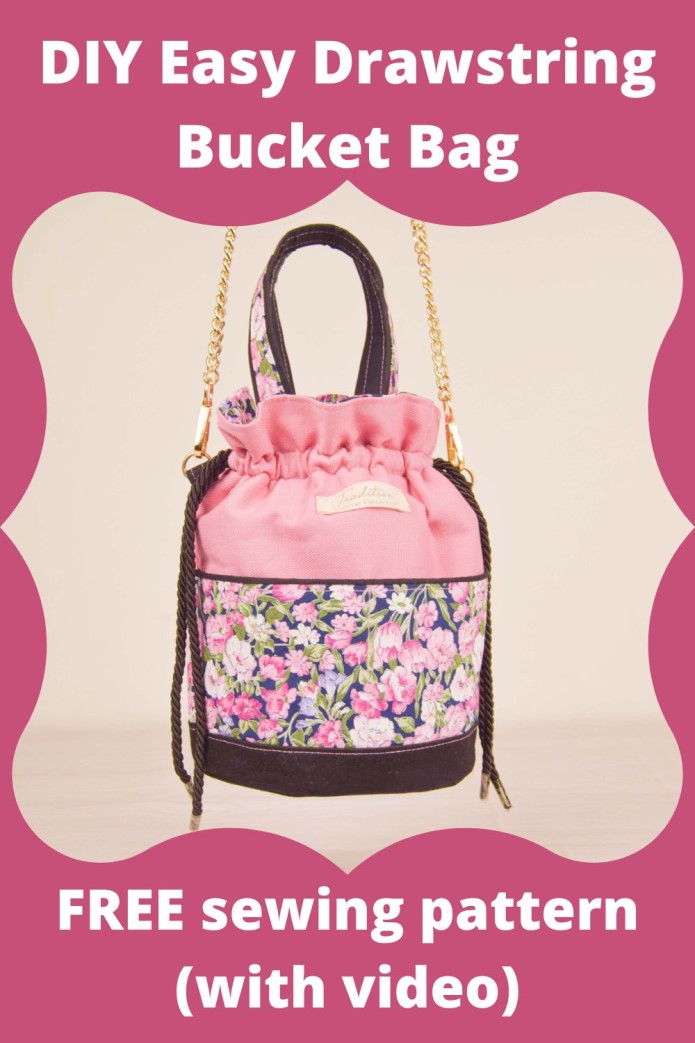 This is the DIY Easy Drawstring Bucket Bag FREE sewing pattern (with video) from the designer DIY Sewing Mimi.
In this step-by-step sewing tutorial she shows you how to sew this beautiful and elegant canvas drawstring bucket bag.
She has made this sewing tutorial simple and easy to follow and that's even for a beginner sewer. In order to complete this project the designer says that all you need to know is how to sew a straight line on your sewing machine. It's that's easy so why not give it a go?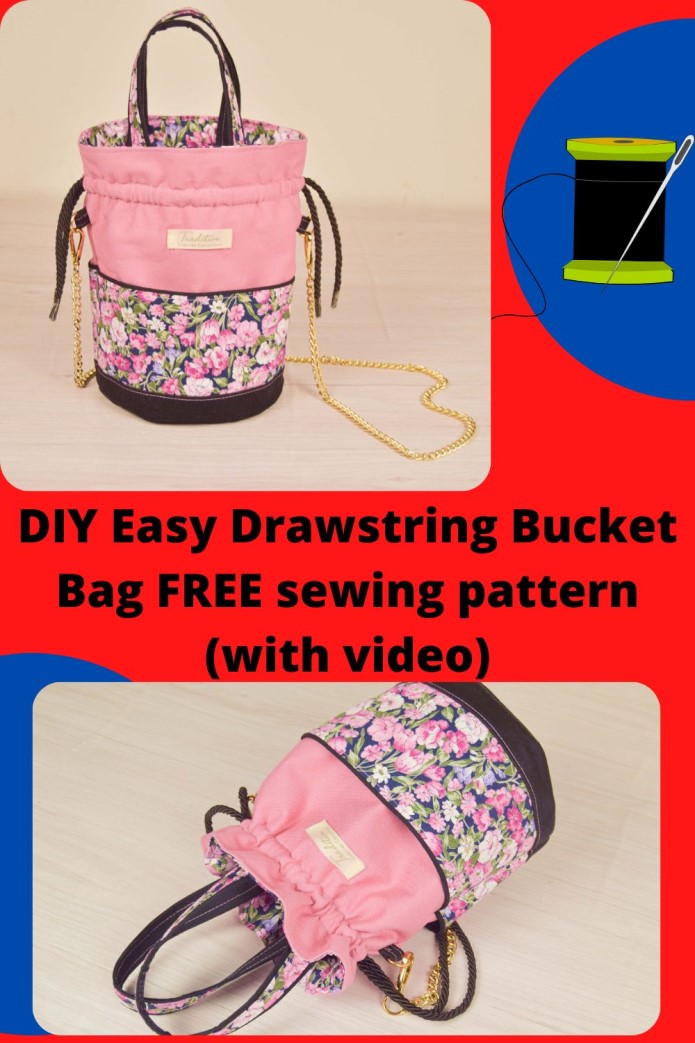 To make a DIY Easy Drawstring Bucket Bag you will need:
Three different fabrics,
Lining fabric,
Midweight interfacing,
Two rings,
Two cords of 70 cm each,
A sewing machine.
The main instructions for sewing up this lovely DIY Easy Drawstring Bucket Bag is from a 24-minute YouTube video tutorial from the designer that you can watch below:
If you would like to download the FREE pattern you can click on the purple button below. There is a file to download with the printable pattern pieces, however the instructions for how to sew are given in the video file above.
Liking this free pattern? Great! You would make our day if you 'bought us a coffee' to help with the site running costs. Thank you.

We think you'll like these patterns for storage and organizers to sew
We know our readers just love to sew storage and organizer projects so we've got lots of them. We've handpicked some of our favorites to feature in our pattern store. These are some of the most popular that are readers are sewing now!