Quick to make drawstring bag free pattern
|
All posts may contain affiliate links.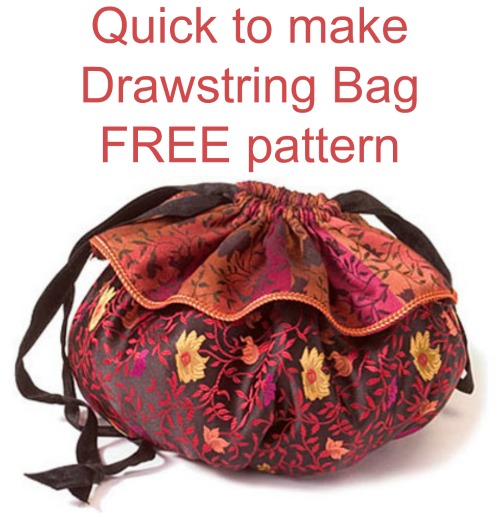 If you would like to make yourself a Drawstring Bag that is quick and simple to make then here's one that comes with a free pattern and instructions.
These drawstring bags are a one-of-a-kind handmade bag and they make for a creative and thoughtful gift. With your own personal touches and a range of fabrics, you can sew yourself a lovely creation.
To make these bags you can use any fabric that you like. The bag shown is 10 1/2 inches by 6 1/2 inches, but the pattern can be adapted to any size.
These pretty drawstring bags are ideal as gift bags, but also can make pretty bags to store and carry jewelry, cosmetics and toiletries. This example shown uses a gorgeous brocade fabric and so it could also be used as a glamorous evening bag.
Please note, the instructions and diagrams given for this pattern are a little basic and are best suited to sewers with some prior experience.