The Izzy Crossbody Bag sewing pattern
|
All posts may contain affiliate links.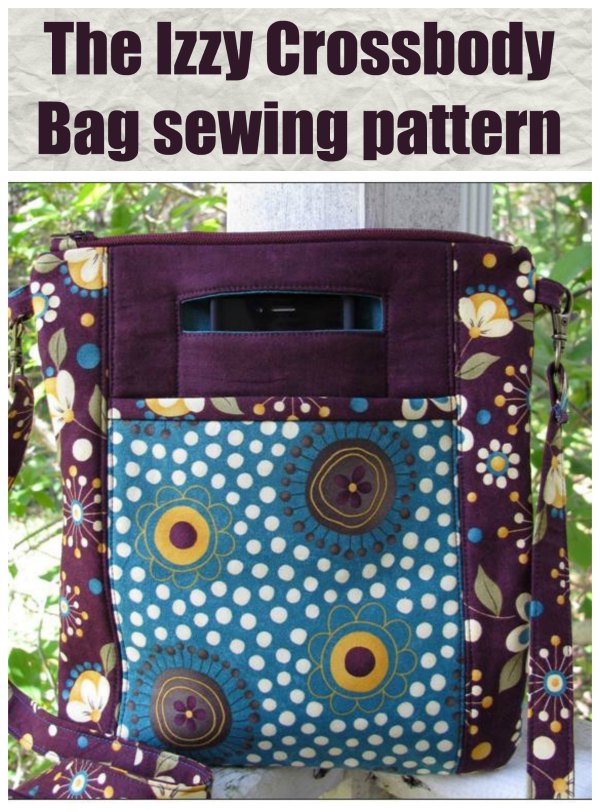 This is The Izzy Crossbody Bag. It's a great looking bag that is both fun and simple to sew. If you would like to make a practical bag quickly and easily then this bag is a fabulous choice.
The Izzy Crossbody Bag has the following features:
There is a nice large pocket on the outside
And a smaller secure pocket on the outside for your cell phone
A good number of internal pockets to organize all your things
An adjustable shoulder strap makes Izzy practical to carry as a shoulder bag or wear as a crossbody bag.
The Izzy Crossbody Bag is a quick sew. The designer estimates that it will take the average sewer about 3 hours to sew an Izzy Crossbody Bag. And if you need more good news it needs just a yard of fabric. If you want to mix and match designs you can use four fat quarters instead.
When you have finished sewing the Izzy Crossbody Bag it will measure approximately 10″ high by 8″ wide by 1/2″ deep.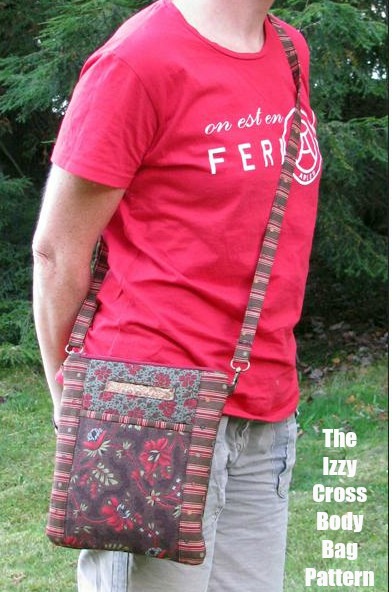 What you will need to make the Izzy Crossbody Bag:-
If you would like to download the pattern you can click on the blue button below.
And if you would like to see other bag sewing patterns from this designer then you can click on the red button below.
See all the patterns from this designer here
More crossbody bag sewing patterns ->
Want to find more crossbody bags? Why not follow the Sew Modern Bags board dedicated to our favorite crossbody bag patterns here. Pin and save your favorite bag sewing patterns to your own boards for later. Don't forget to pin this article too.
Sew more crossbody bags and you'll be happier - we promise 😉
For the easiest shopping and days out, you can't beat a crossbody bag for leaving you hands-free. We've got 60+ of our favorite crossbody bag patterns hand-picked for you in the store. Go to the shop page to find them all saved by category.