Cosmetics bag with box pleats – video
|
All posts may contain affiliate links.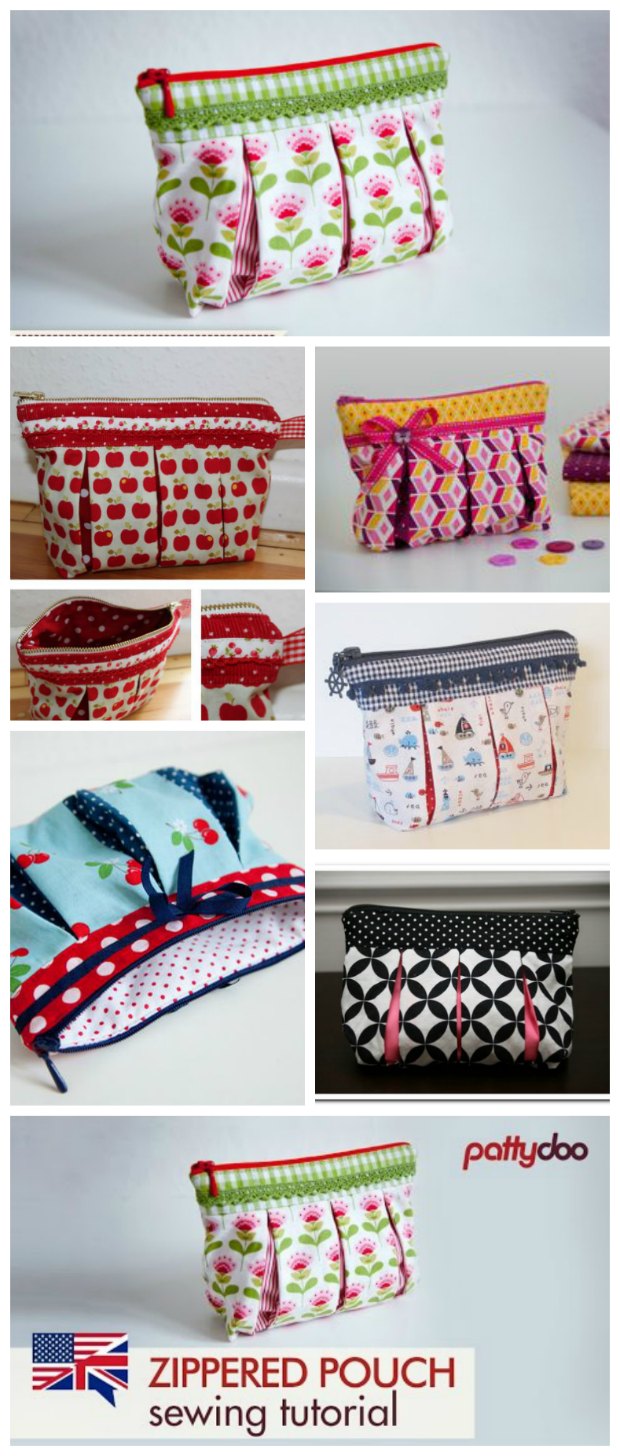 No matter how hard you try, you won't be able to convince us that we already have enough cosmetics bags.  Not when you see how cute this one is!  This is the Susie from Pattydoo patterns, and it's free.  There is also a video tutorial.  The video is in German with English subtitles.
We love the box pleats in this pattern that give the bag it's shape, its pretty contrasting fabrics and the extra volume you need if/when you want to stock up on some new makeup.
Materials you will need for the cosmetics bag:
4 different fabrics (top piece, bottom outer fabric, box pleats, lining)
If you wish a bit more stiffness in your bag, you can use a fusible fleece (eg Pellon # 987F ) but it is not absolutely necessary since the box pleats and sewn corners add volume.
pattern, find the link below the video
The pattern is very simple, just rectangles, and is presented in English.  You can see more inspiring examples of this pattern on her Pinterest board here.