How to make a bag with a zipper FREE sewing tutorial + video
|
All posts may contain affiliate links.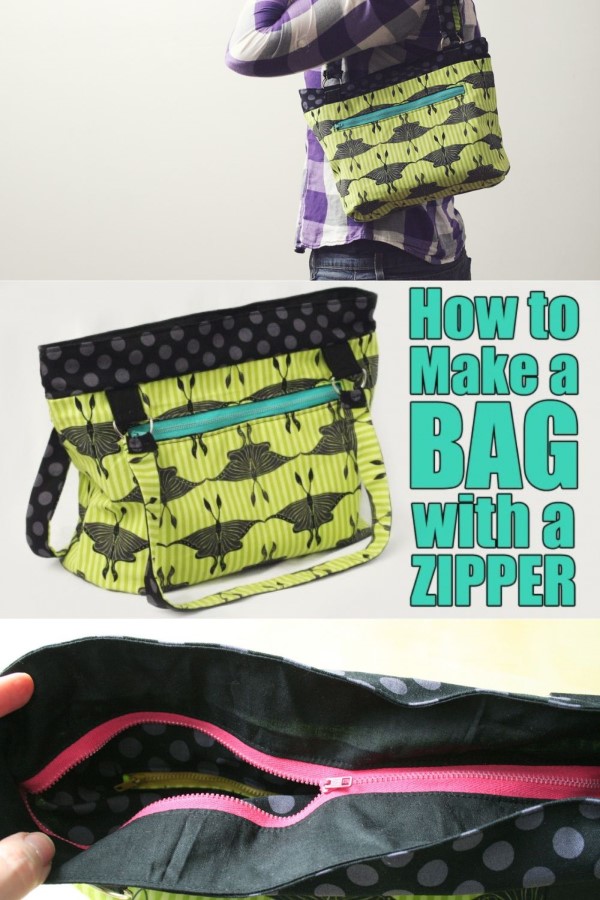 This is the How to make a bag with a zipper FREE sewing tutorial + video from the designer What the Craft.
It's taken a while for the designer to put together an updated version of her original bag tutorial that shows how to add a zipper. She also shows you how to add a zipper at the top of the bag as well as zipper pockets. This is your chance to really develop those zipper and pocket skills!
Besides giving you a very comprehensive written tutorial the designer has also produced a 15-minute YouTube video tutorial showing you how to make her bag with a zipper. You can watch the video below.
The designer would like to point out that if you watch the video the D-ring Loop Strap dimensions are listed as 18″ by 2″, that is incorrect. The correct dimensions are 18″ by 4″.
If you want more structure to your bag you can add interfacing of your choice.
This tutorial includes instructions for a zipper pocket. You can add up to four to this bag. You'll need a piece of fabric and a zipper for each pocket.
The designer also shows you how to add some extra snazziness to the straps with a little D-ring detail. If you want some snazz, make sure you have fabric for the D-ring strap and four 1″ D-rings.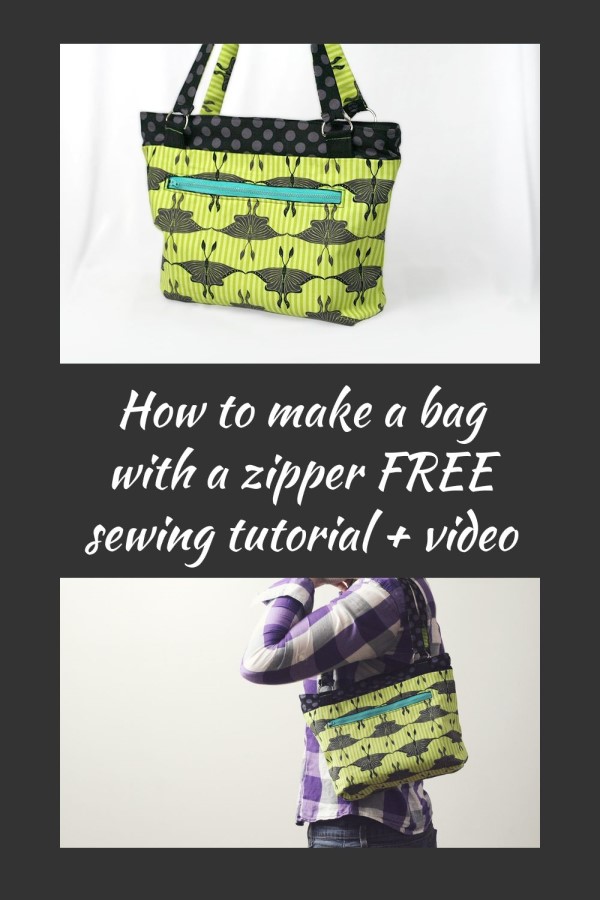 If you would like to follow along with the FREE tutorial you can click on the purple button below. Note – there is no pattern download for this bag. The written directions give dimensions for the fabric pieces that need to be cut, so this is ideal if you don't have a printer at home.
More ideas for purses and handbags to sew
Want even more purses and handbags to sew? Our shop is packed full of hand-picked favorites from talented designers, big and small. Here are a few recent additions you might like. Check them all out in our shop.