Austin Sling Bag Sewing Pattern
|
All posts may contain affiliate links.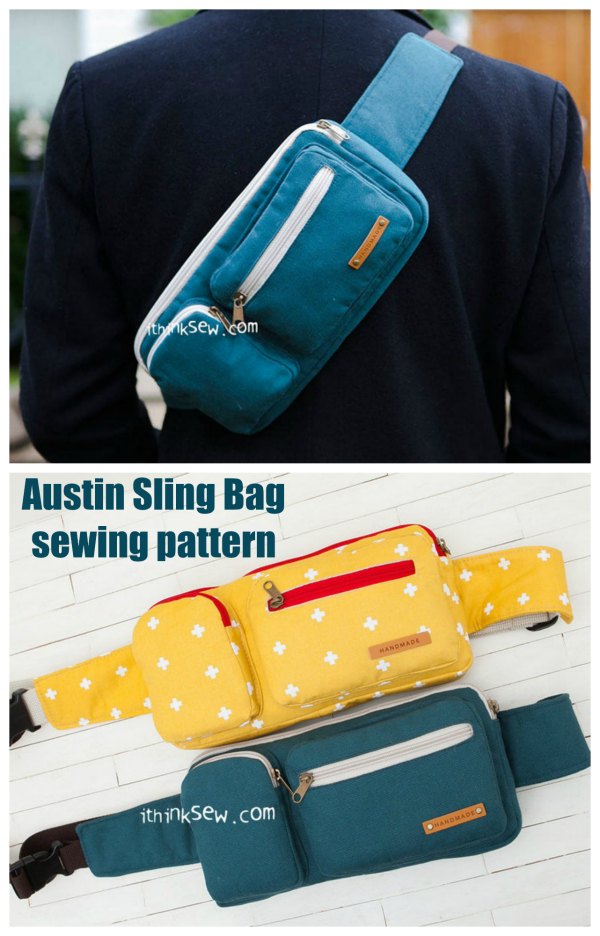 The Austin Sling Bag is a multipurpose bag designed for all men, women, and children alike. It's a comfy, convenient, and compact bag, that is a great companion for everyone.
Due to its multiple pockets and compact size, it is an ideal bag for travel and daily use. The bag can also be worn across the body by adjusting the strap length.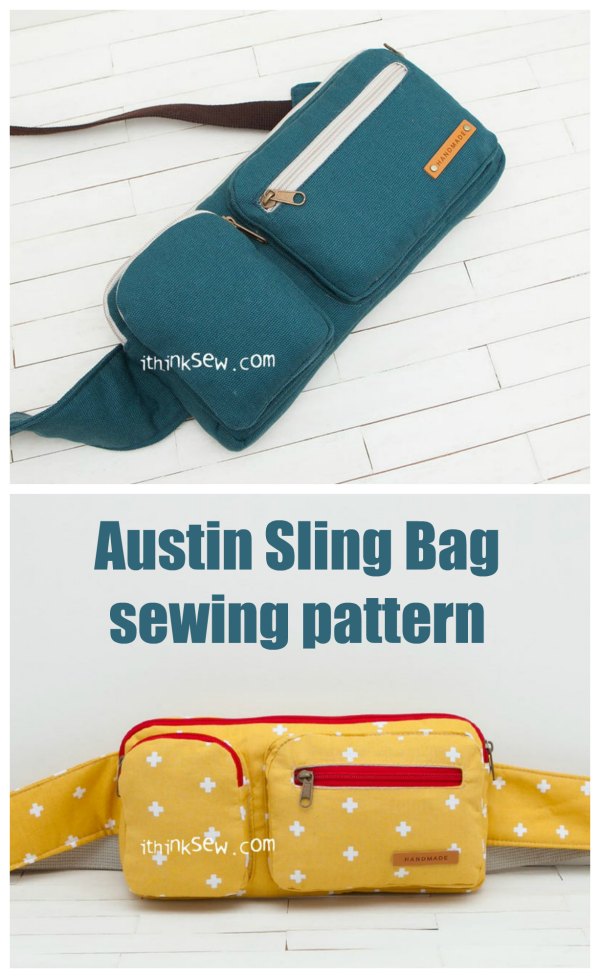 The zipper pockets are great for storing and organizing small essentials.
When you finish making the Austin Sling Bag it will measure approximately 10 1/2" wide by 5 1/2″ high by 1 1/2" deep.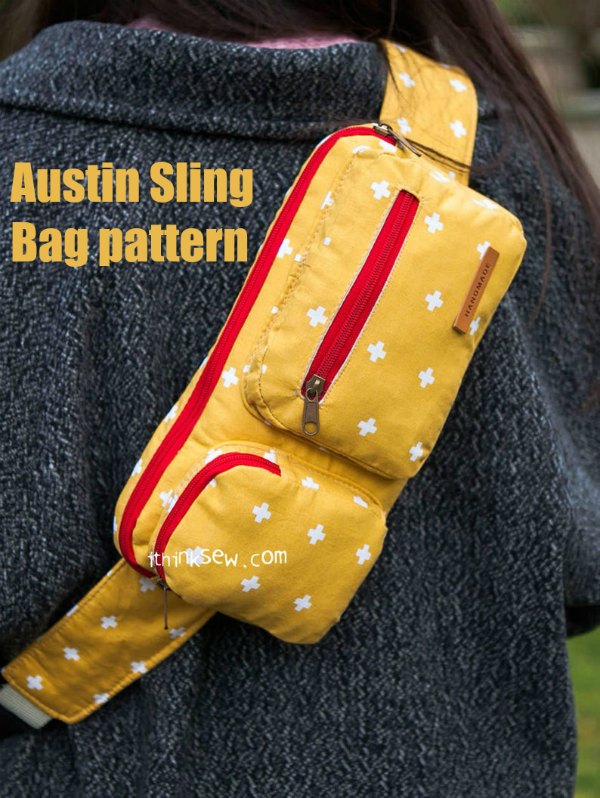 We think this sewing pattern deserves a special spot in your sewing pattern stash. It's versatile, modern, unisex, and fun to sew. Great for kids, busy moms, traveling, cyclists, runners, walkers, shopping, yard sales, teens, kids, men – you name it, anyone and everyone can use a bag like this. Now, all it takes is for you to sew one!
If you would like to download the pattern you can click on the light blue button below.
And if you would like to see other bag sewing patterns from this designer then you can click on the red button below.
See all the patterns for this designer here
More crossbody bag sewing patterns ->
Want to find more crossbody bags? Why not follow the Sew Modern Bags board dedicated to our favorite crossbody bag patterns here. Pin and save your favorite bag sewing patterns to your own boards for later. Don't forget to pin this article too.
We think you'll like these patterns for storage and organizers to sew
We know our readers just love to sew storage and organizer projects so we've got lots of them. We've handpicked some of our favorites to feature in our pattern store. These are some of the most popular that are readers are sewing now!